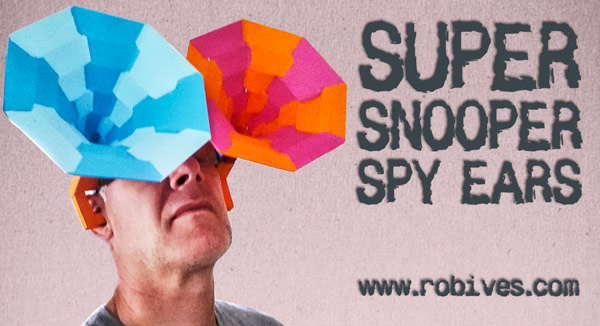 With thanks to Nigel and Mike for inspiration!
With the Super Snooper Spy ears you can watch even the quietest TV in glorious stereo. You can listen to the sound of a grasshopper's heart beat from twenty metres away*or hear the sound of plants growing* and you can finally find out just what your neighbours are saying about you without raising the slightest suspicion*. Fit on your Super Spooner Spy Ears and be the envy of all your friends !*
(*Some or all of these statements may not be entirely true.)

This project is free for all members to download. Thanks for signing up!
Print out the parts onto thin card. You will need four copies of page three to make the horns. Rather than duplicate assembly instructions for a third time please follow the horn assembly instructions from the Phono-Horn project here.
---

Assemble the sound tube into three square sections.
---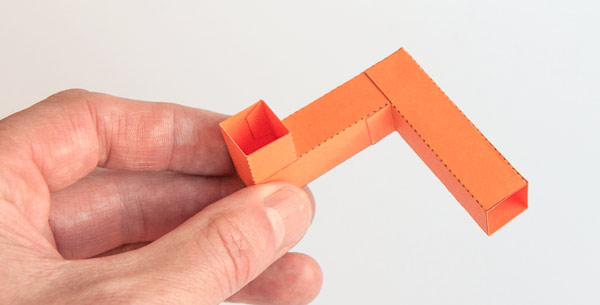 Fold the sections up and glue them down keeping the corners at right angles.
---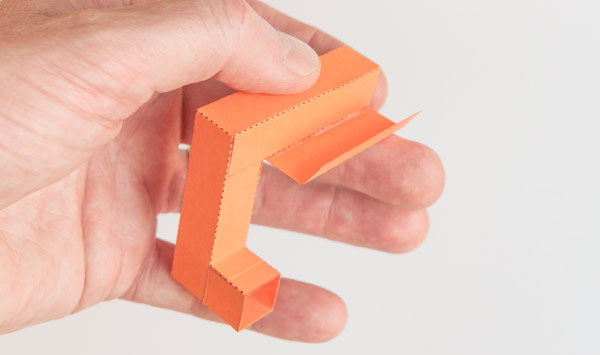 Glue the bottom cross-piece into place as shown.
---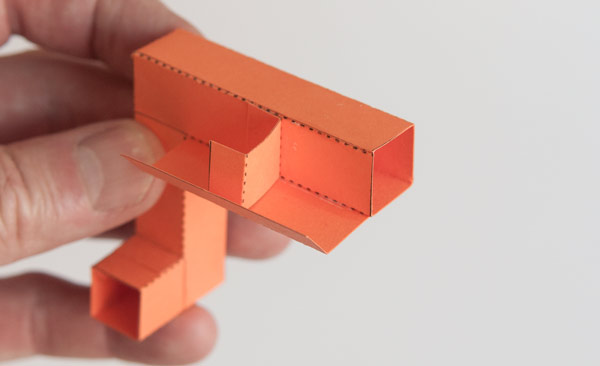 Glue on the centre cross piece roughly in the middle.
---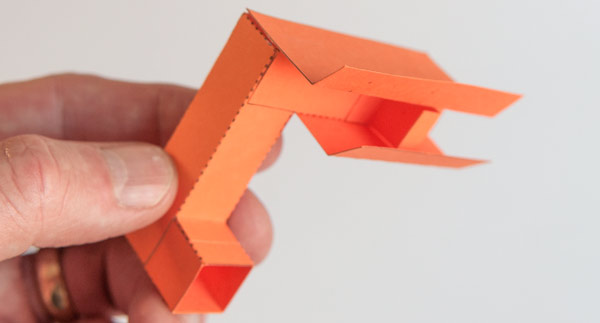 Then glue on the top cross piece. Note that the flap on this piece folds upwards.
---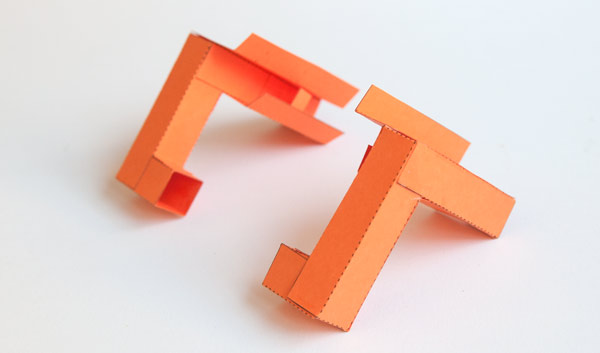 Assemble the second sound tube in the same way. It should be a mirror image of the first piece.
---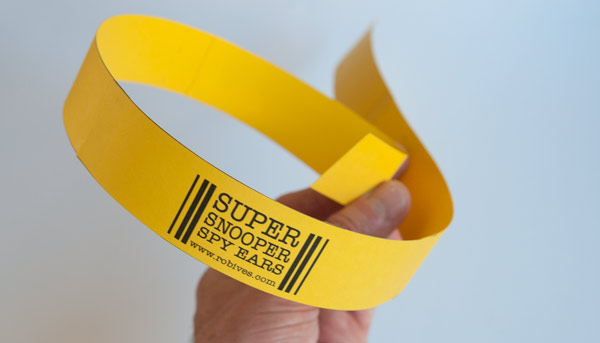 Glue together the four strips of head band being careful to keep their edges as a single straight line.
---

The Super Snooper Spy Ears are a tailor made model. Cut the head band and glue it so that it fits your head. Perfect!
---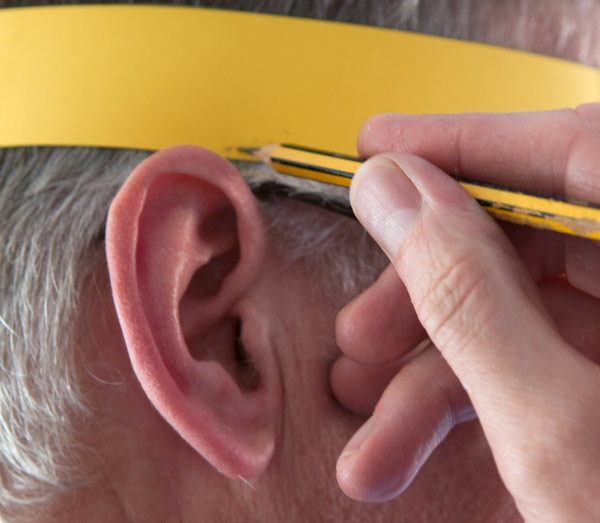 Time to mark up the ear placement. Fit the head band on your head with the logo at the front. With the aid of a pencil and mirror make a small mark over each of your ear holes.
---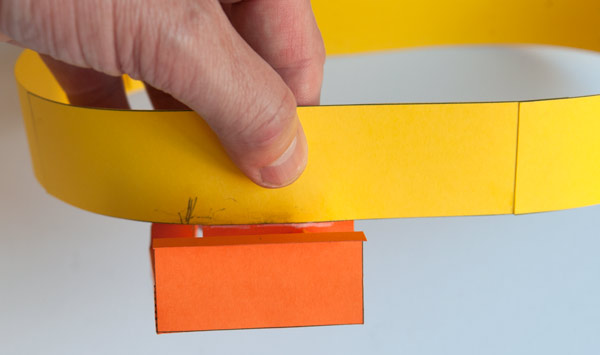 Fit the shorter of the two cross-pieces to the inside of the strap so that the centre of the sound tube lines up with the mark that you have made. Make sure the long pipe is pointing towards the front.
---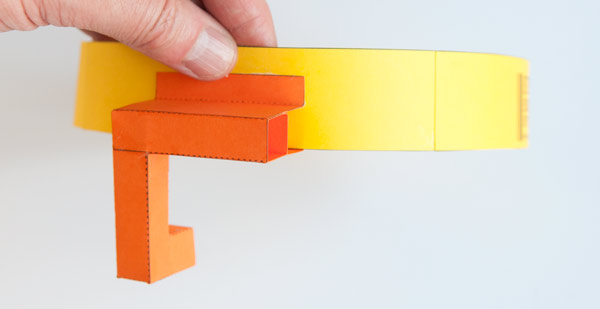 Fold up the sound tube and glue it to the head strap. Fit the second one to the other side in the same way.
---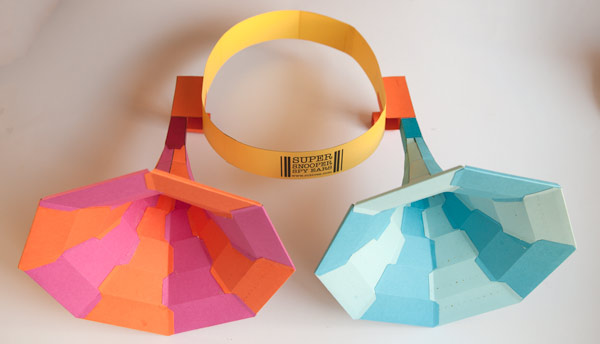 Fit the horns to complete the model, there is no need to glue them in as they are a taper fit.
You can now use the super snooper Spy Ears for all the uses mentioned earlier, you could also use them for scanning the skies for UFOs!