Here's a simple but effective character to add to the top of your crank box project from the previous post. The template is free for everyone download.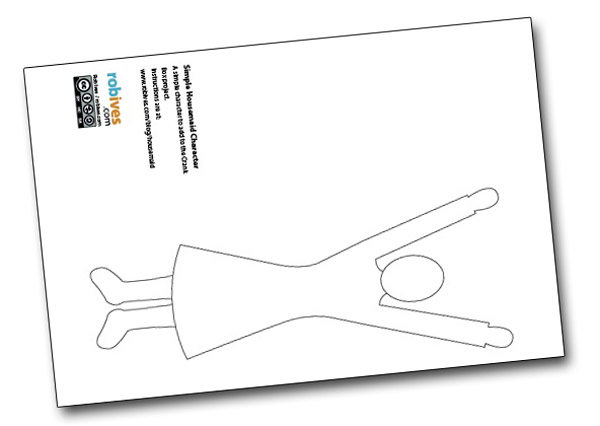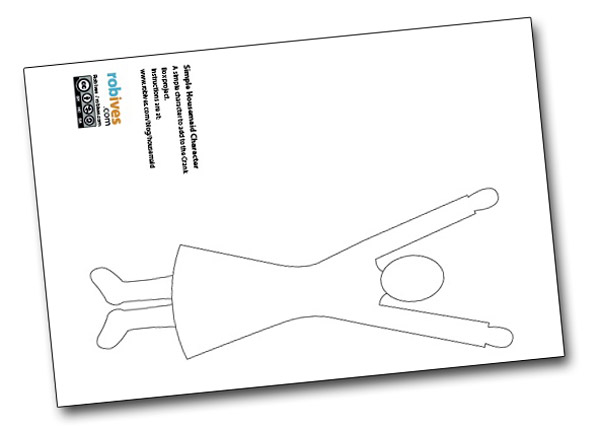 Cut out the single shape, fold it as per the picture and glue it to the box top. Knees to the box, one hand to the sliding pad and one hand to the box top next to the slide.
Turn the handle and the housemaid cleans the floor diligently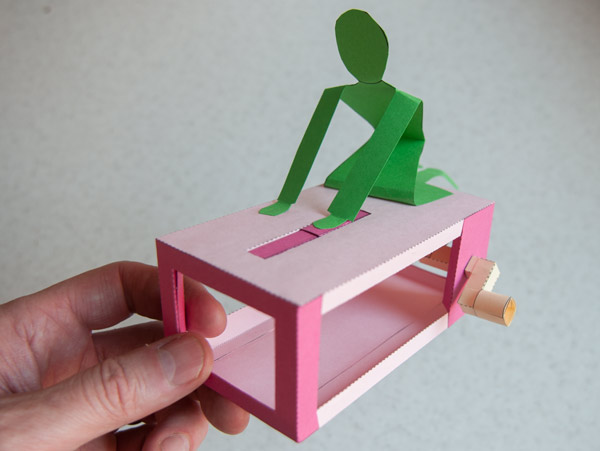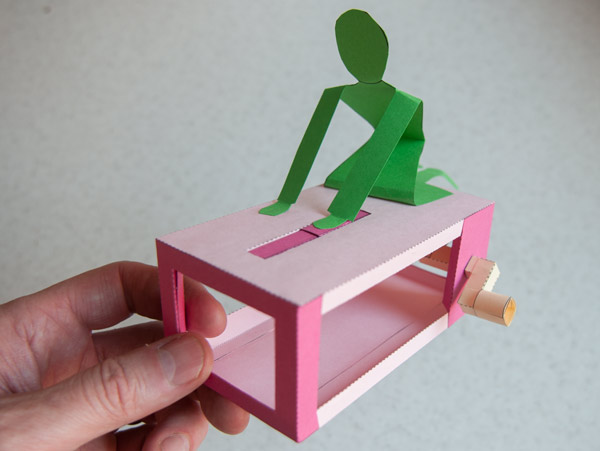 Here you can see an Instagram animation of the simple Housemaid character working.