This project is part of the Gears Collection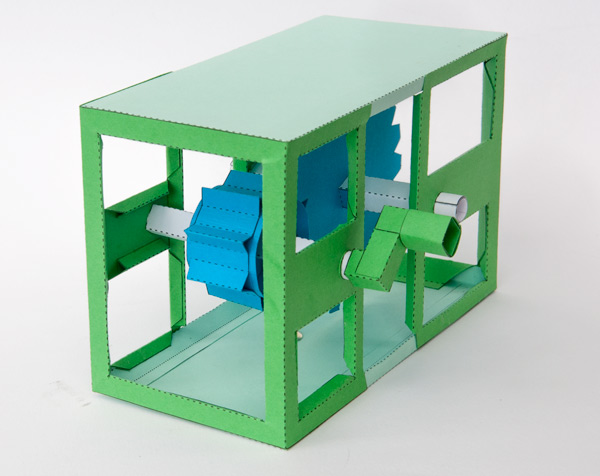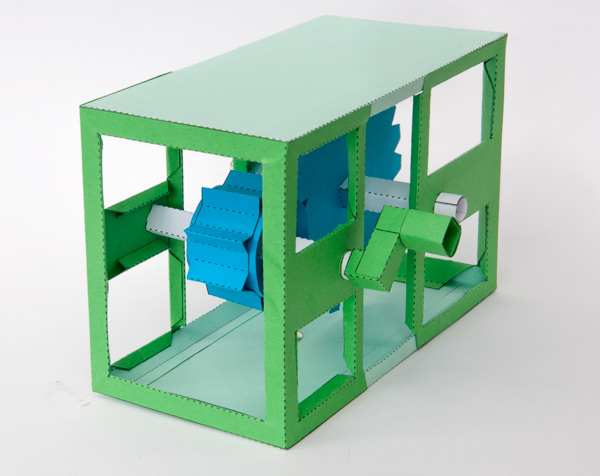 A simple paper gearbox to download and make. The input gear has eight teeth, the output gear has twenty two teeth giving a gear reduction ratio of 4:11 or almost 1:3
The finished model can be used as a simple to make gear in it own right or as the starting point for your own charater based paper automata projects. Members can download the parts for free at the link. Non-members can download the parts for £2.50
---
Print the four parts sheets onto thin card. (230 micron/67lb) The parts are not coloured. You can make the model more colourful by printing out the parts onto coloured card.
Score along the dotted and dashed lines and cut out the holes with the a sharp knife before carefully cutting out the parts.


---
The big gear is made from double thickness card. Fold the card in half and glue it down. Leave it to dry completely under a heavy book to keep it flat. Once dry, carefully cut out the gear and fit the square section shaft into place.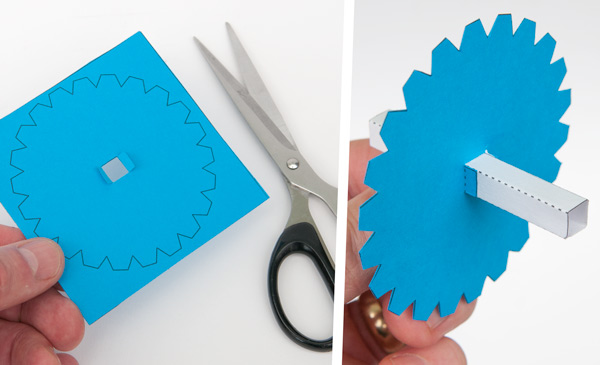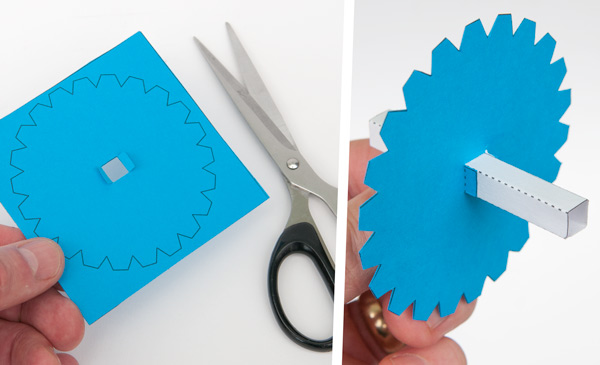 ---
On the other shaft fit the two small gear centres glued back to back as shown.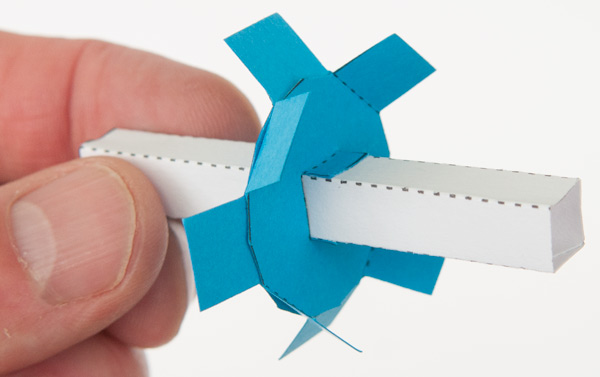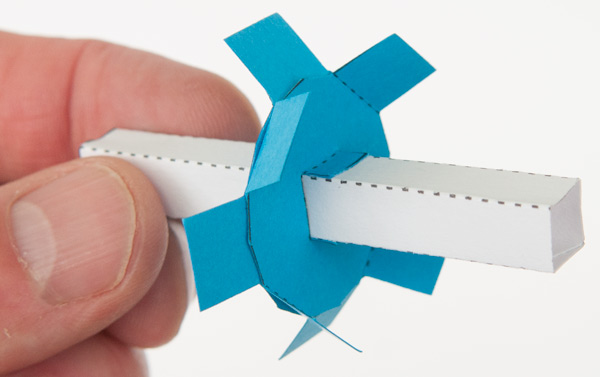 ---
Glue the teeth down on the grey areas leaving the two ends un-glued.


---
Glue the teeth to the gear centre following the steps in the pictures.


---
Fold up the base and top of the box to make right angled triangles.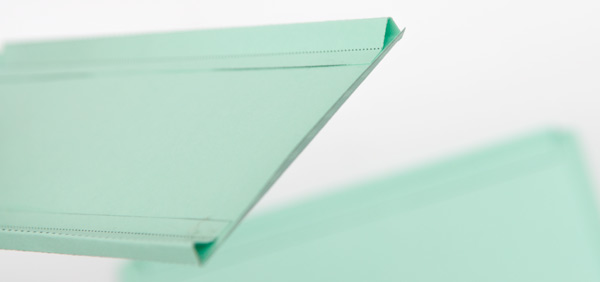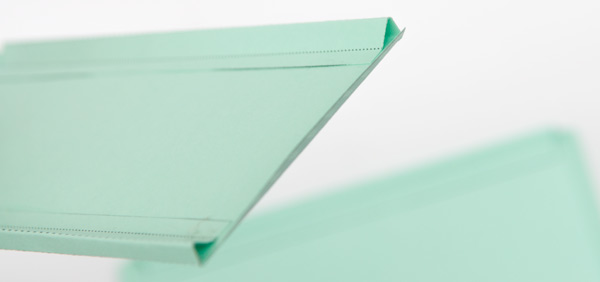 ---
Fold in and glue down the various tabs on the box end.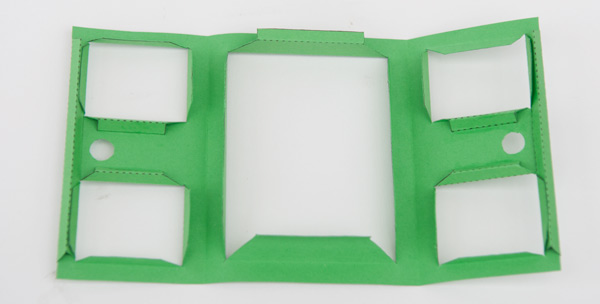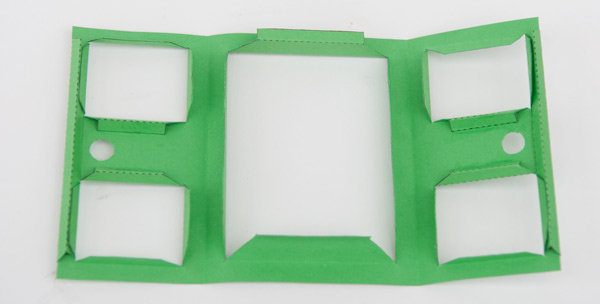 ---
Assemble the three parts of the other box end and repeat the process of gluing the tabs down.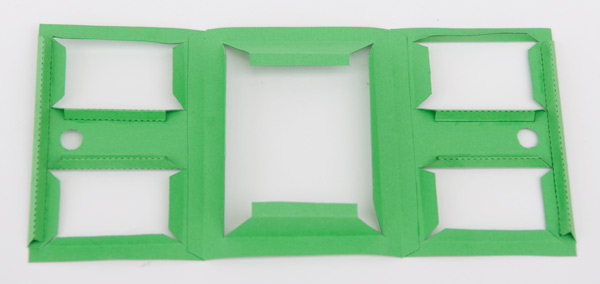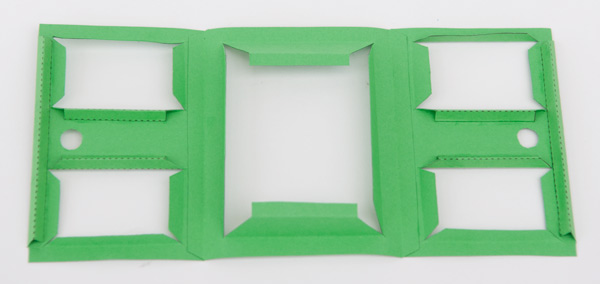 ---
Glue the four box parts together.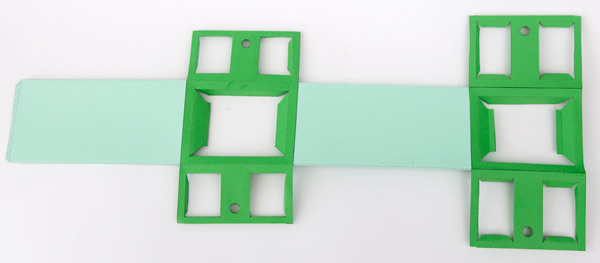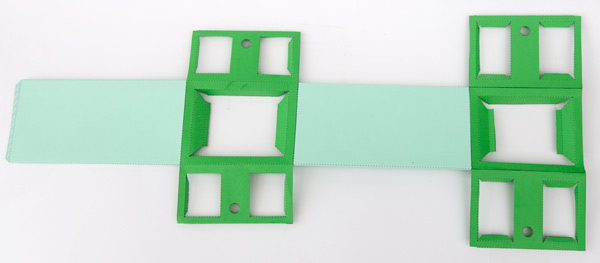 ---
Fold round and close the box. Don't glue the sides in yet.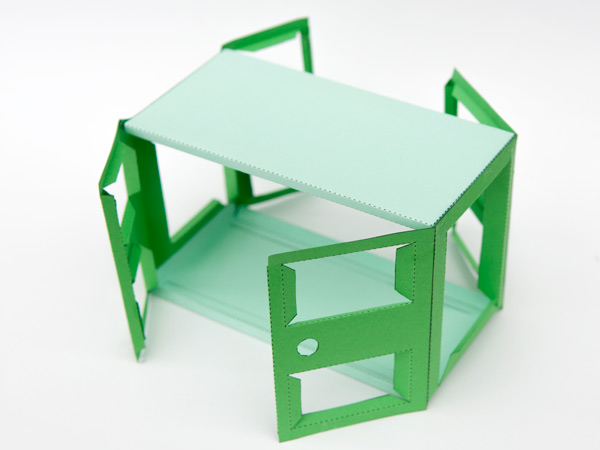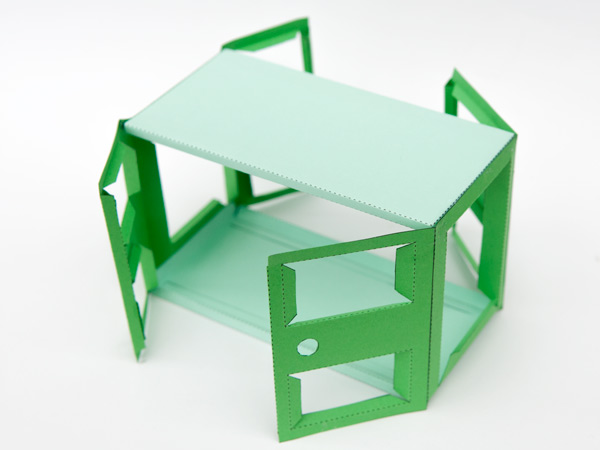 ---
Roll up and glue down the two axle tubes lining up the ends of the tubes with the arrows on the tube sides.


---
Assemble the handle in three steps.


---
Thread the axle tubes into place inside the square section tubes on the two gears. Use the two grey lines for positioning.
Fit the two gears into place with the small gear at the smaller end of the box. Fold and glue down the box sides and glue down the various remaining tabs to complete the box.
Finish off the model by gluing the handle to the shaft with the small gear.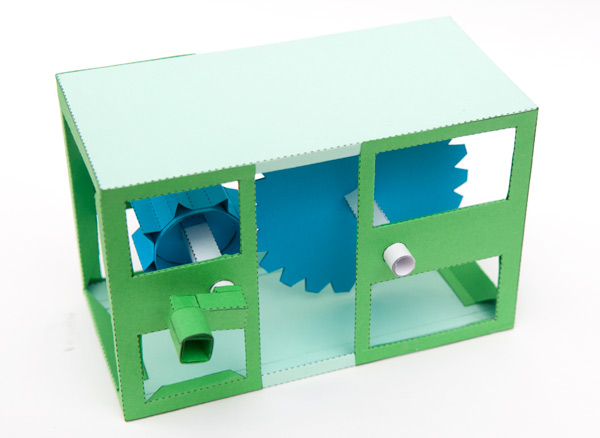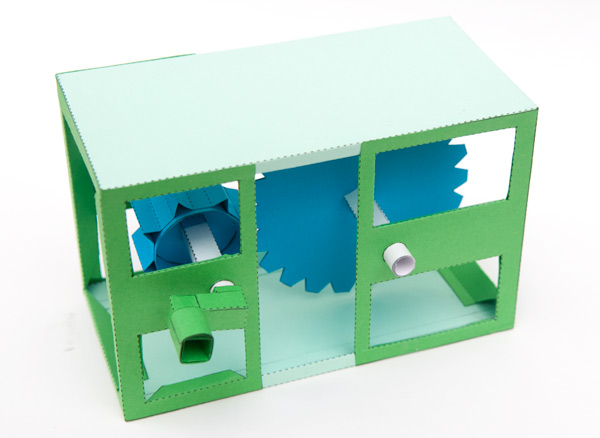 Check out this Instagram animation to see the gear box in action. I'll be using use mechanism at the heart of my forthcoming hippo model. What will you use yours for?