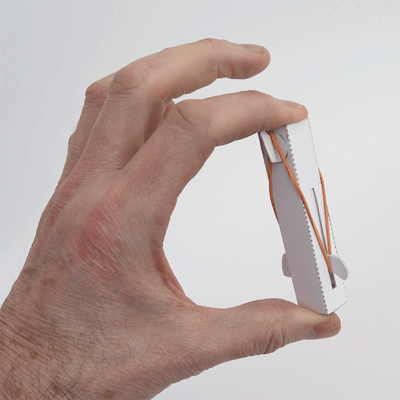 A compression spring made from paper and an elastic band. Make the project as an exercise in pure engineering or as the starting point for further model making.
Members can download the parts file from the link for free. Non-members can join in the fun for £2.50 [hr]
Print out the parts onto thin card. Cut out the holes score along the dotted and dashed lines then carefully cut out the pieces.
The hook parts are made from double thickness card. Glue them back to back and cut them out as shown.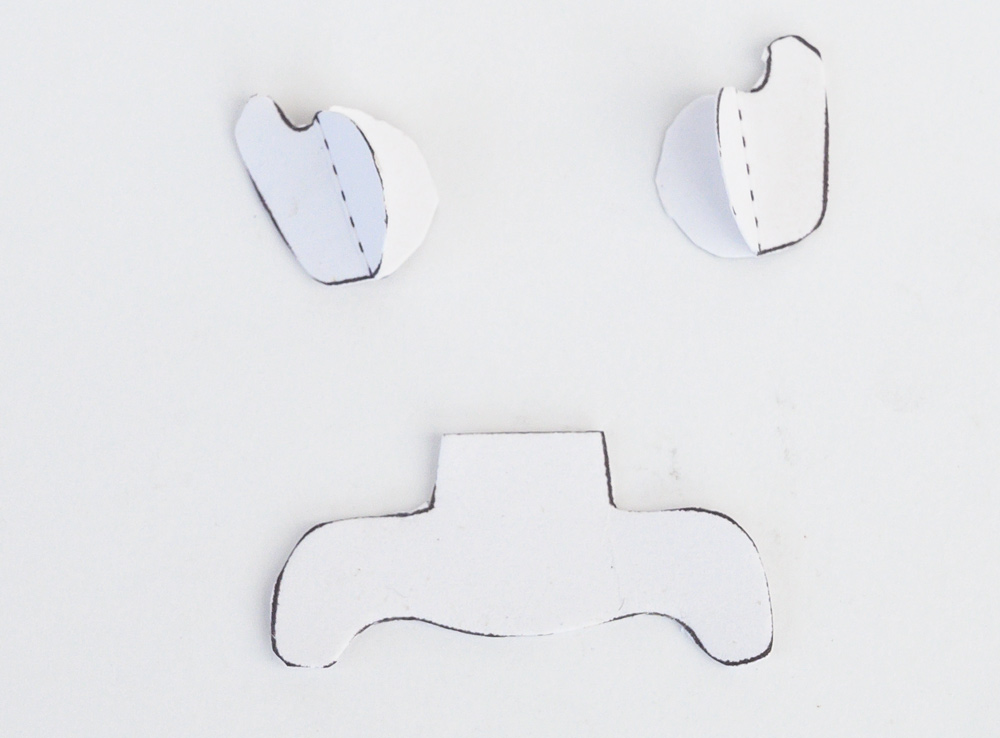 [clearboth] Fold round and glue the centre slide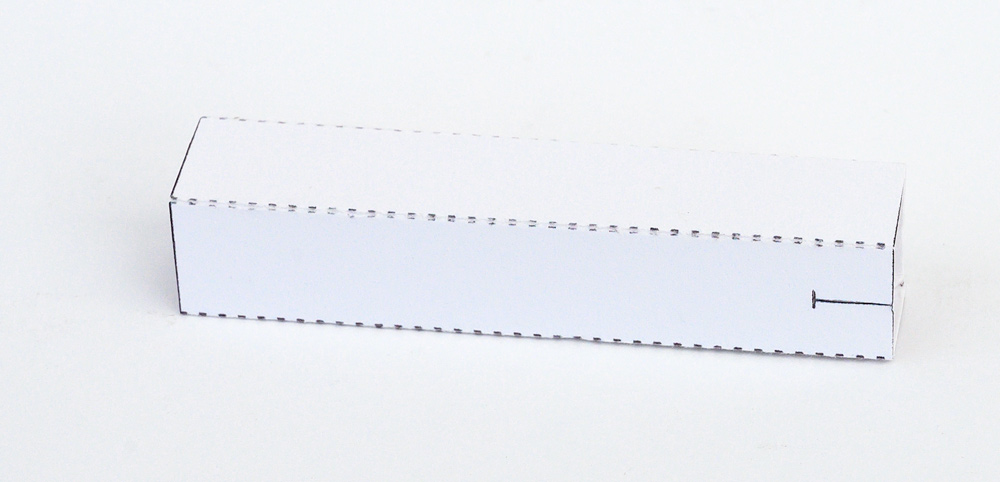 [clearboth] Fit the lower hook into the slot in the slide.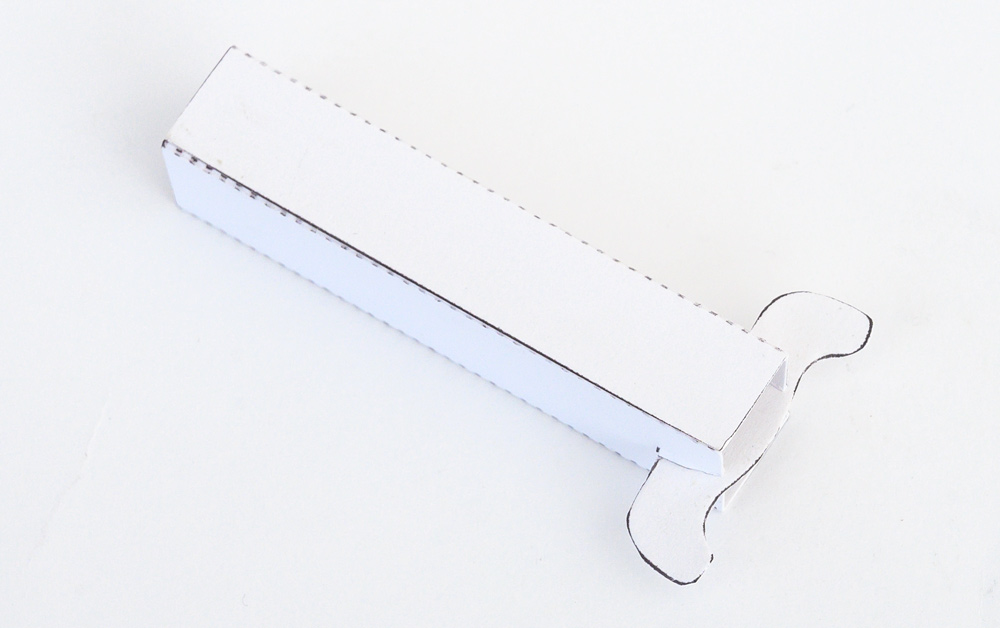 Wrap the slide-outer around the slide-inner slotting the lower hooks through the vertical slots.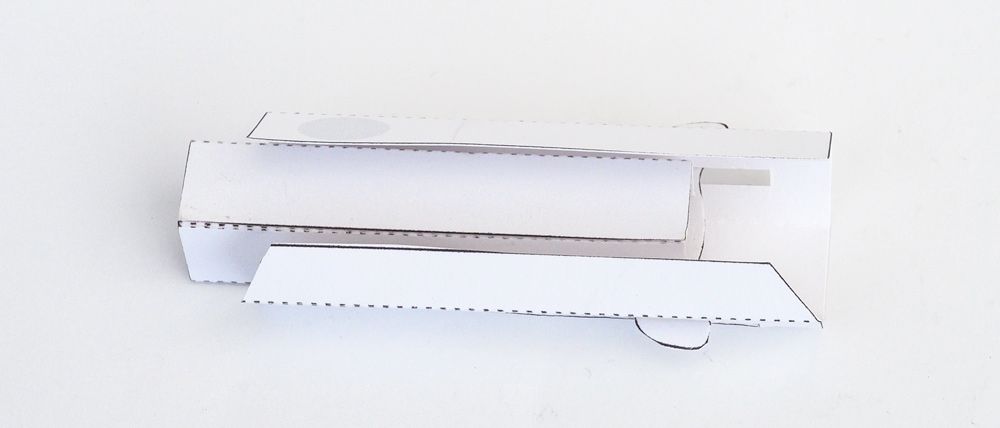 Glue the slide-outer closed. Make sure the slide-inner is free to slide up and down.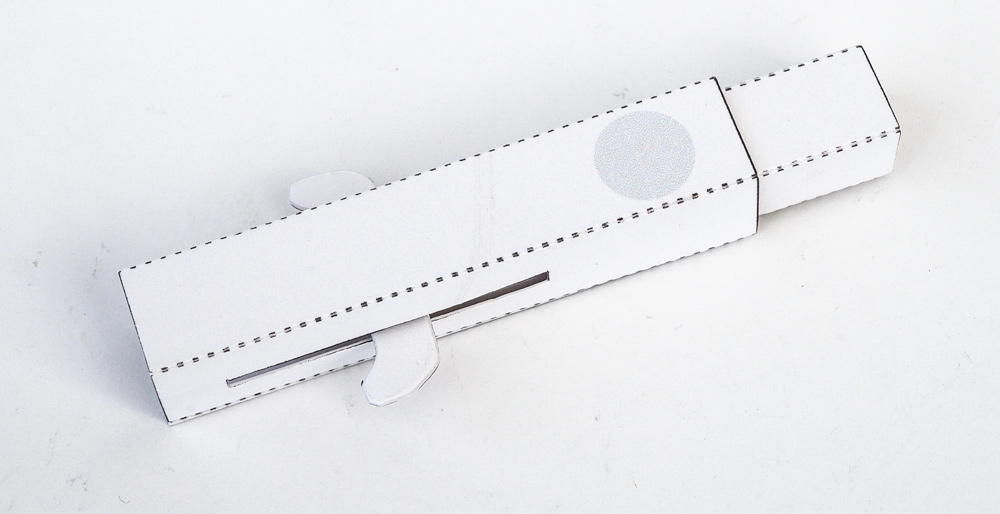 Glue the upper hooks to the marked areas on the slide-outer.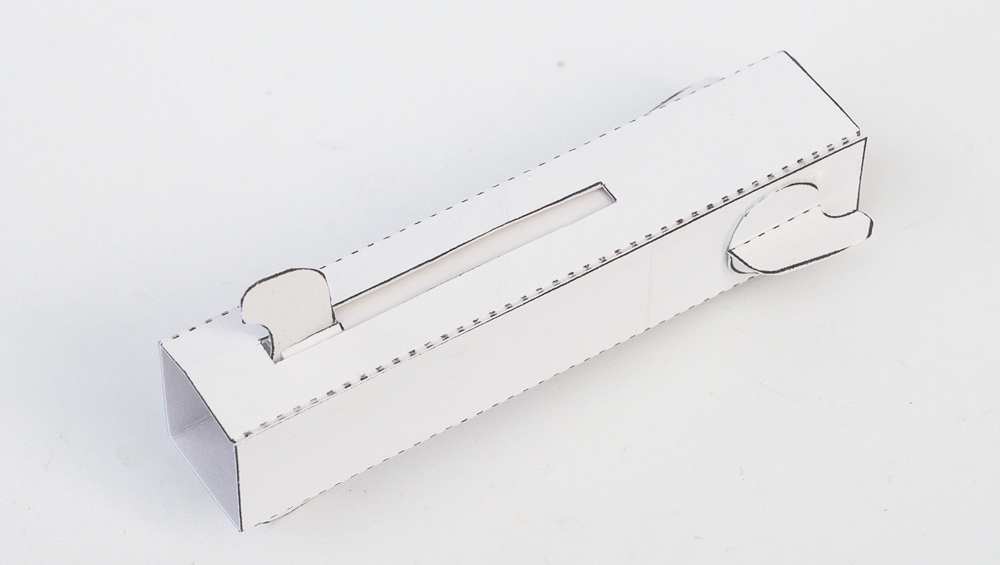 Select a suitable length of thin elastic band and thread it between the upper and lower hooks to complete the spring.