Make your own Snail! Crank the handle and the snail's eyes bob and jiggle!
The file includes templates, parts and step by step instructions. Members can of course download it for free, thanks for your support! Non-members can join in the fun for £2.50 or equivalent.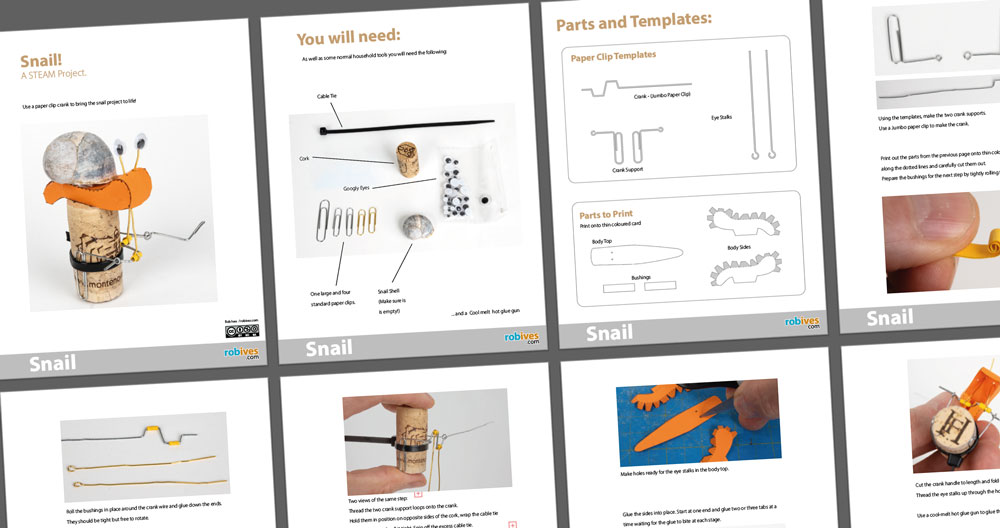 The model uses an actual empty snail shell as the snail's home. If you can't find a snail shell, you can always make a slug!