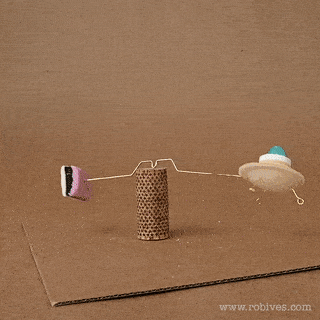 Flying Saucer Candy Contraption!
The slighted tap will start the Candy Flying Saucer twirling through the air!
At the centre of this model is a traditional Flying Saucer candy. These candies are made from two discs of rice paper filled with sherbet. They are readily available in the UK but I'm not sure if they are in other countries. You may have to improvise! Download the full instructions for construction by adding to cart and checking out. Members can download the instructions for free, thanks for your support! Non-members can join in the fun for £2.50 or equivalent.