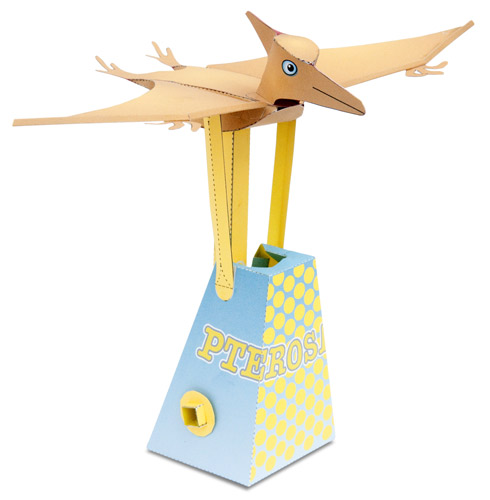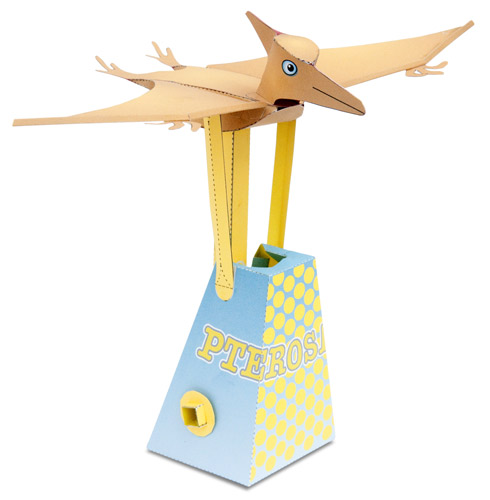 Pterosaur. A fun model for you to download, print out and make.
Turn the handle on the box and the Pterosaur flaps his wings to fly, just like they used to do in prehistoric times.
The model used a cam shaft and four bar linkage to to make the wings flap and the Pterosaur rise up and down.
Fabulous fun for the crafty and curious!