Laser cut poseable arm to download and make. You will need access to a laser cutter to make this project. These can often be found at your local Maker Space or Hack Space, look online to see if there is one near you.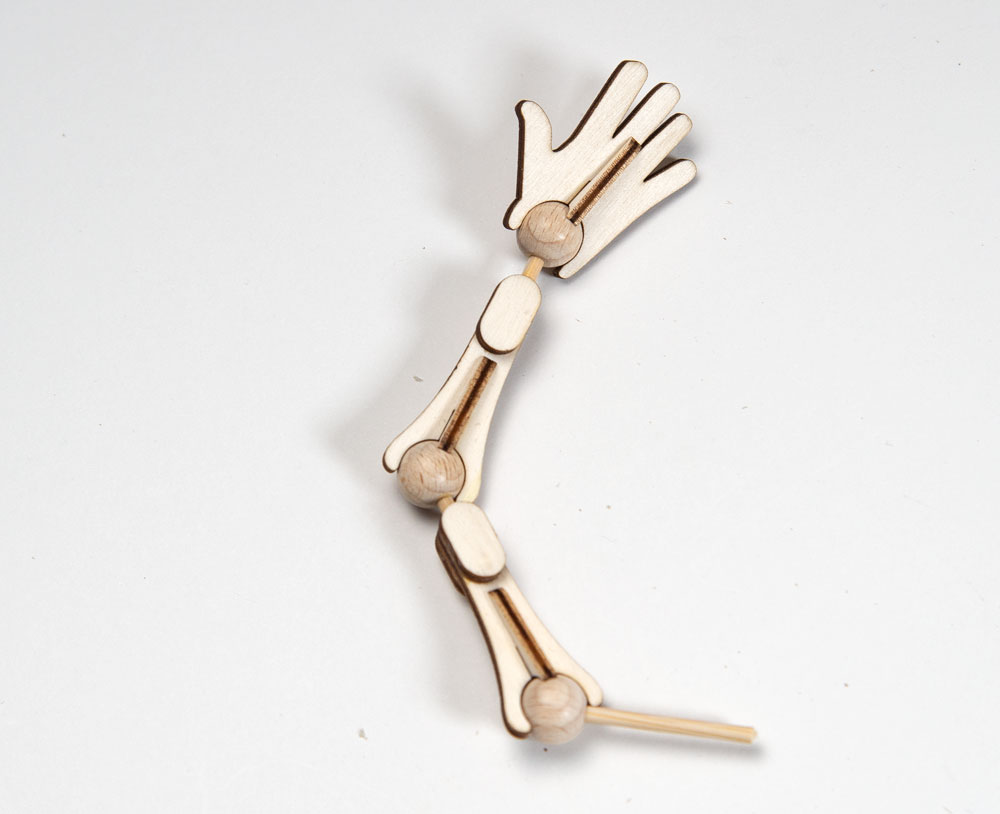 Members can download the parts file for free from the link. Thanks for your support! Non-members can join in the fun for £2.50. Or why not become a member here and download this an all the other paper and laser-cut projects from the website!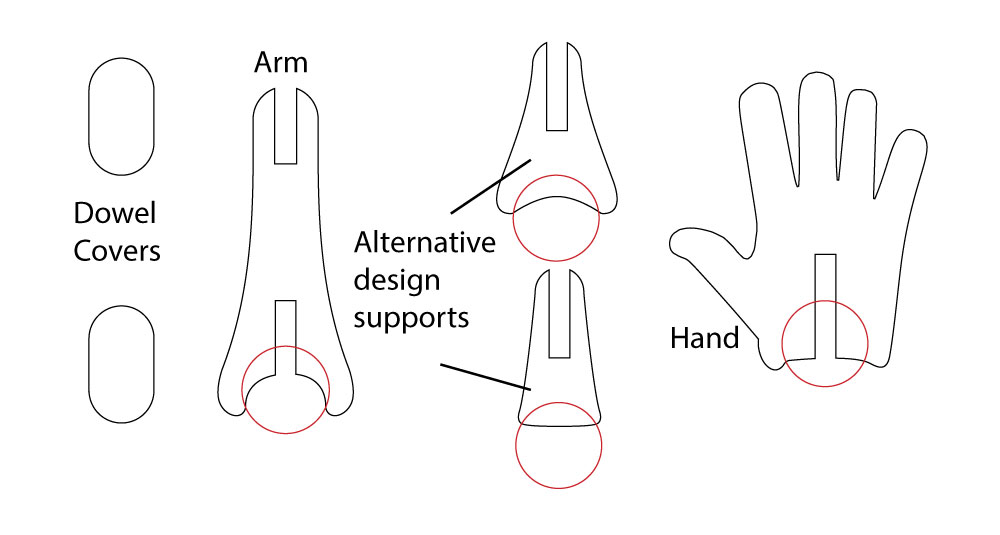 There are only a few parts that make up this project. The circles shown red here should be cut first then the rest of the parts. The circles are separate to allow you to easily fine tune the model to suit the wooden beads you are using. They are currently set to 11.6mm diameter for a tight fit.
You will need 3mm plywood to cut out the parts.
3mm diameter bamboo skewers for the shafts.
12mm diameter wooden beads with a 3mm hole. These are readily available from various stockists on eBay
Cut two 25mm lengths and one 40mm length from the bamboo skewer and glue them into place in the wooden beads.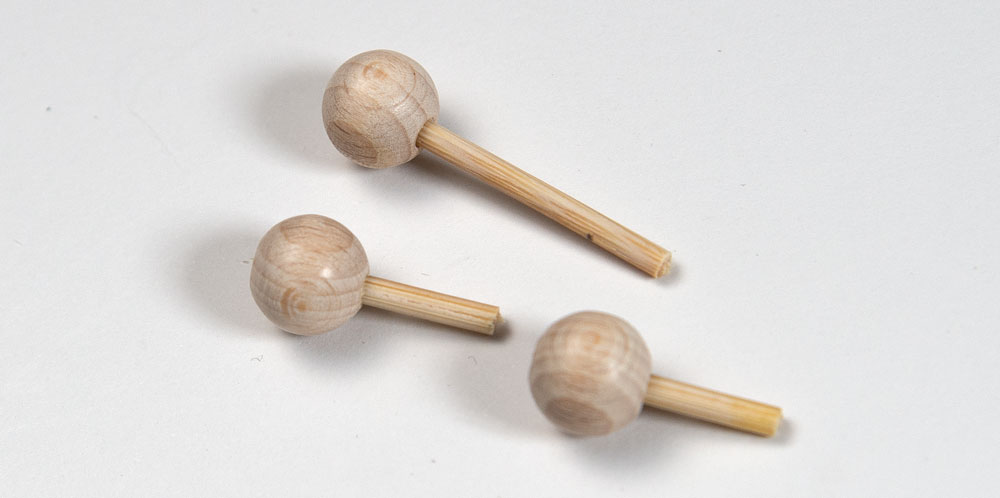 Glue one of the covers onto the side of the arm.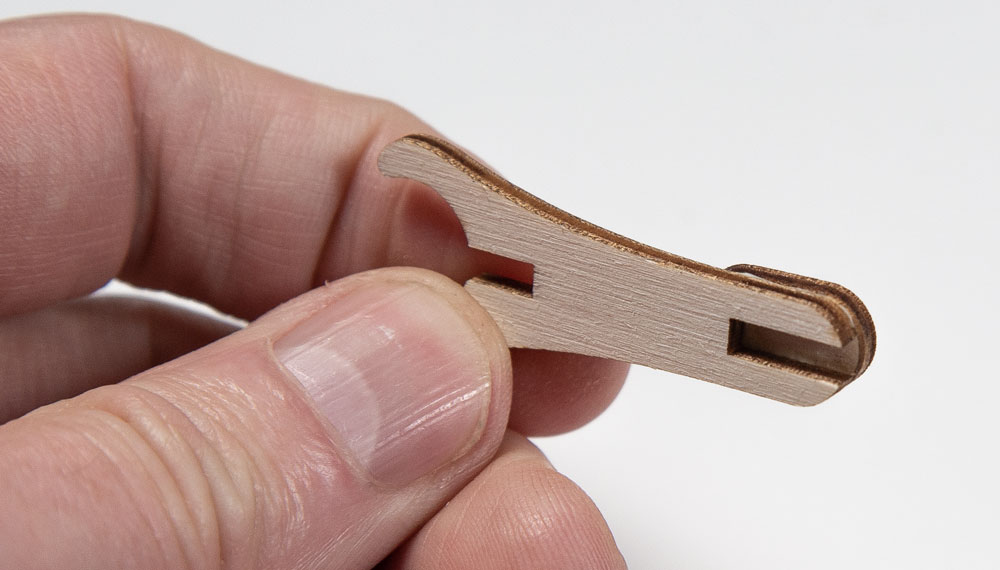 Glue one of the short shafted beads into place.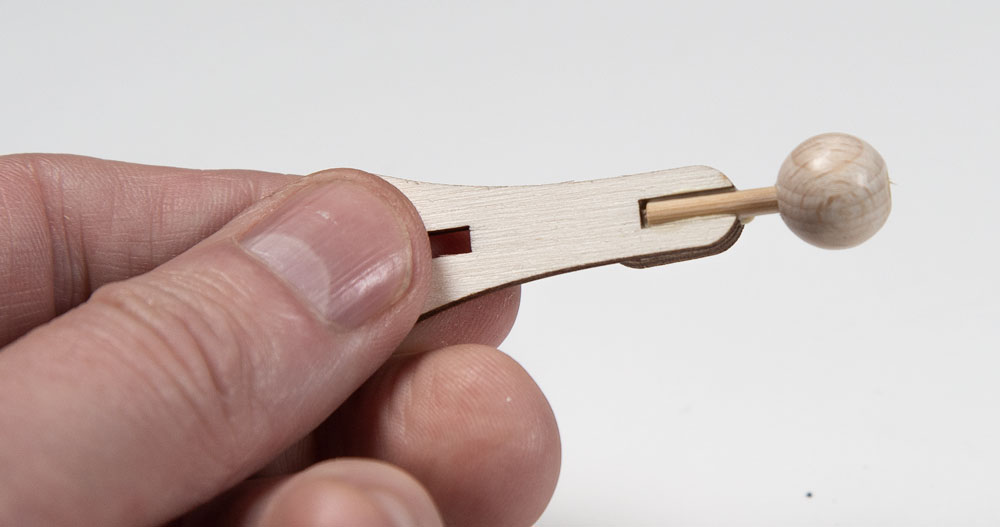 Fit the other cover and clamp it until the glue is dry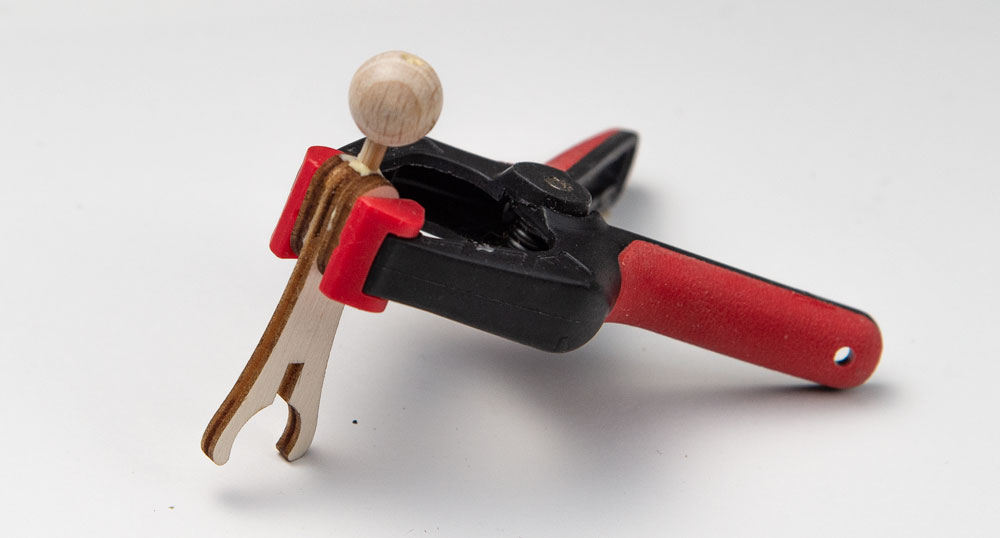 There are two alternative support pieces. The smaller one allows a greater range of movement but the wider one is more secure. Try them both and make your choice.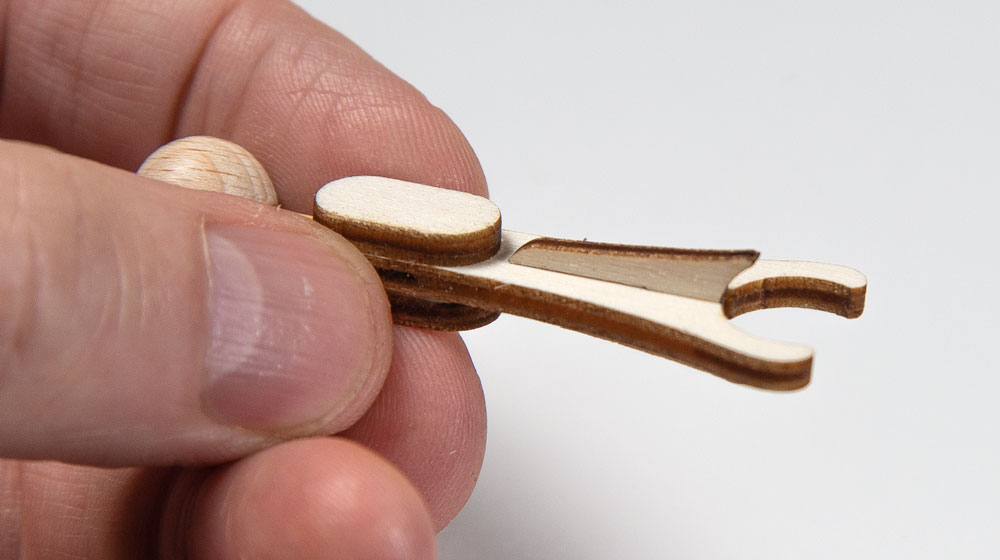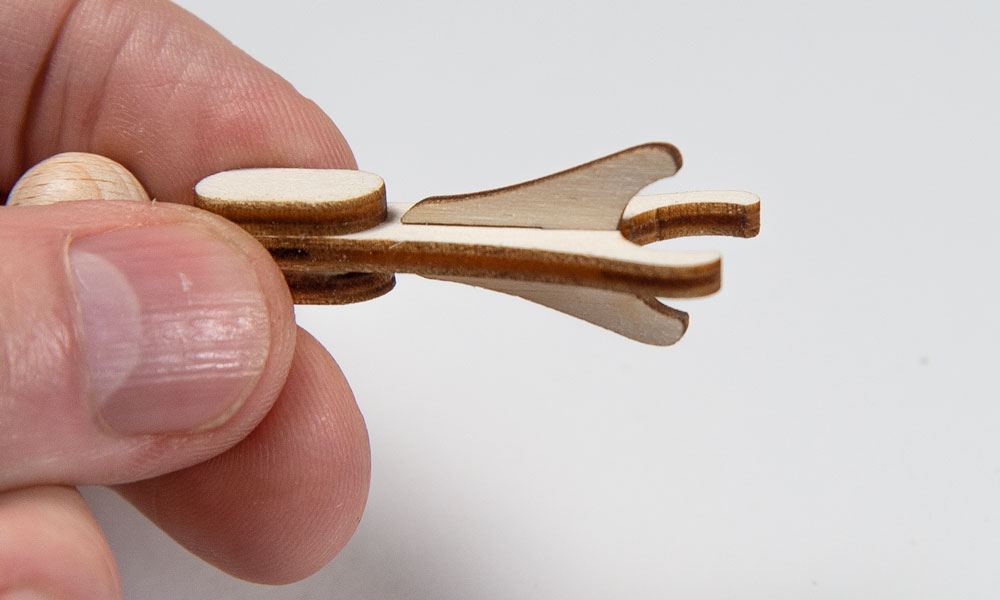 Make another arm section and the hand.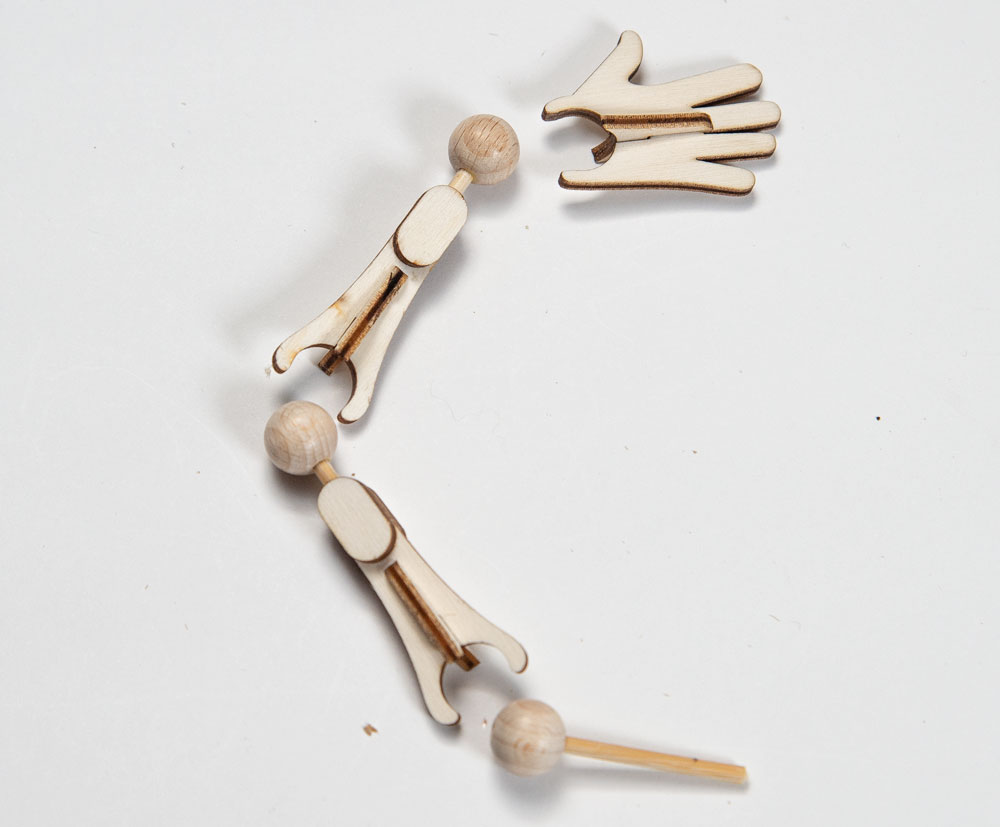 Clip all the parts together to make the articulated arm.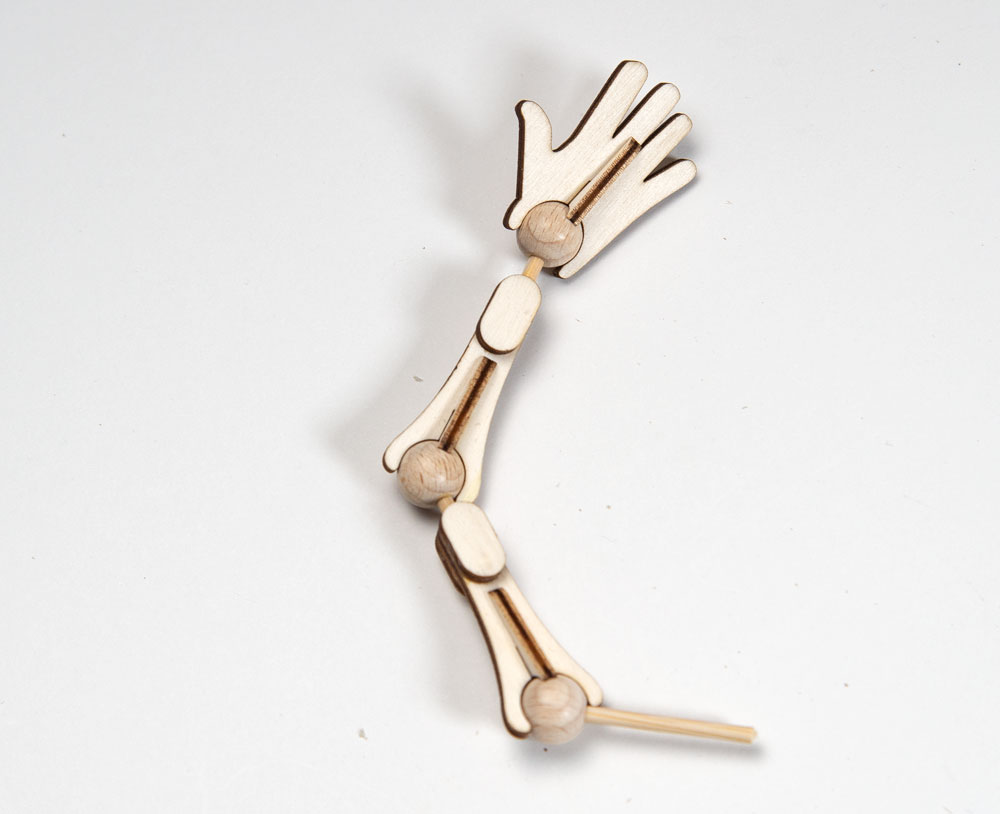 If you are going to be doing any stop motion you might like to add a staple like the one shown to stop the arm shaft rotating. I drilled a small hole in the shaft and used a piece of paper clip to make the staple.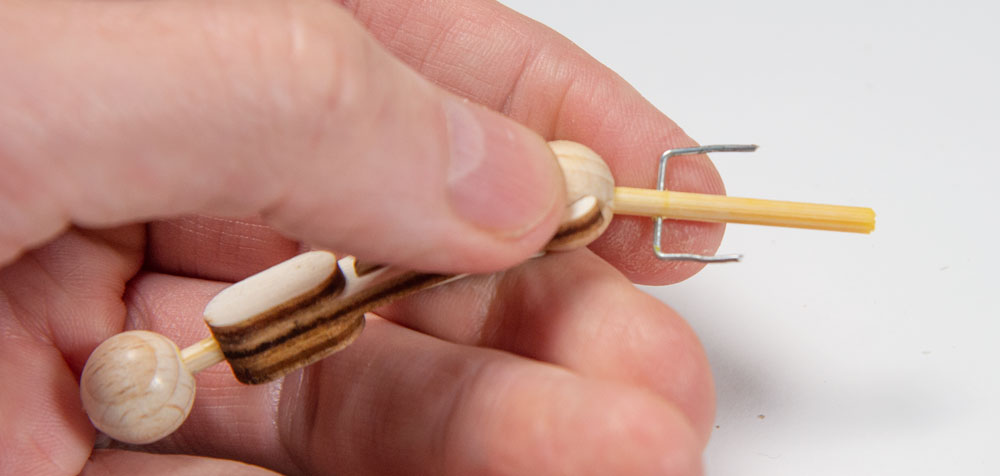 Push the arm into place!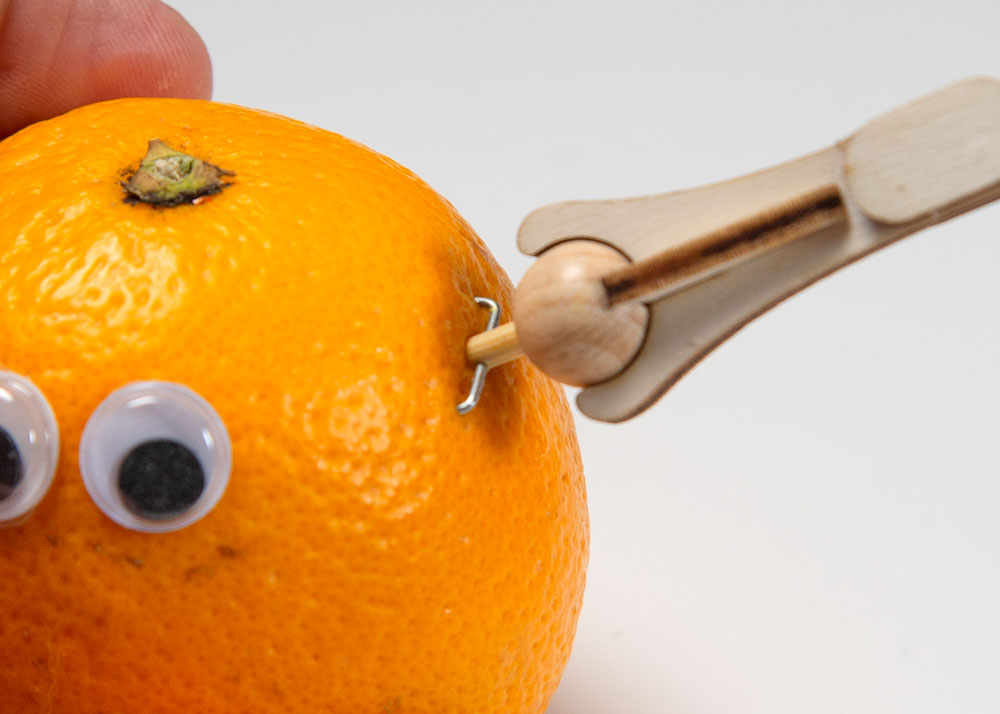 Oranges are not the only fruit. A set of arms and a pair of googly eyes can bring almost any fruits to life!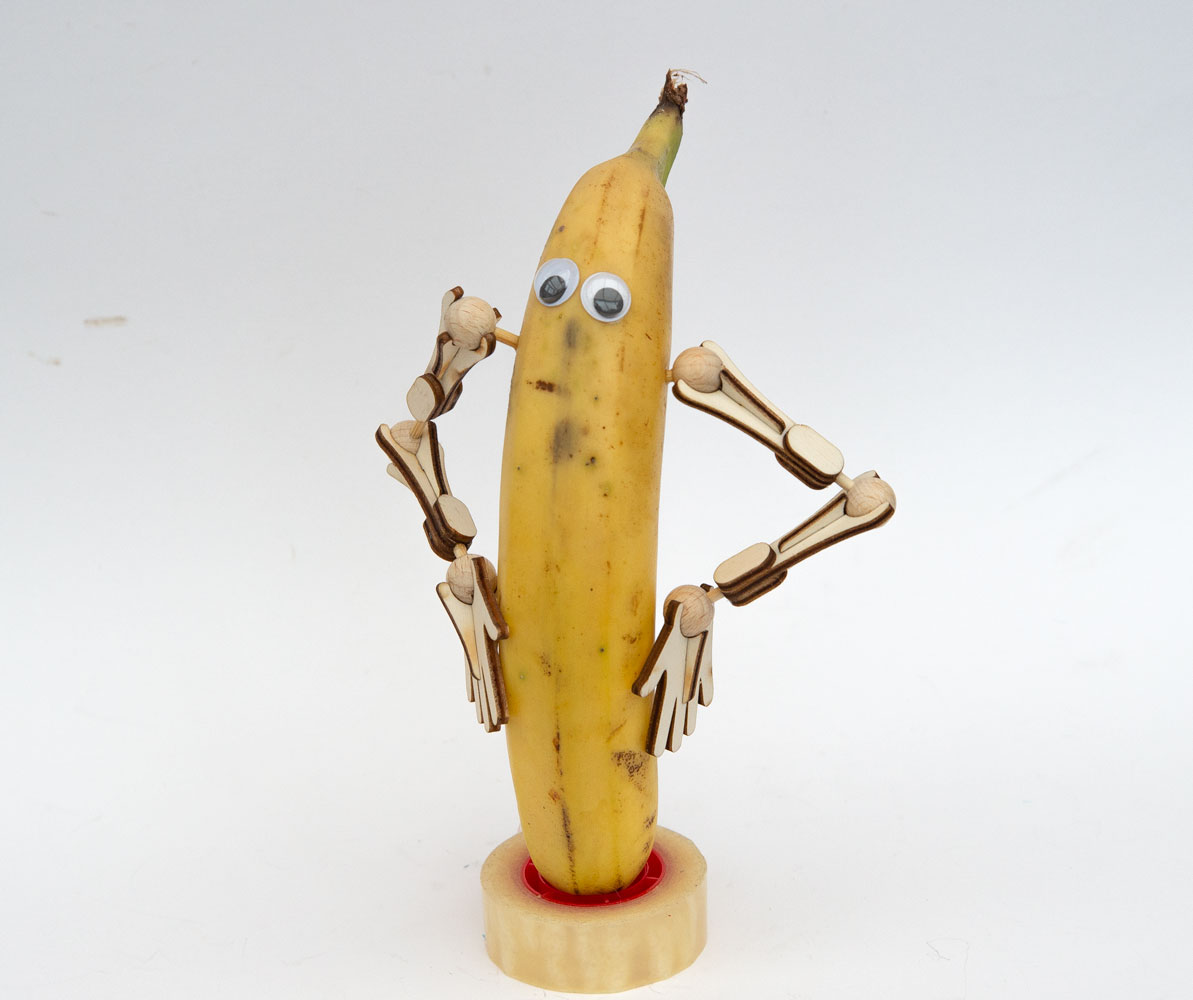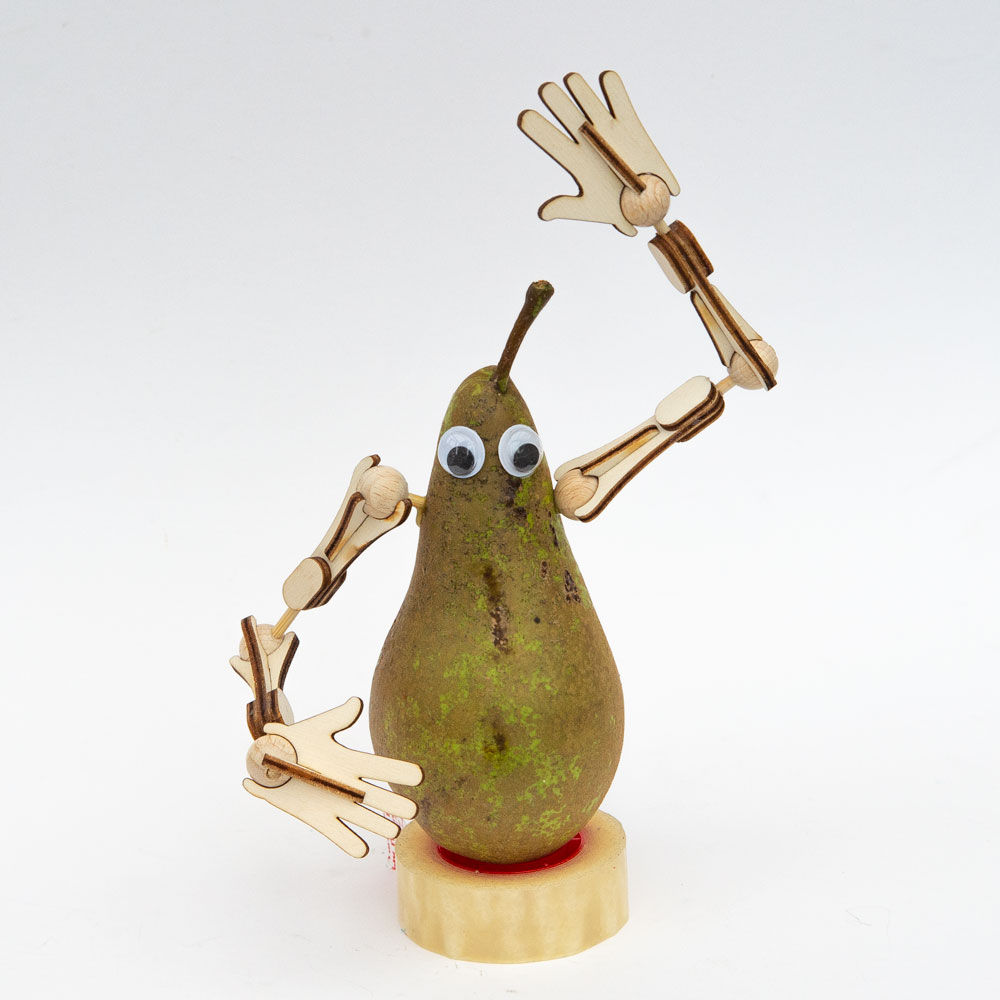 UPDATED !
The original version of the poseable arm needed glue to fix the ball and peg into place. It's been niggling in the back of my mind and, after a bit of sketching, I 've come up with a slot together version. I've added the file as part of the downloads as poesableArmST.zip ST for Slot Together.
Here's how it works:
Rather than the two side plate there is a new single slot piece.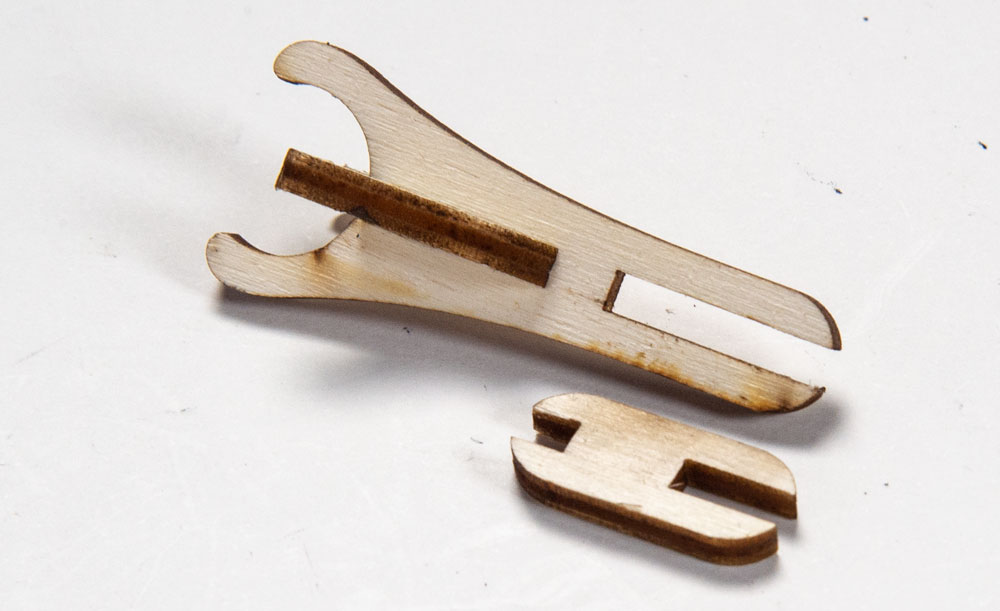 The new piece slots into place as shown with the deeper slot to the outside.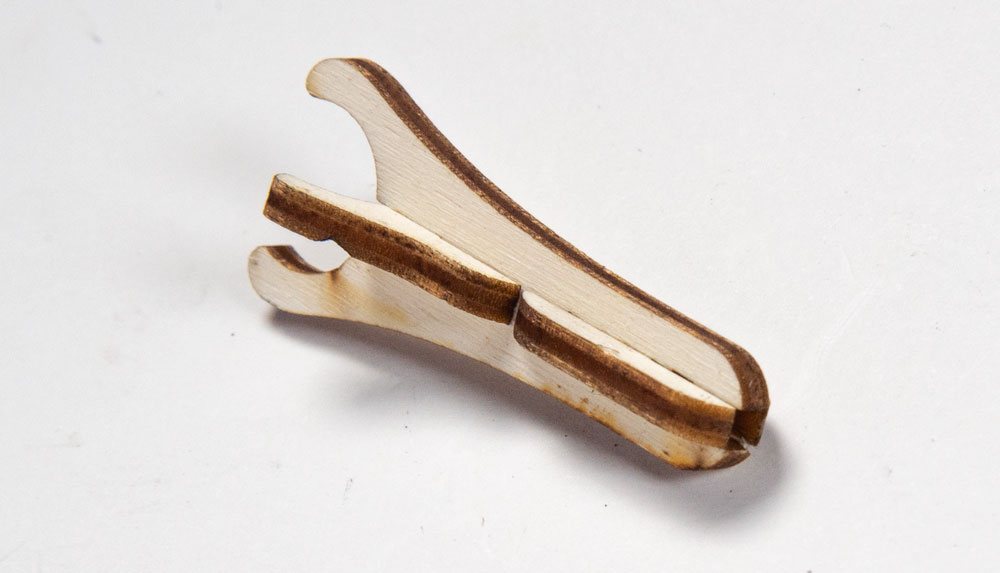 The ball and pin then simply pushes into place.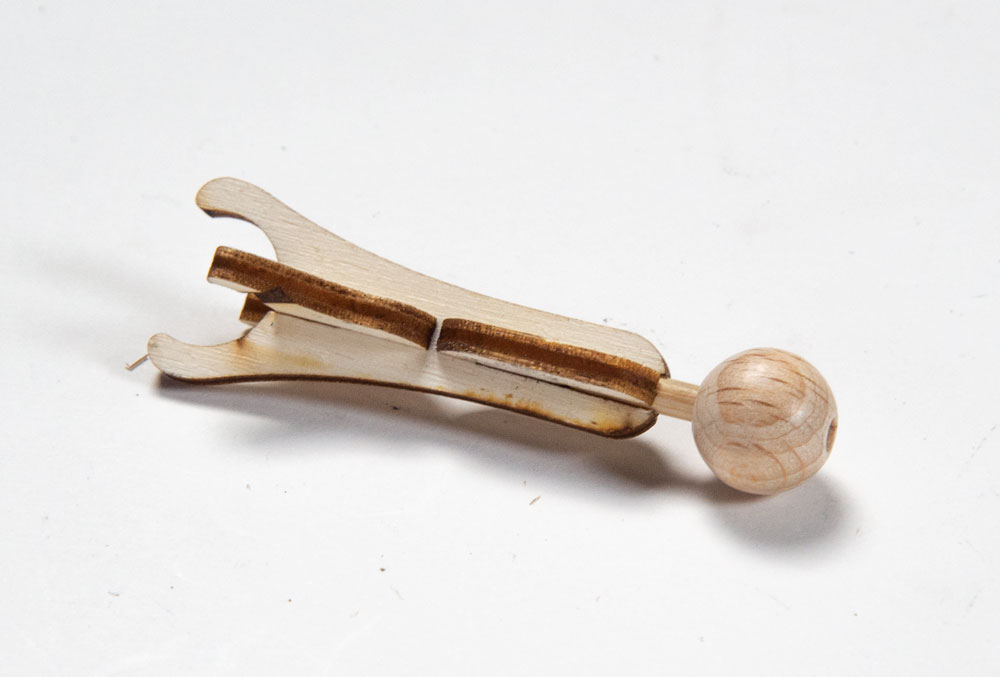 Ta daa!