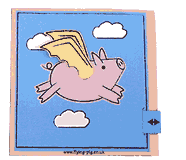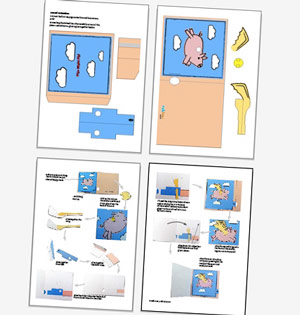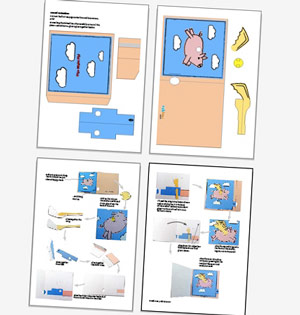 I came across this file while I was tidying up my hard disk and thought I'd put it up on the site for members to download and make.
Print out the parts onto thin card and make your very own Flying Pig card. Great for when you've forgotten someone's birthday. "Send you a birthday card on time? Pigs might fly!" Print out, make, send to a friend!
Once you are done, pop along to the flying-pig website and have a look at the printed kits you can see there.