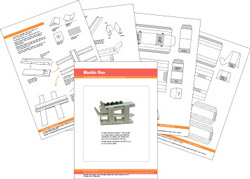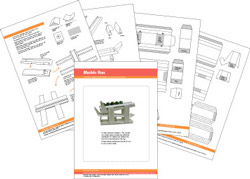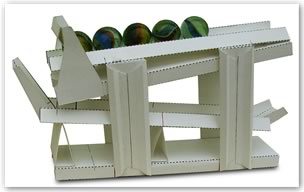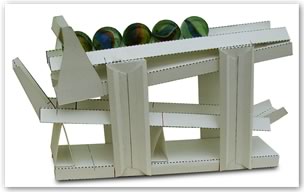 A crafty creation for you to download, print out and make. Print out all the parts on your own printer then make this fascinating mechanism.
Once started, the marble run uses a fiendishly simple mechanism to feed out all the marbles one by one until they have all been released.
Download it now before you lose your marbles!