A mash up model for the festive season. I've taken the Reindeer and Tree from here and the Three Cam and Gear Box from here and made this paper automata. In a call back to one of my first ever designs I've called it the Hopping Reindeer.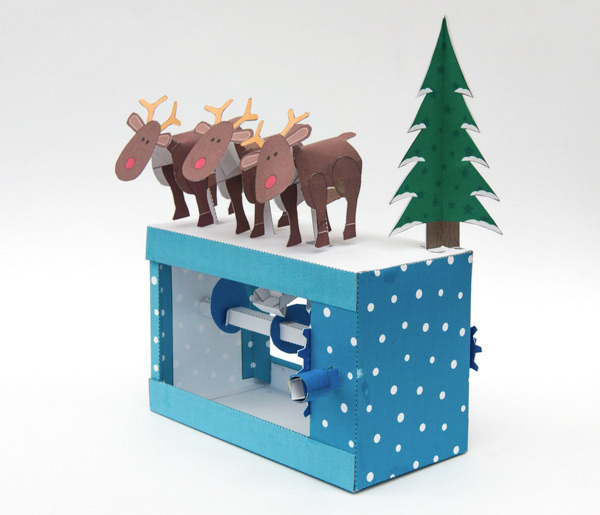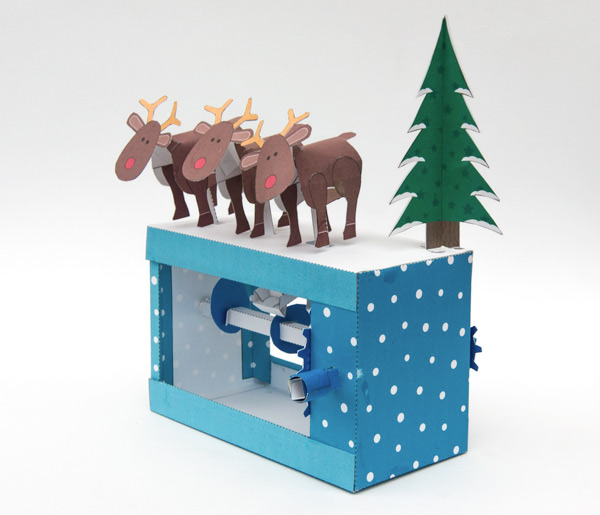 ---
All the parts that you need are in the downloadable file. Members can download for free, thanks for your support! Non members can download the parts at the link for £2.50
Print out the parts onto thin card (230gsm /67lb)
Score along the dotted and dashed lines then cut out the parts. The instructions are basically the same as the original models with a few small changes. Check out the reindeer and tree instructions here. The instructions for the base are here but check out the instructions below for some minor changes to the original.


---
Here's the completed cam shaft, note that the third cam now has three lobes.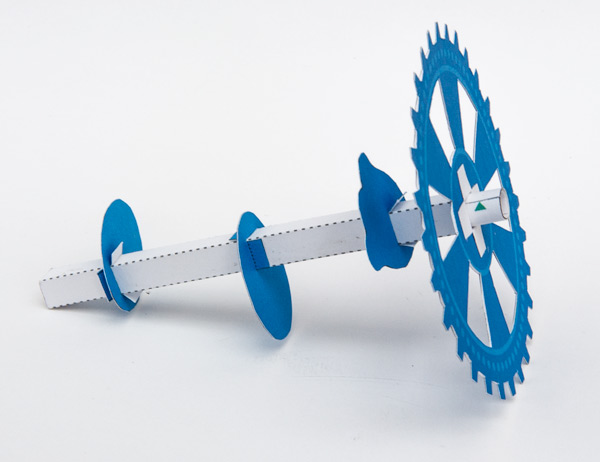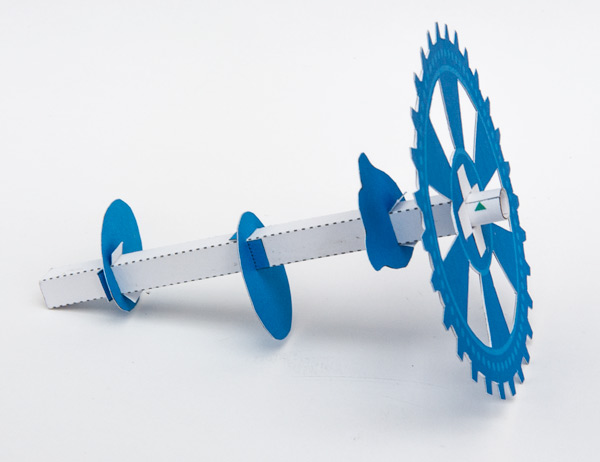 ---
Here's the cam shaft and gear fitted into place.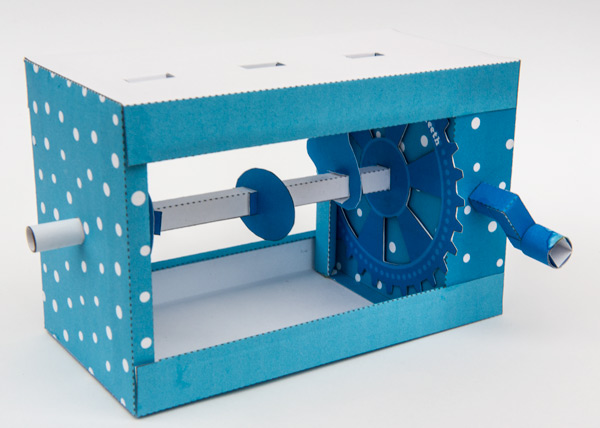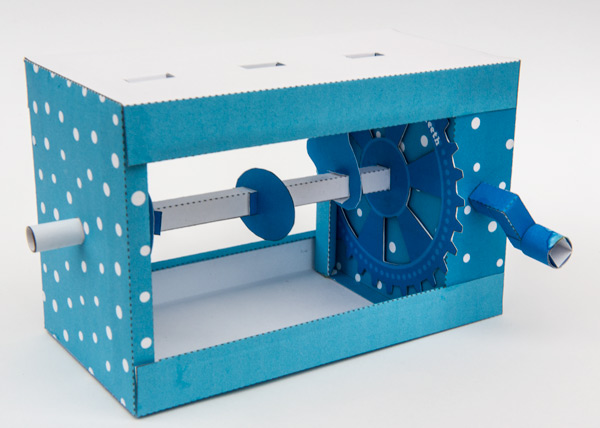 ---
The slightly redesigned cam followers now have a triangular end to more closely follow the cams.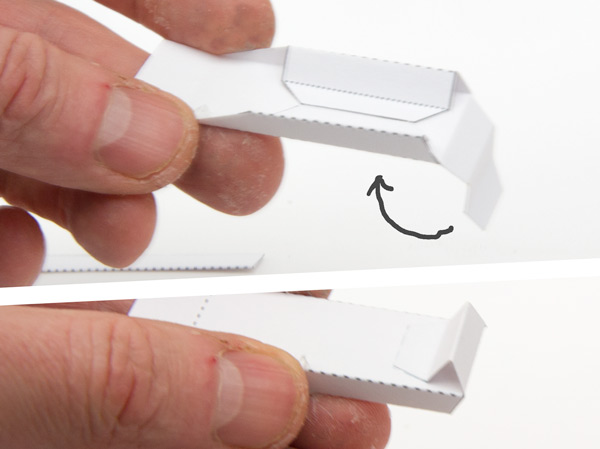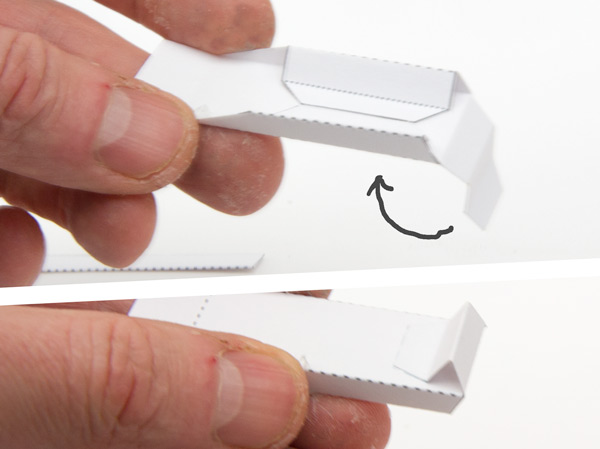 ---
With the box upside down the cam fits in here.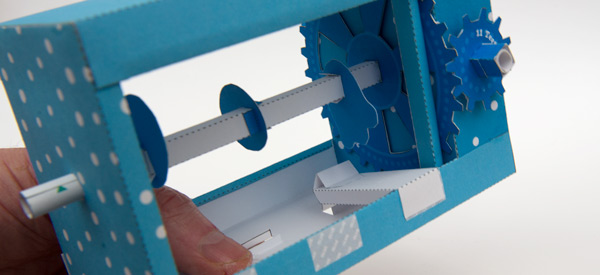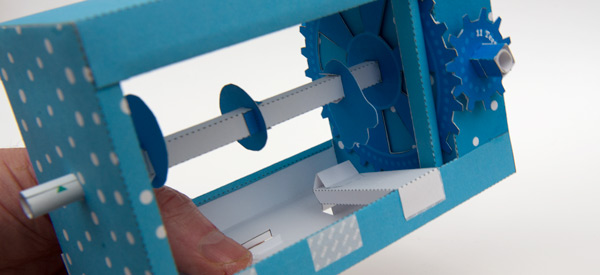 ---
The push rod is slightly long and fits to the cam follower like this.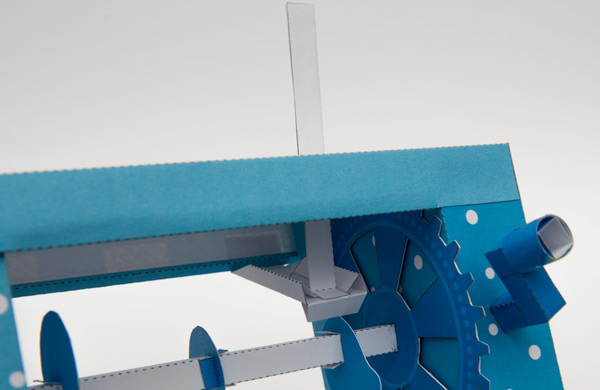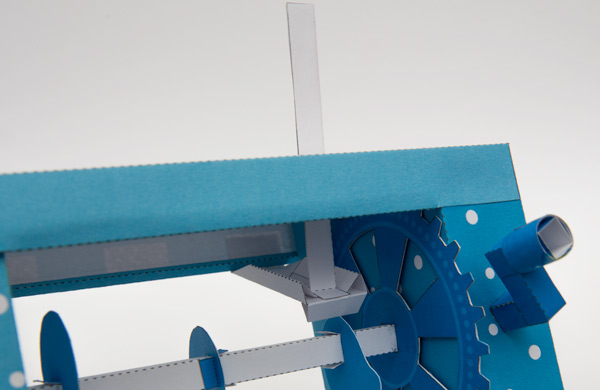 ---
All three cam followers fitted into place.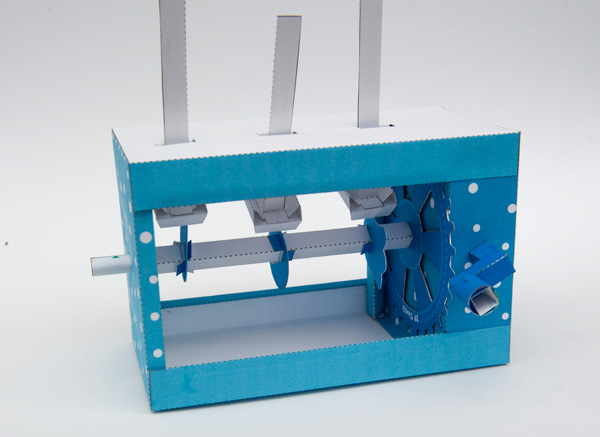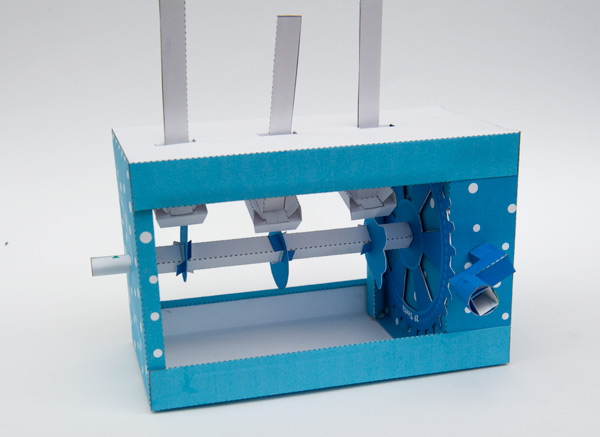 ---
Make up three reindeer.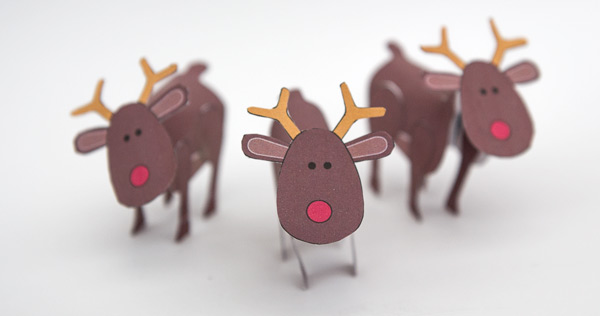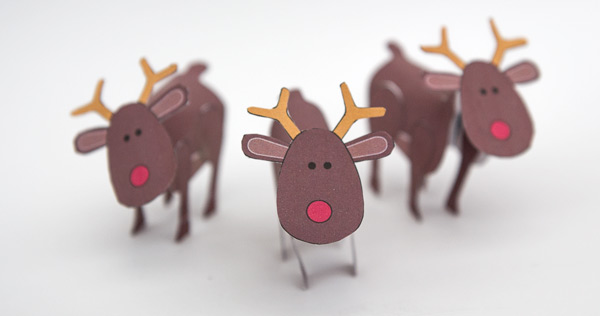 ---
Glue them to the ends of the pushrods.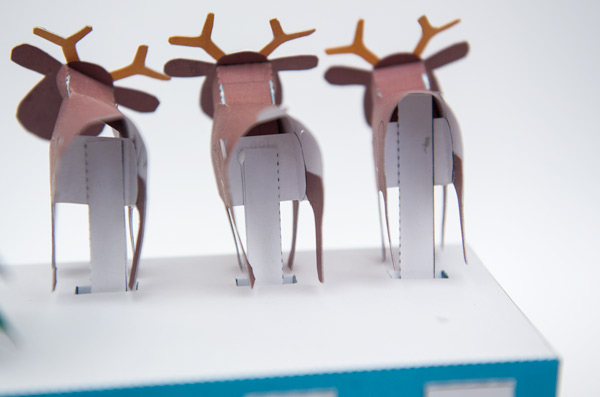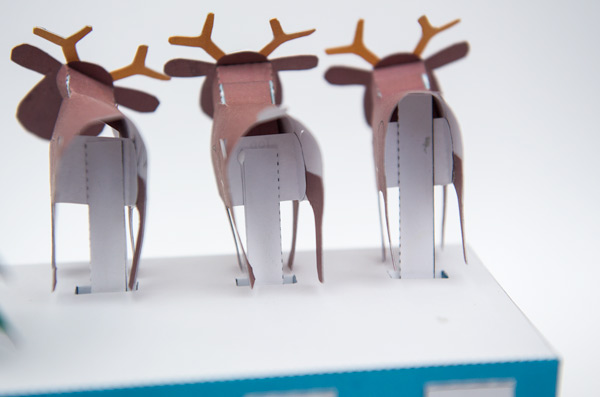 ---
Turn the handle and delight at the Hopping Reindeer! Festive Felicitations one and all!