A Demonstration Geneva Mechanism to download and make.
The Geneva mechanism is named after the city of Geneva where it was first used in watch design. The mechanism converts rotary motion into intermittent rotary motion. You can find out more on the mechanisms page here.
This project comes in two versions. The print version contains a pdf for you to print out onto thin card then cut out with scissors. The cutting machine version comes with the same pdf but also includes files ready for Silhouette Cameo 3 as well as svg and jpg files. This project is suitable to print and cut on most popular paper cutting machines.
Members can download the parts for free, thanks for signing up!
Print the parts onto thin card. For the hand-cut version, score the dotted and dashed lines, cut out the holes then carefully cut out the parts.
Roll up the axle tubes and glue them as accurately as possible.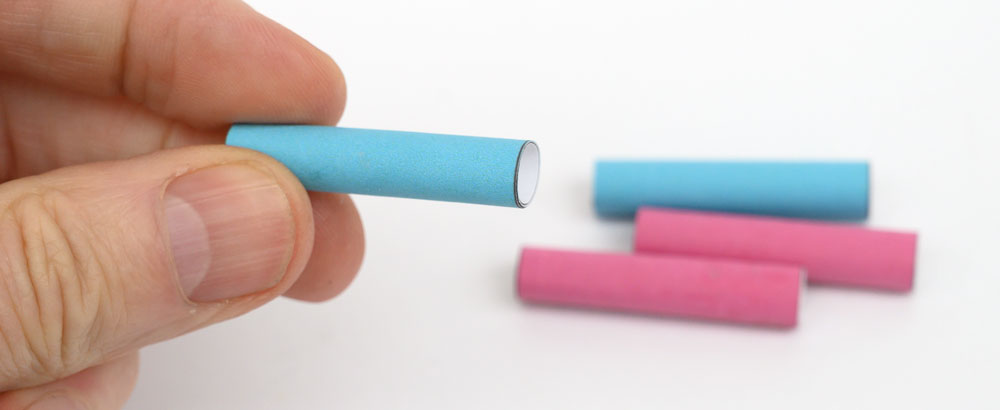 Assemble the handle in three steps.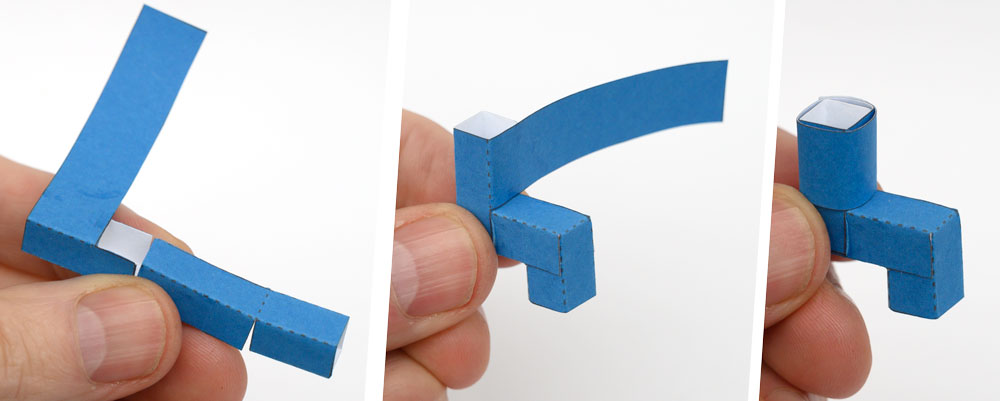 Carefully push out the star-shaped hole in the drive sides with the point of a pencil.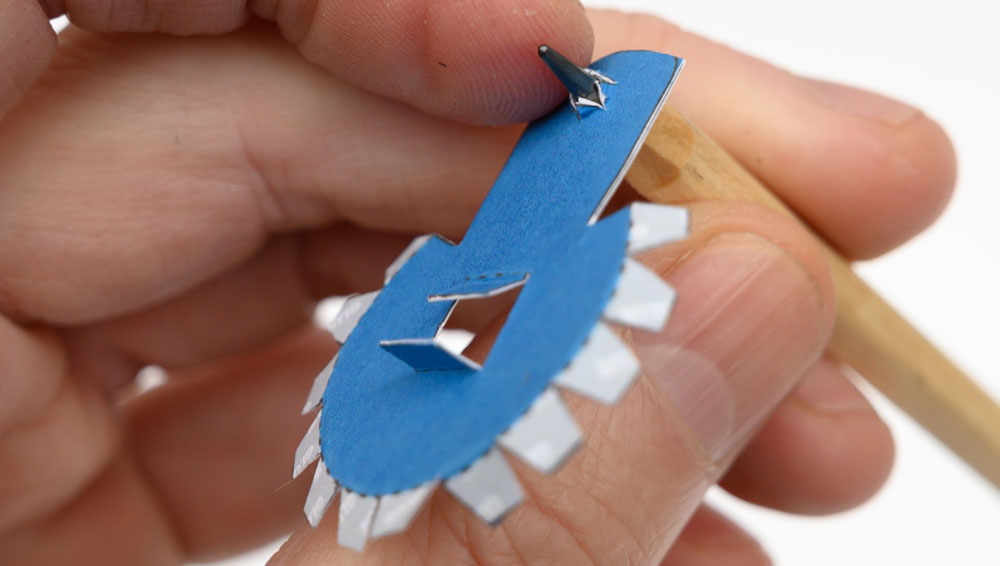 Roll up the drive pin tightly then glue it down.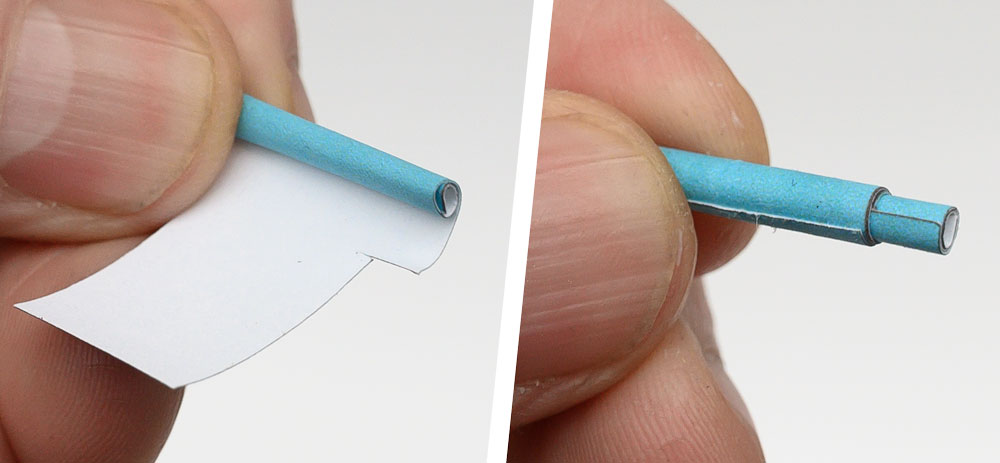 Glue the cover onto the drive sides.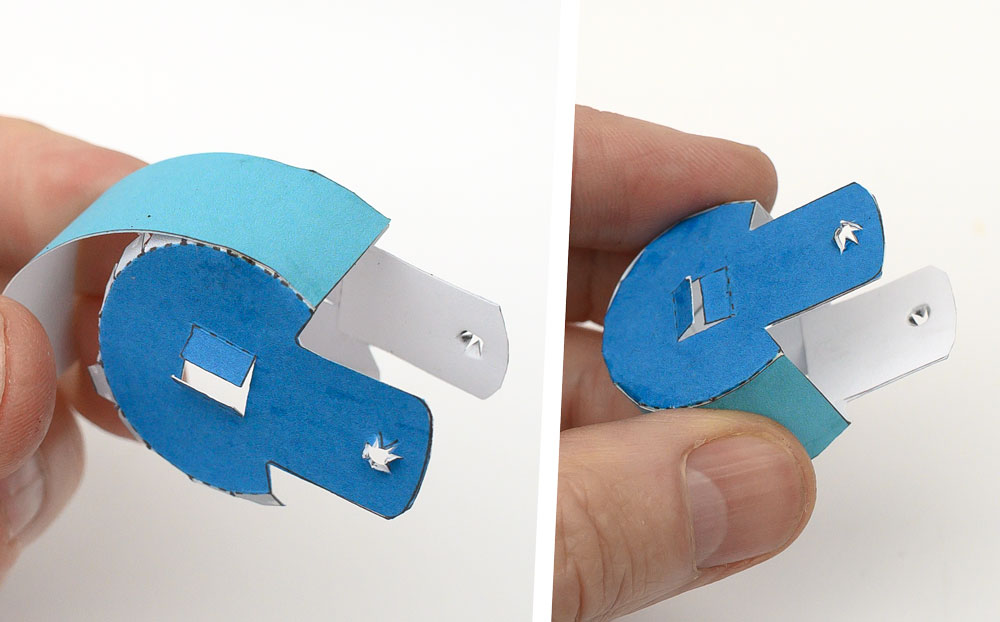 Fit the axle into place, use the lines for alignment.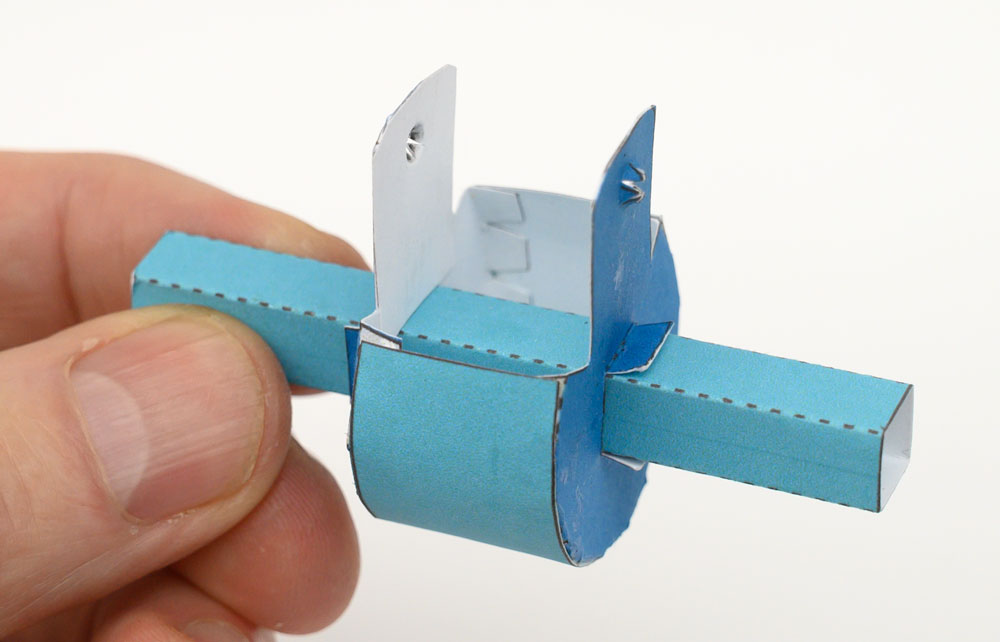 Fit the drive pin into place. Fit the two axle tubes into place with a dot of glue.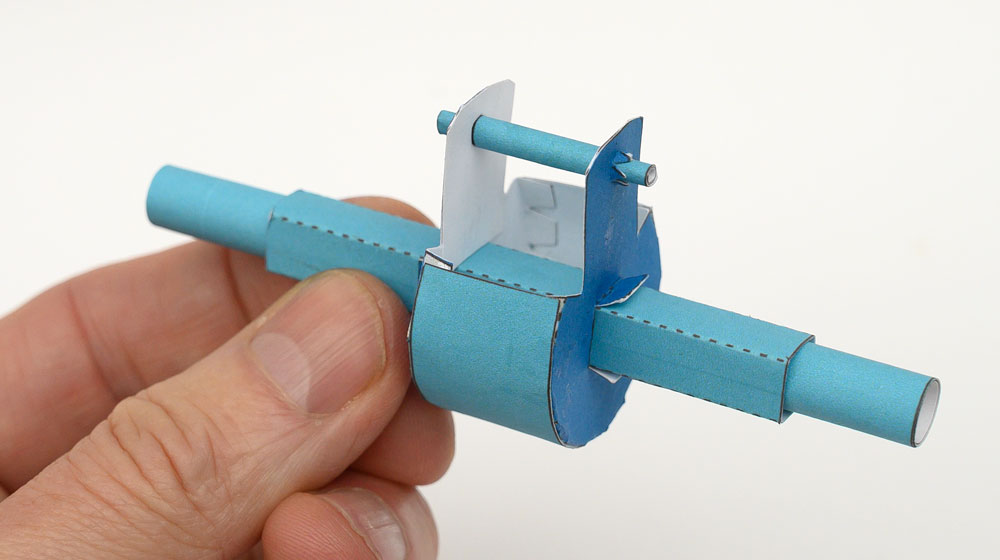 Make the Geneva wheel from double thickness card.
Glue it to the middle of the axle.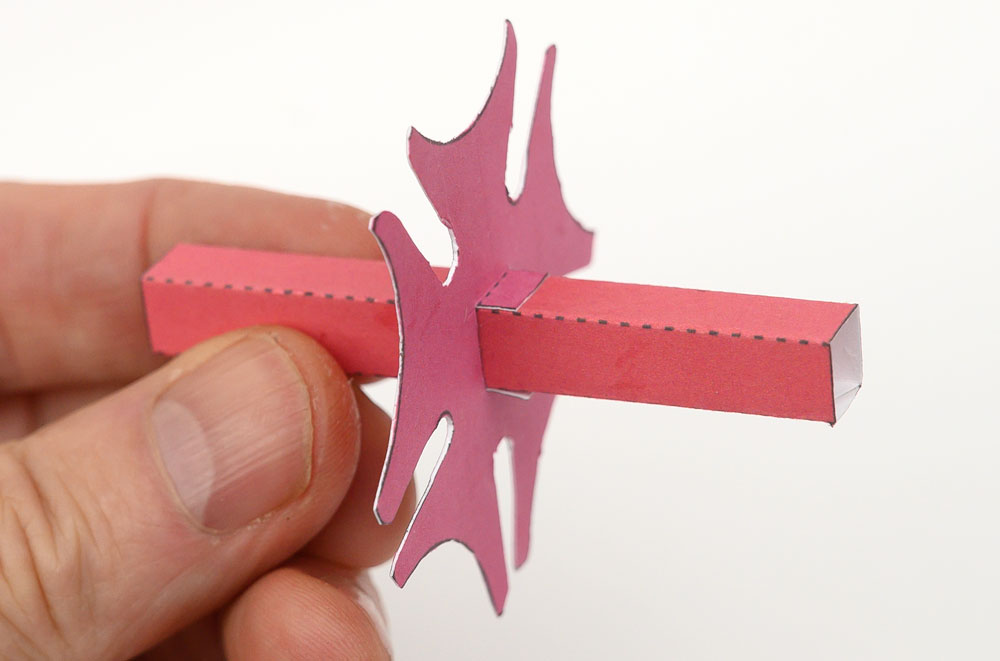 Fit the two axle tubes into place with a dot of glue.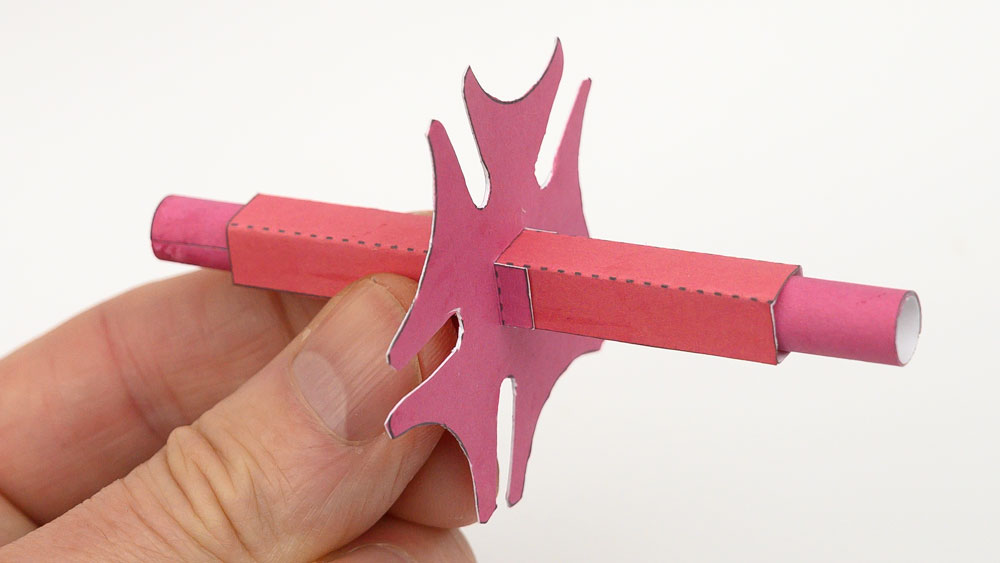 Fold round and glue the box sides.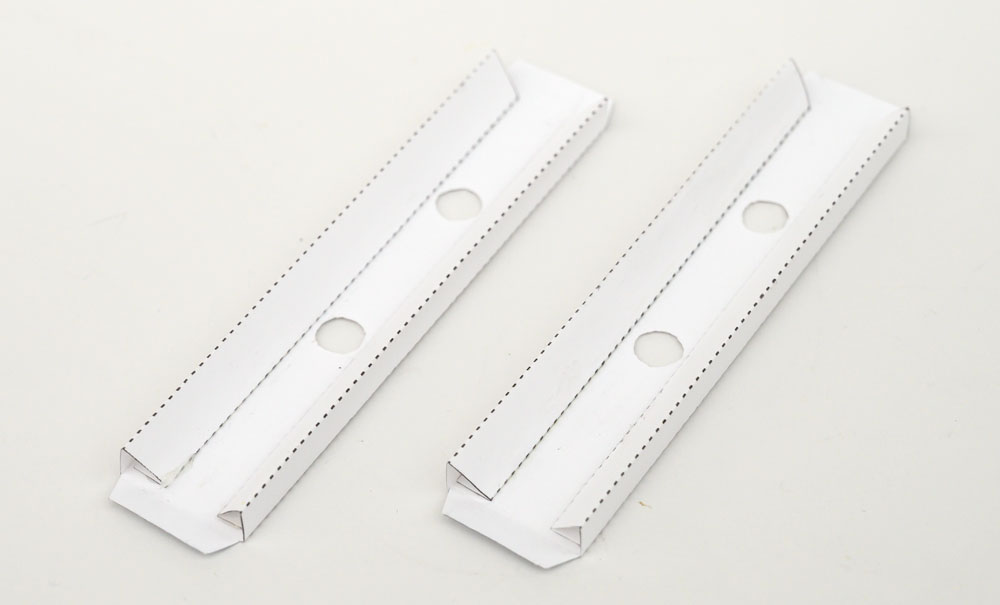 Glue the sides to base. Make sure the holes are in the right position using the picture below. They should be furthest away from the base.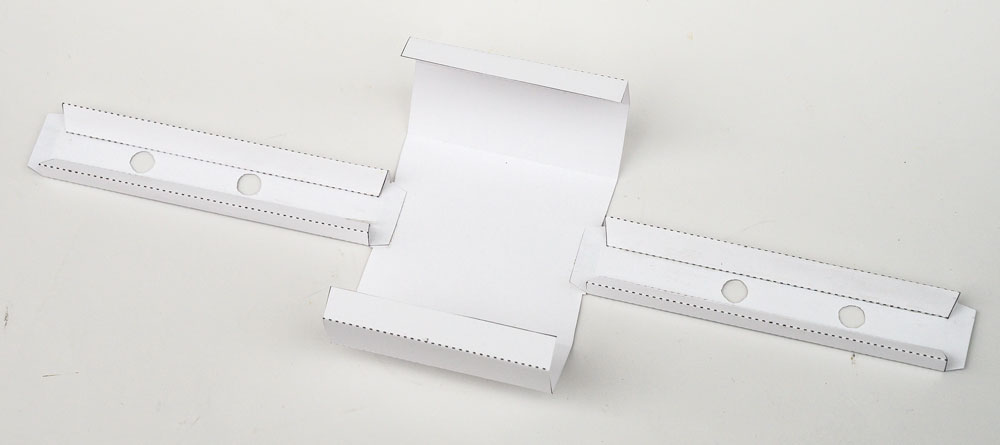 Fold up the side and fit the Geneva wheel and drive wheel into place.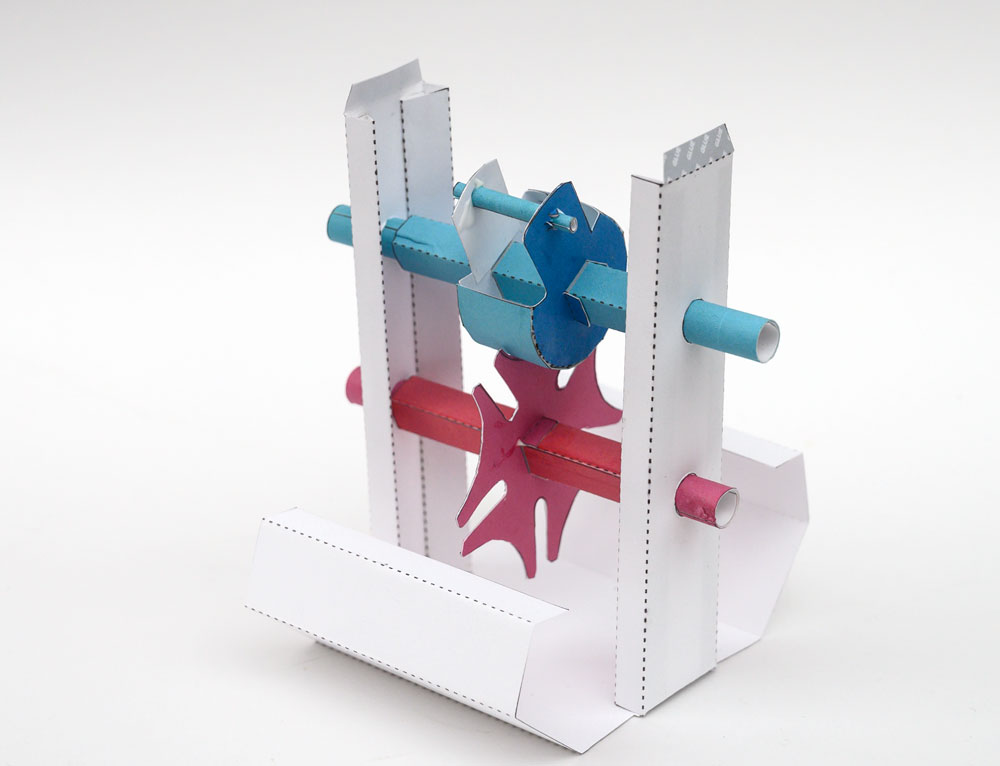 Glue the box top into position.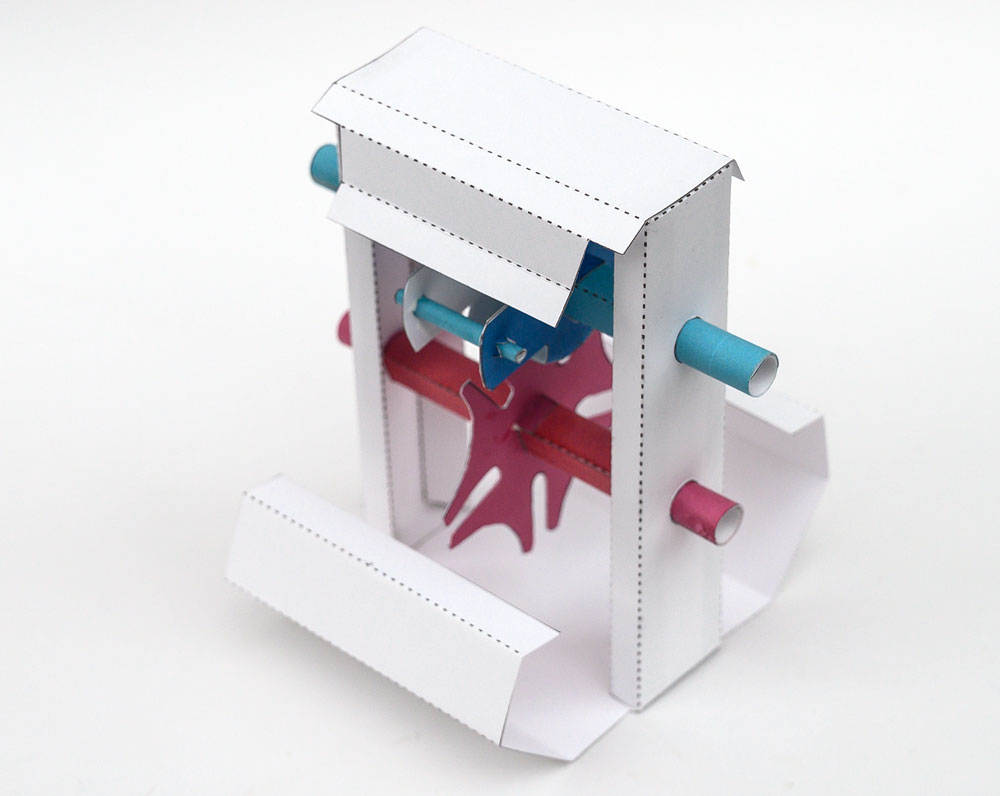 Flip the box over and glue the box-top tabs to the underside of the box top as shown.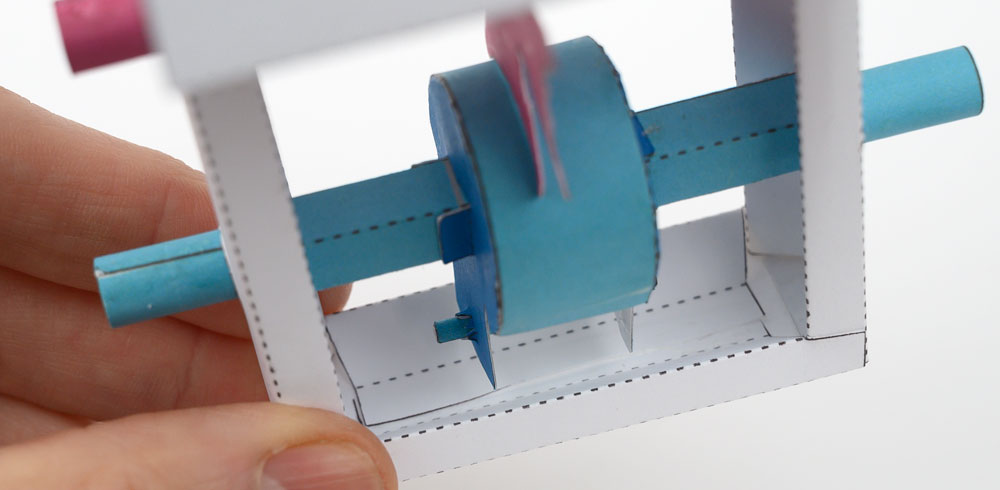 Fold up and glue the base to the sides.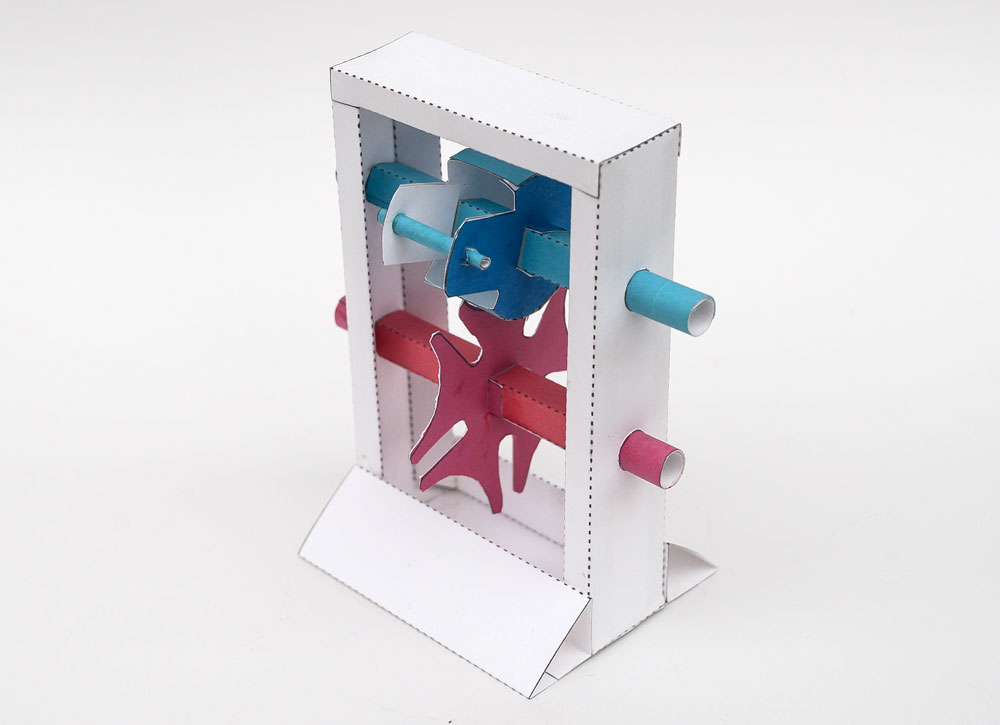 Glue the handle into place to complete the project. Turn the handle and the Geneva wheel turns one-fifth of a turn then pauses for each rotation of the drive wheel.