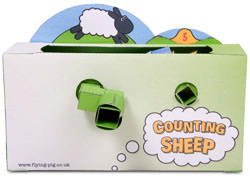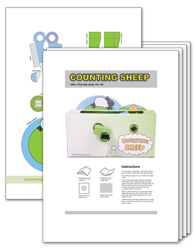 Counting Sheep. A fun model for you to download, print out and make.
Turn the handle on the box and the sheep jump whilst the counter increments. The model uses a Ratchet and Pawl mechanism to drive the counter.
Turn the handle and you'll be asleep before the counter reaches 10. Guaranteed!*
Fabulous fun for the crafty and curious!
* Not