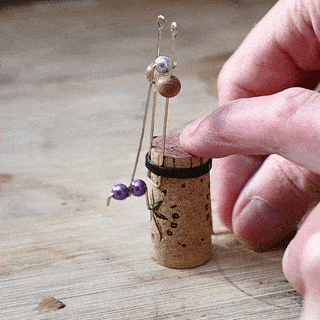 Cork Crank. An exercise in pure mechanism or a starting point for your own automata project!
Turn the handle and the top beads move up and down.
Download the full instructions for construction by adding to cart and checking out. Members can download the instructions for free, thanks for your support! Non-members can join in the fun for £2.50 or equivalent.