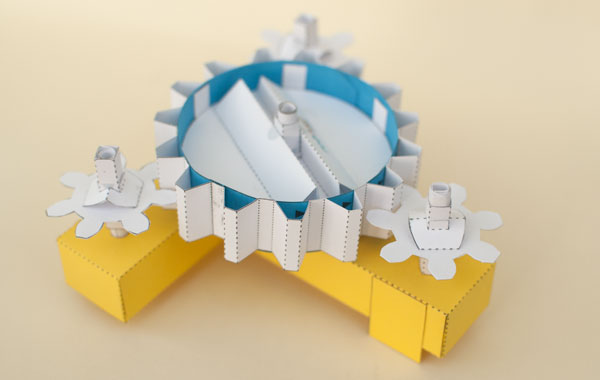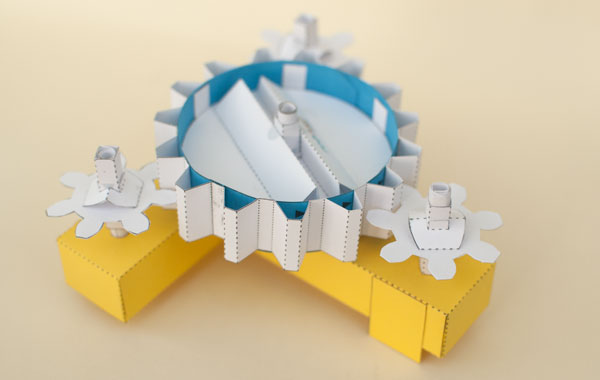 Three seven tooth pinions surrounding a fifteen tooth central gear. This project is from the Gear Zine (coming just as soon as I've finished all the projects it contains!) The project demonstrates the use of small pinions made from double thickness 2D card.


The file of parts is free for members to download, thanks for signing up! Non-members can download the parts for £2.50. Print out the parts onto thin card. (230 gsm / 67lb) The first two sheets work well if printed on coloured card. The remaining two onto white card. Score along the dotted and dashed lines and cut out the holes before carefully cutting out the parts.
---


Join the two rim parts together using the grey area for alignment. Make sure that they are straight.
---


Start from one end, gluing the teeth to the grey areas on the rim.
---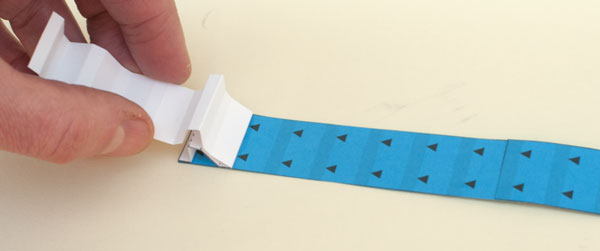 Use the black arrows to help with alignment.
---


Glue the next section of teeth over the top of the last piece of the previous teeth.
---


Glue all three sections of teeth to the rim leaving the very last piece unglued.
---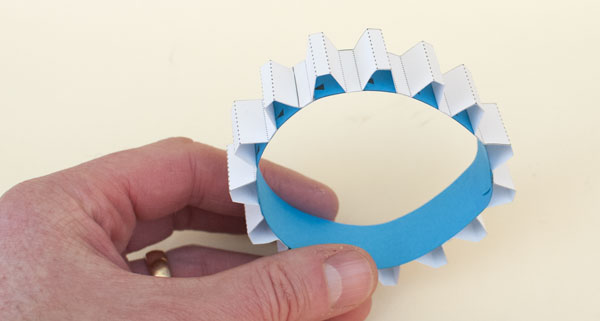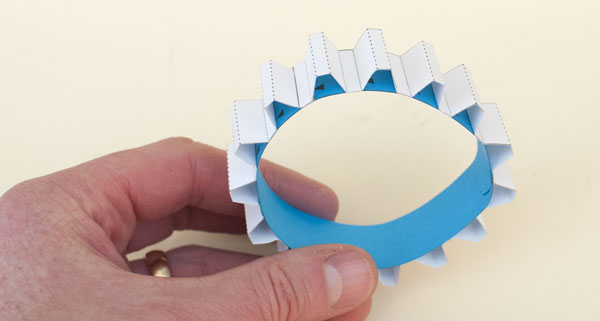 Glue the rim closed then glue down the last tooth piece.
---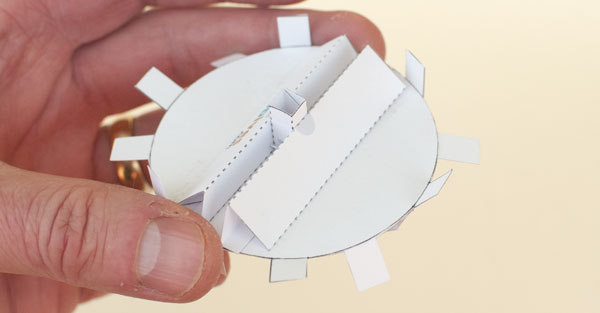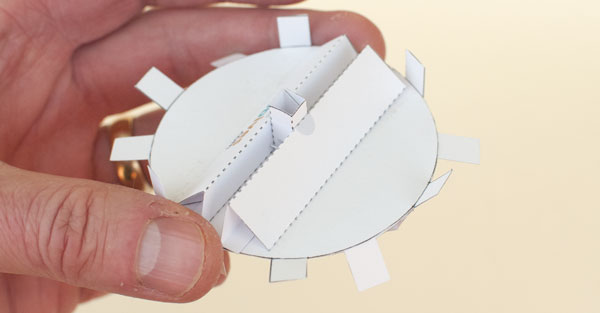 Make up the wheel inner as follows:
Glue the two triangular stiffeners to the grey areas across the centre of the wheel. Repeat the process with the second wheel.
Glue the two wheels back to back with the stiffeners running perpendicular to each other.
Fold up and glue together the axle. Thread the axle into place.
---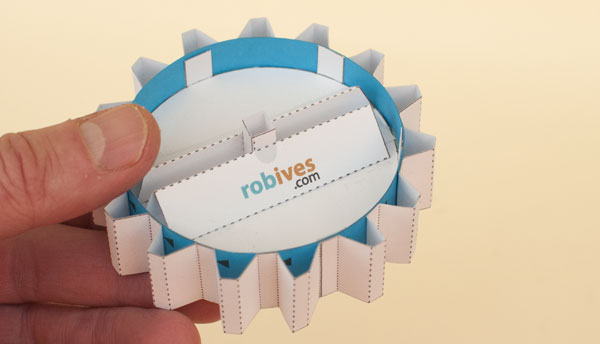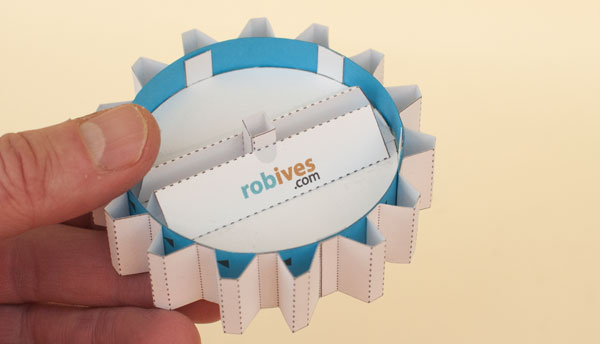 Fit the wheel into the rim and glue the twelve tabs into place.
---


Fold the pinion pieces in half and glue them together to make double thickness card. Make sure that you don't glue the centre tabs down.
---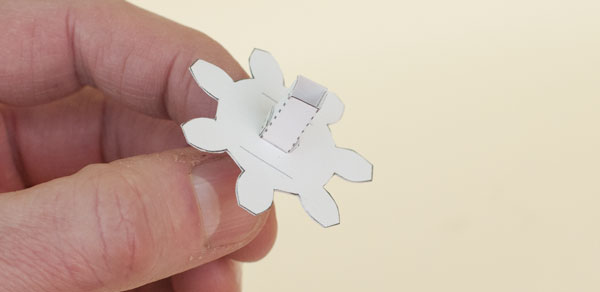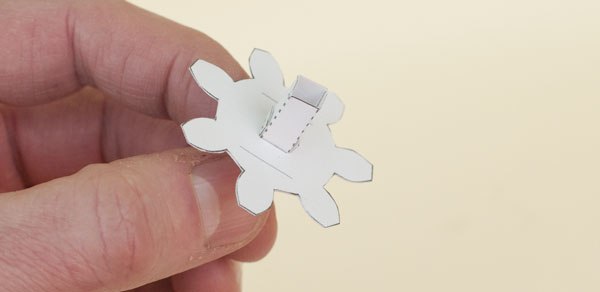 Once the glue is dry, carefully cut out the gear and fit the axle into place.
---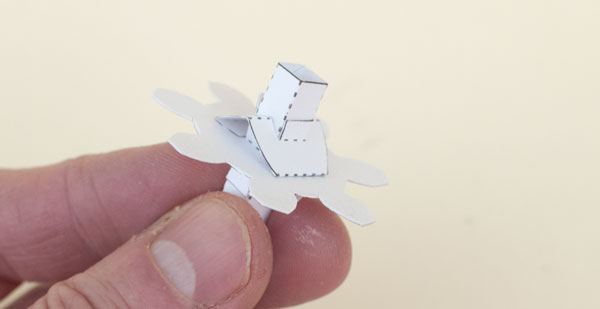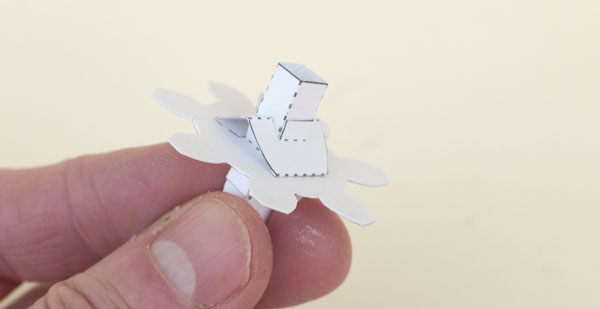 Fit the axle alignment piece into place top and bottom. Use the grey lines for alignment.
---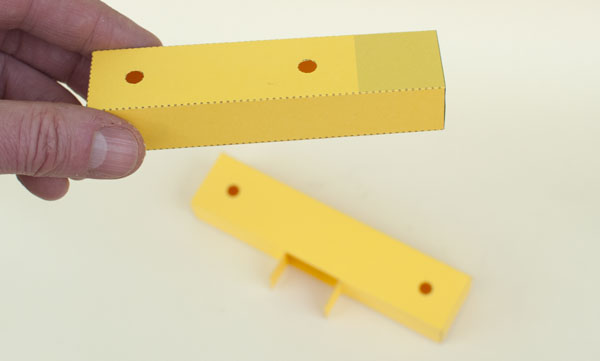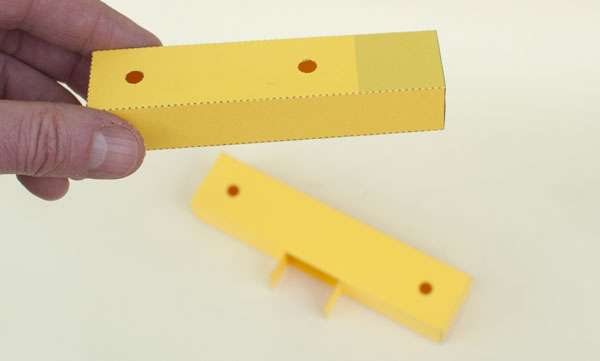 Assemble the two base parts as shown.
---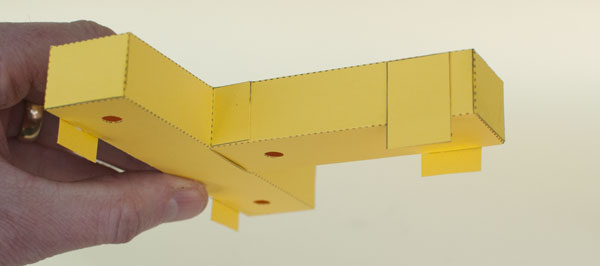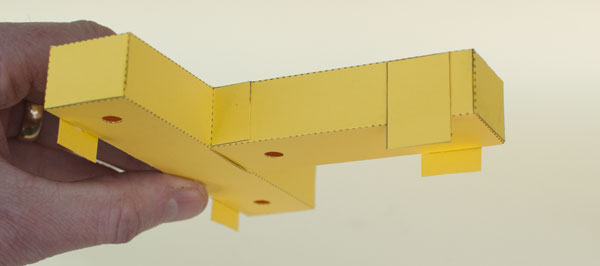 Push one base piece into the other pushing it home completely. Glue the two flaps down to hold the two parts together. Glue the four legs onto the base.
---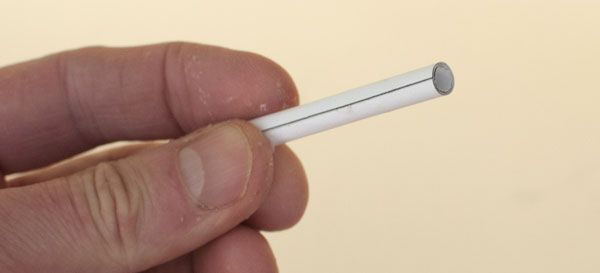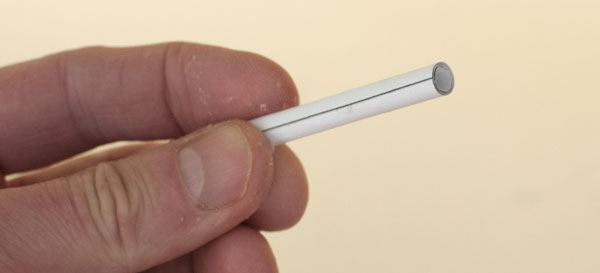 Roll up the four pins so that they fit snuggly in the square axle tubes.
---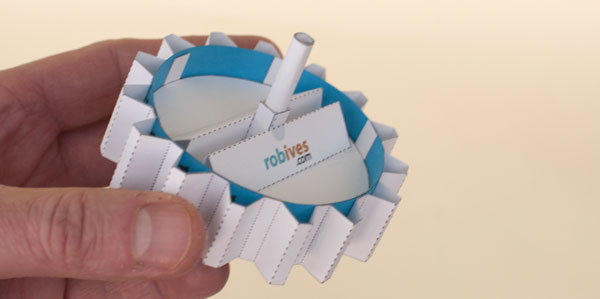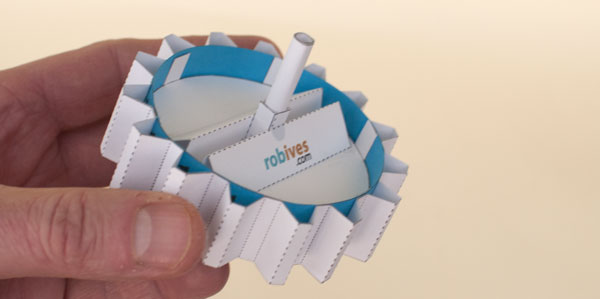 Fit the pins into the axle tubes.
---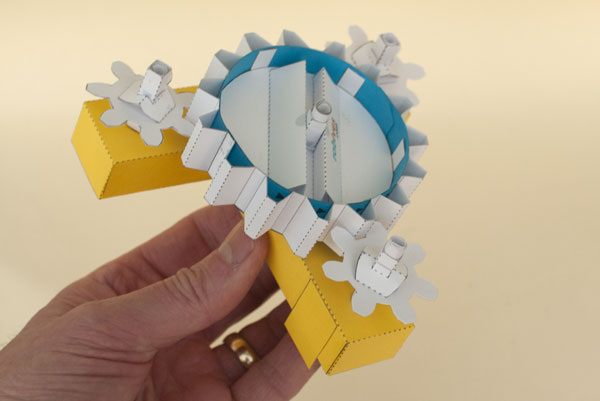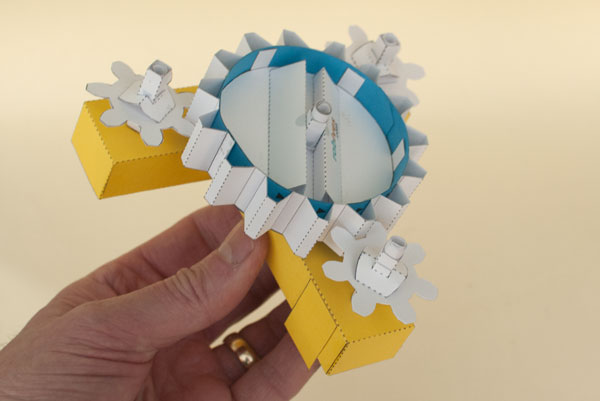 Complete the model by fitting the pins into the holes in the box. Turn the centre gear and the outer pinion gears spin quickly!