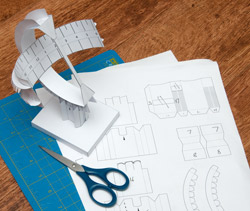 I've been setting up a new newletter system, the current newsletter is still based at the Flying Pig website and I really need it to be native on this website. There's a sign up box top left of the website. The system is based on the Google FeedBurner system, you can sign up or unsubscribe easily and there is easy access to an archive of old newsletter.
Sign up to keep up to date!
Meanwhile. I've done the layout for the sundial model. It should be ready early next week.