All the parts done and the layout complete. Just need to add colour!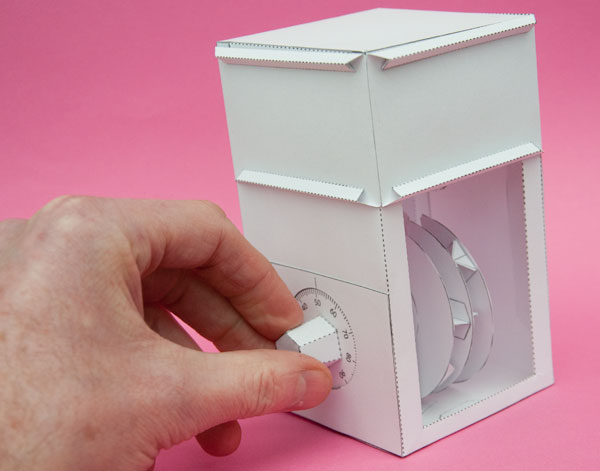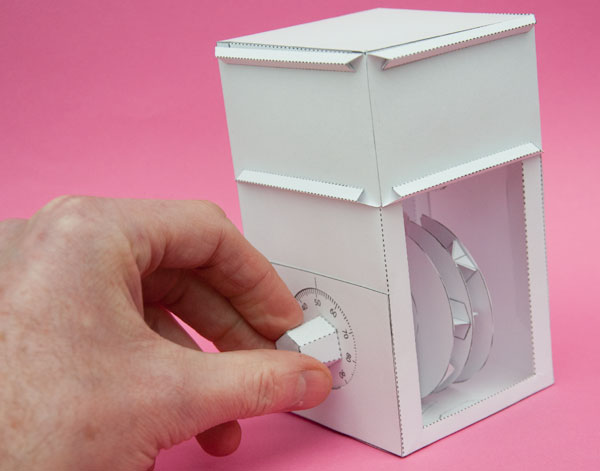 Dial in the combination…
---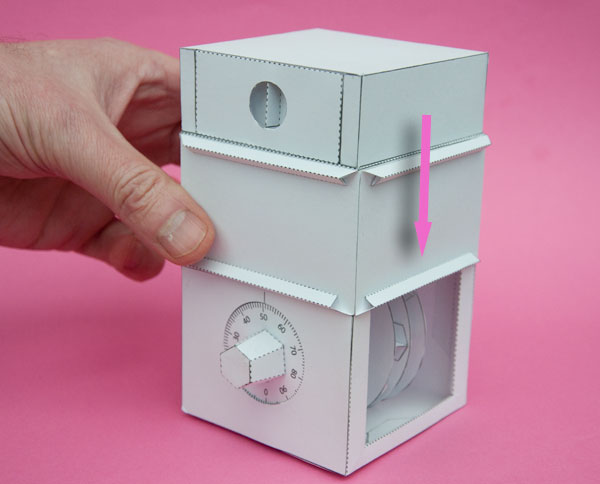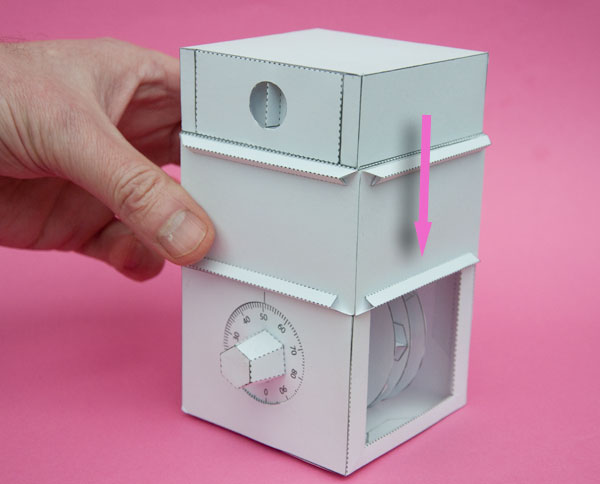 Slide down the sleeve…
---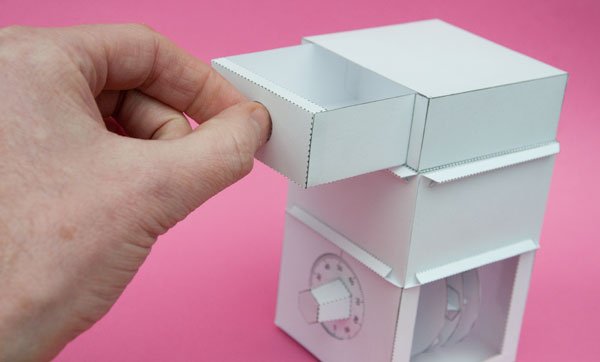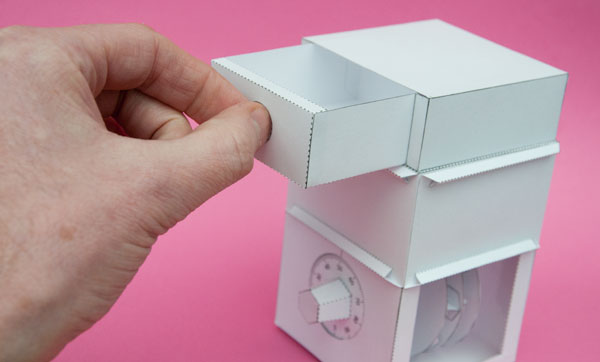 Open the drawer. Ta daa!
One question. At the moment, the side of the box is open, I'm a mechanism geek so I like to see what is going on but it does mean that you can open the lock just by looking. Should it be covered? Should I make covered mechanism an option?
*—————— edit ——————–*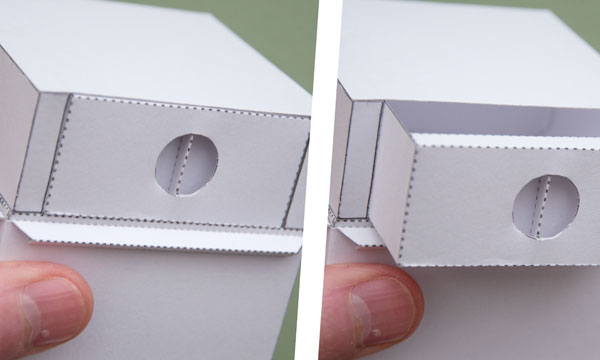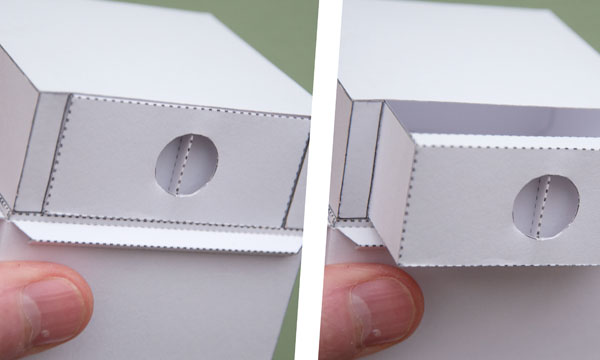 Details of the drawer showing the flush mounted handle which gives you something to grab whilst at the same time allowing the sleeve to shut over the drawer front.