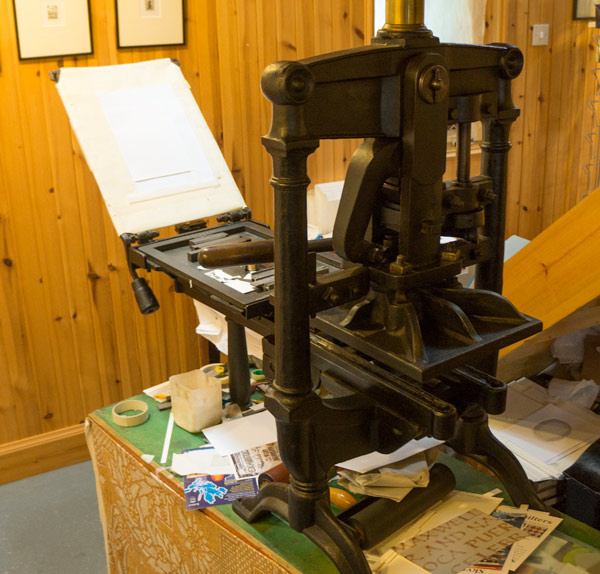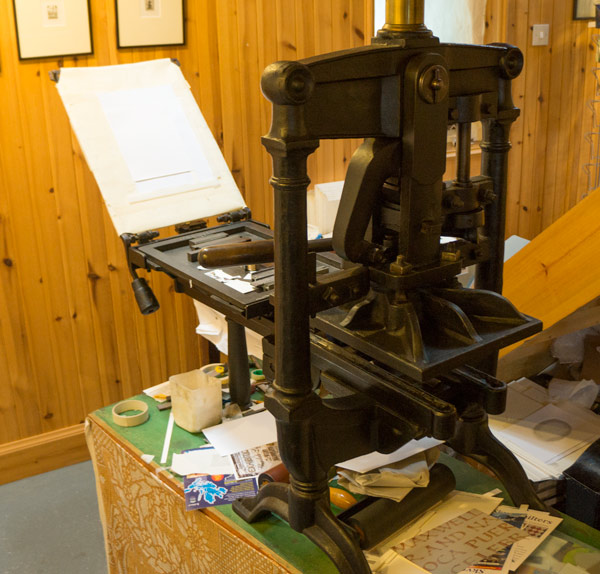 This beautiful printing press has pride of place at the Raven Press Gallery on the Isle of Skye where fine art engraver Kathleen Lindsley uses it to create her wonderful woodcut designs.
---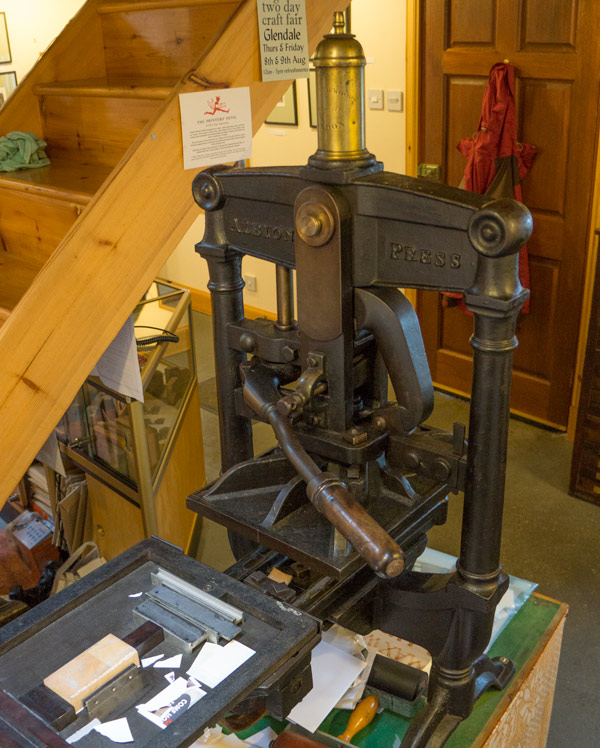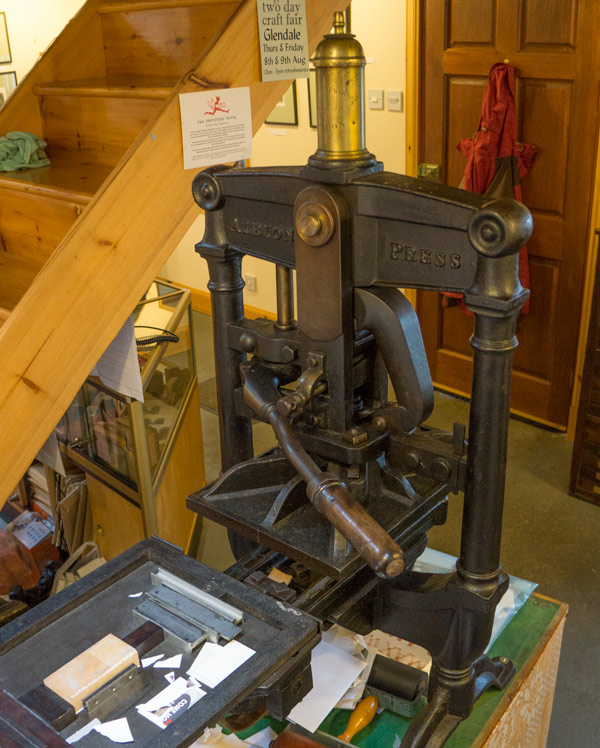 The press dates back from the Eighteen Hundreds and is still going strong. We were lucky enough to arrive just as the artist herself was running a test print.
---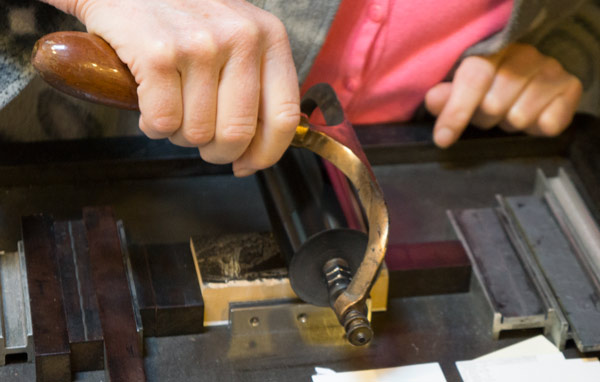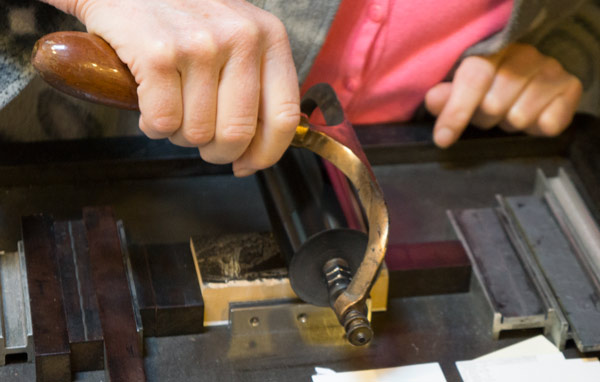 The picture was carved into a wooden block using very fine tools. It was virtually impossible to see the design on the un-inked block. I guess with a strong side light it would have been easier. Three or four rolls of black paint…
---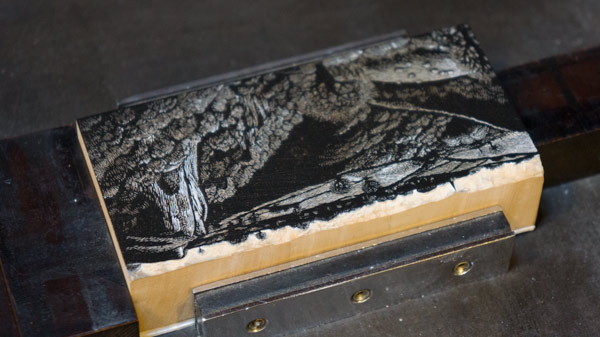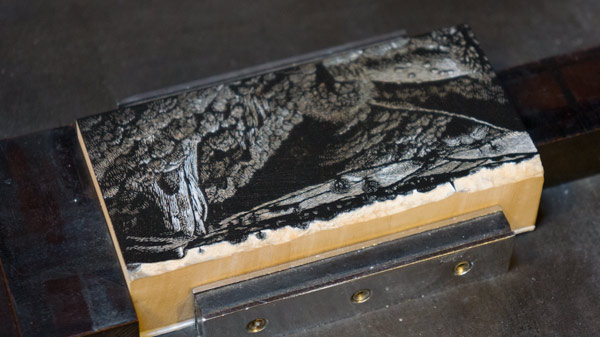 …and the picture jumps out of the block. In tis case, a view of Troll Cave in Derbyshire.
---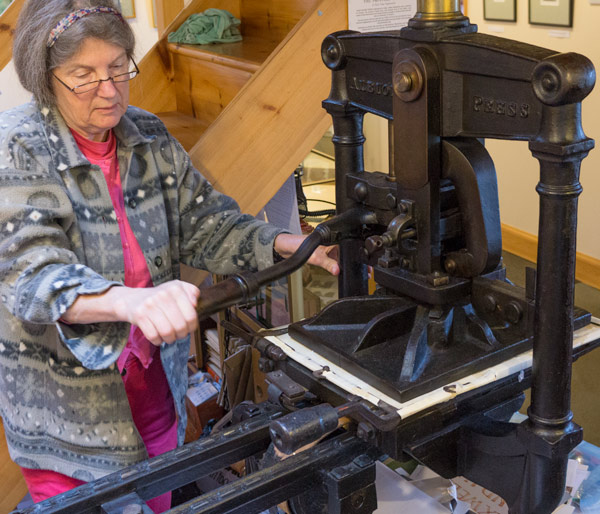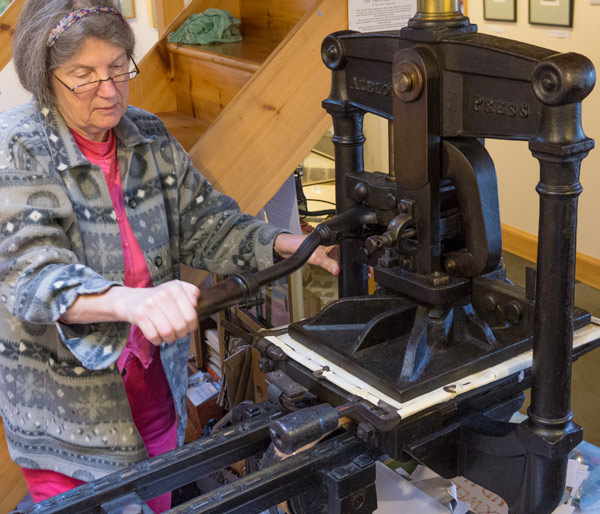 A piece of art paper the correct way down on the block and into the press for a single firm squeeze.
---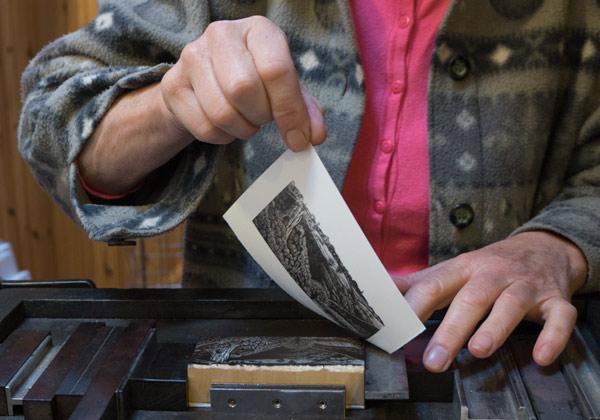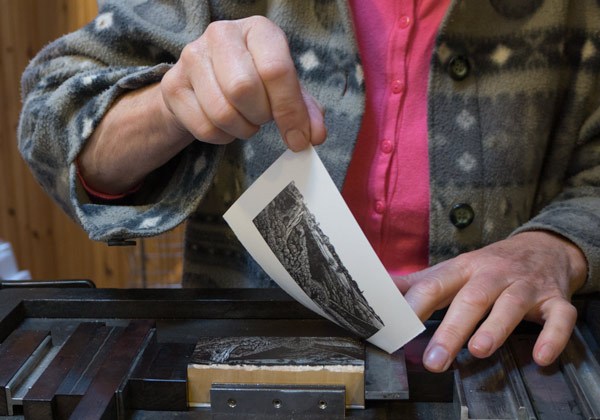 I love this moment. Lift the paper to reveal the wonderfully crisp print. Thanks for letting us watch Kathleen.