Using a rough sketch as a starting point I've designed a rough outline for goose model, the gears here are twenty seven and fifteen teeth hence the numbers top left. The idea with the design is that as the goose leans forward the head rocks downwards. My original plan had been to hide the mechanism inside the goose but I liked the way it was looking in the sketch so I thought I'd try it inside out.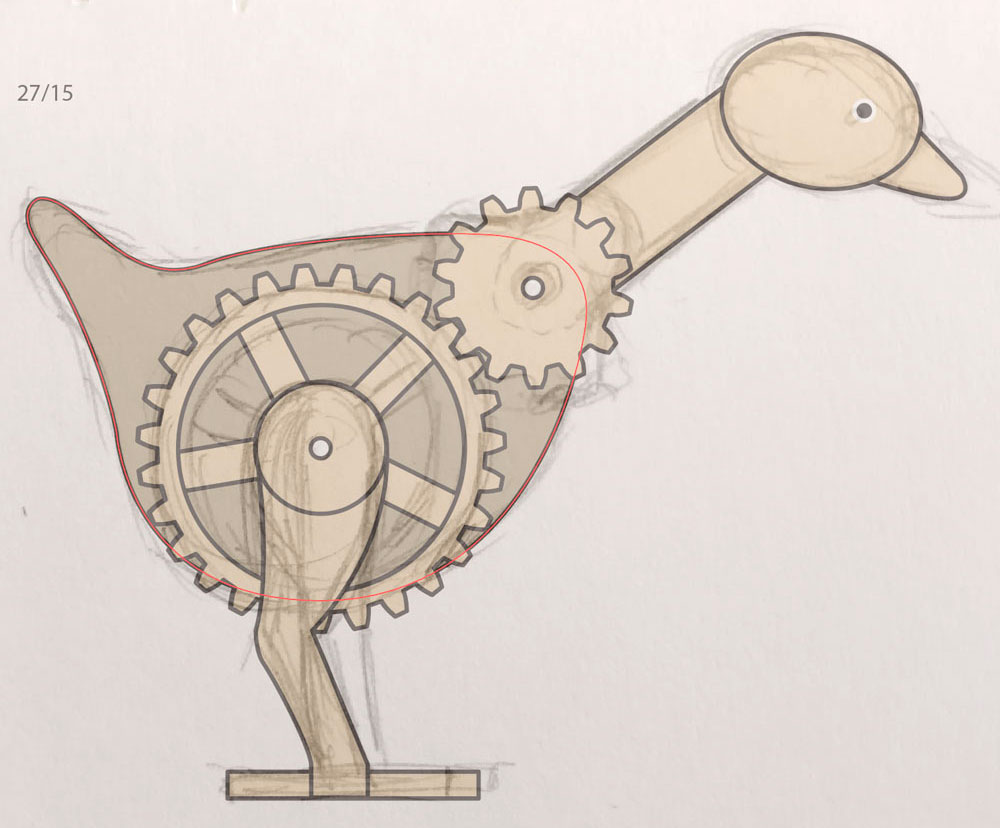 The leg gear is double thickness with a leg fastened into place. The foot fits on via a glue and slot.
Next step, some sort of box with a crank handle to drive the goose.
Make sure that you scroll right down to see my Instagram video