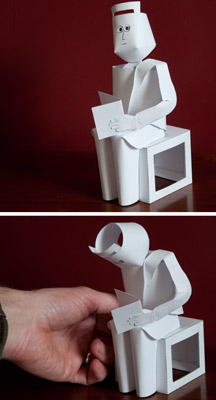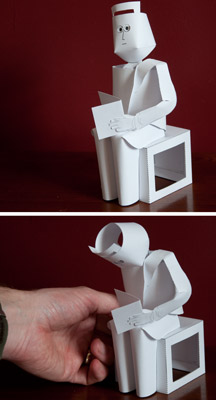 Further progress on the sleeping office worker.
This stage is the outline of the basic body shape with moving parts. There is a pushrod running up the centre of the body connected to the inside of the head.
Lifting the pushrod first makes the head tilt forward then the whole body. From that stage pulling the pushrod down returns the character to his upright position.
I'd like the movement to be intermittent so that he leans forward a little at a time. I'm planning on using a cam and a ratchet. Hope I can fit all the bits in the box!
I'll need to add some hair, shoes and colour to finish him off.