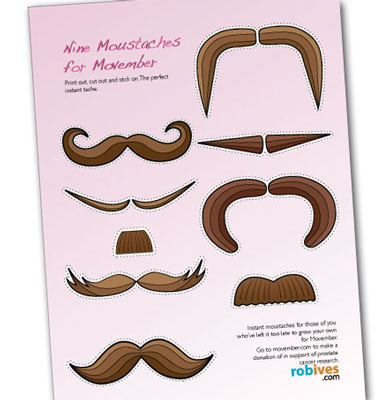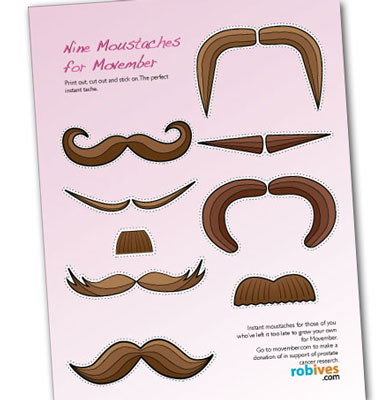 For the third year in a row I forgot all about Movember until well into the month. Luckily we can all download and print out this fabulous Moustache Sheet for free!
Movember is an event where we all grow moustaches in November and raise money for prostate cancer research. Print them out for yourself or print out a scaled down version to use on pictures and photos.
You can make a donation when you download which I'll pass on to movember.com
Happy movember everyone!
Original post is here.