I'm presuming that you all already subscribe to Make magazine. As you will know, their mascot is the little red robot called Makey. A while back I was commisioned by them to make a paper version of Makey, the result is now available for everyone to download for free at their website here!
Check out the article for the downloads, instructions and some background on how I designed the model.
Thank you Caleb and Make magazine 🙂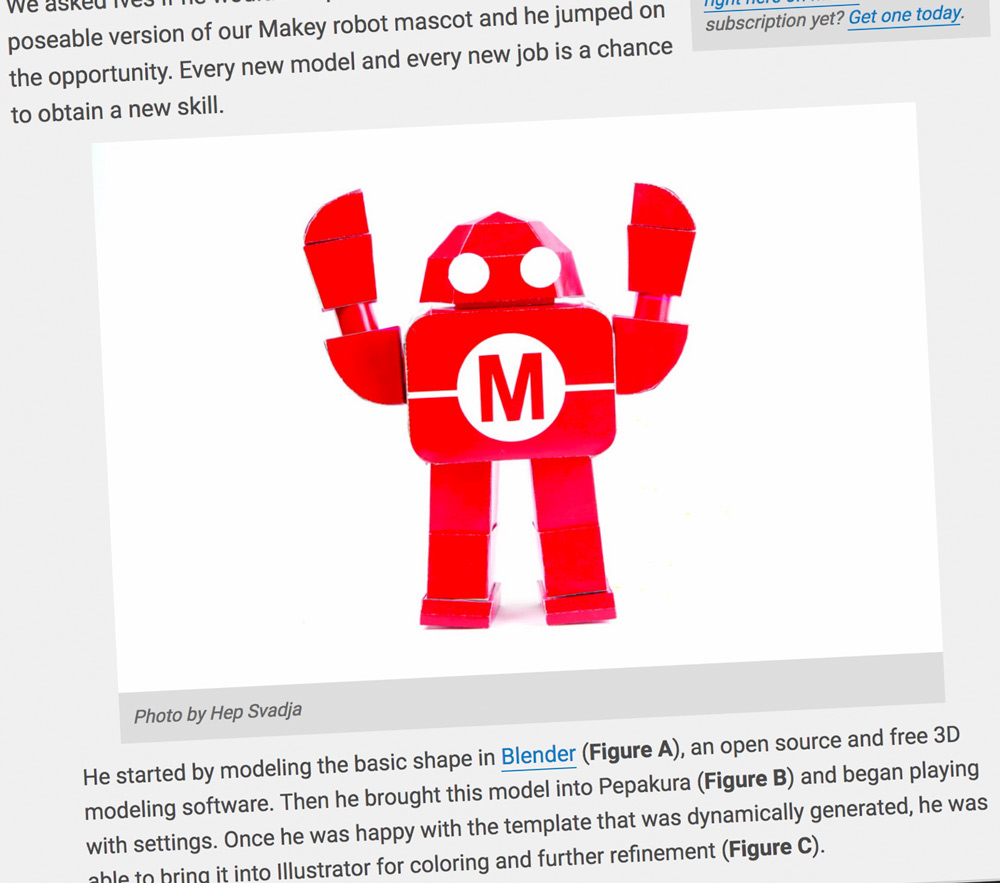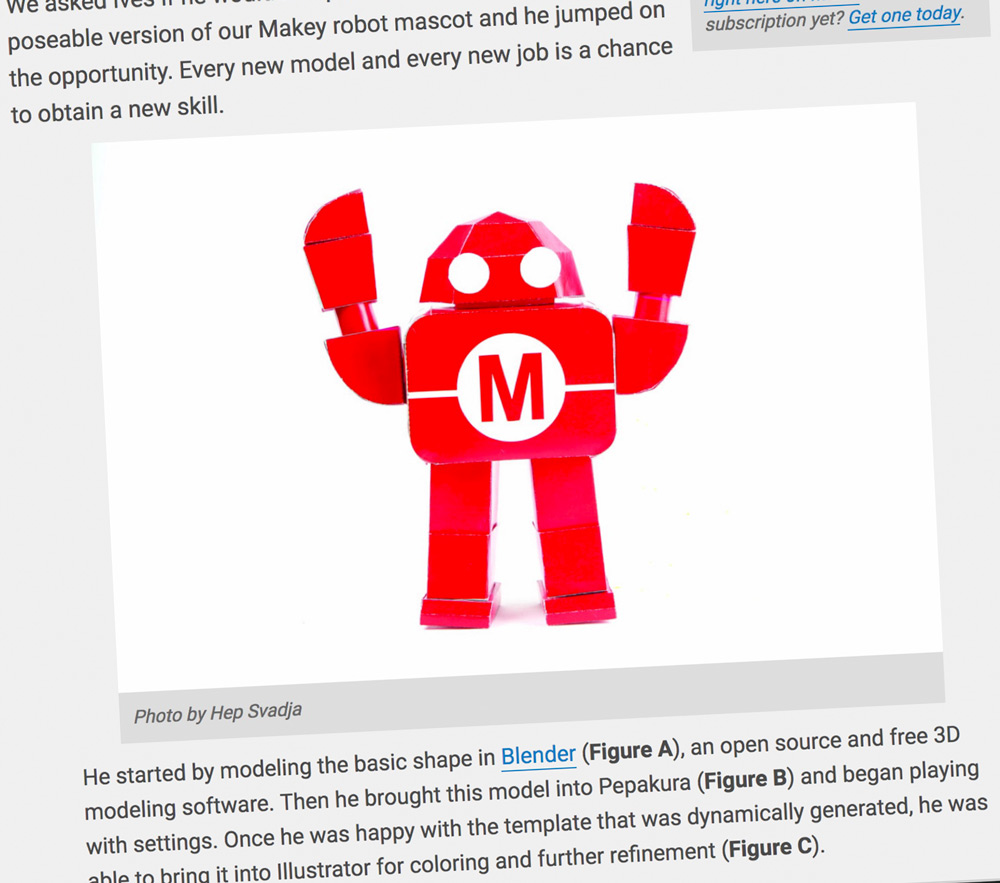 Poseable arms in action!