This is the second draft of my design for a worm gear made from laser cut ply. Mk 1 was considerably smaller, I'd forgotten to account for the thickness of the ply, the result was that the worm part jammed in the narrow gaps of the gear. So… Mk11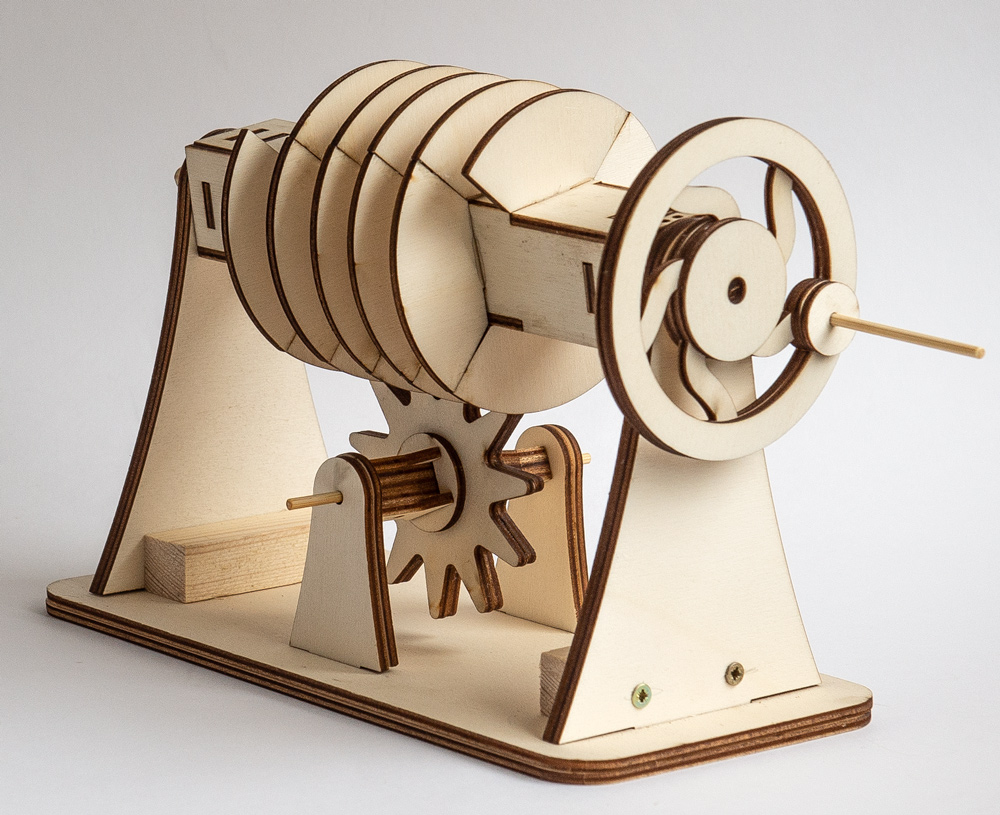 The  centre core of the work is a long box with holes pre-cut to align the vanes which make up the worm.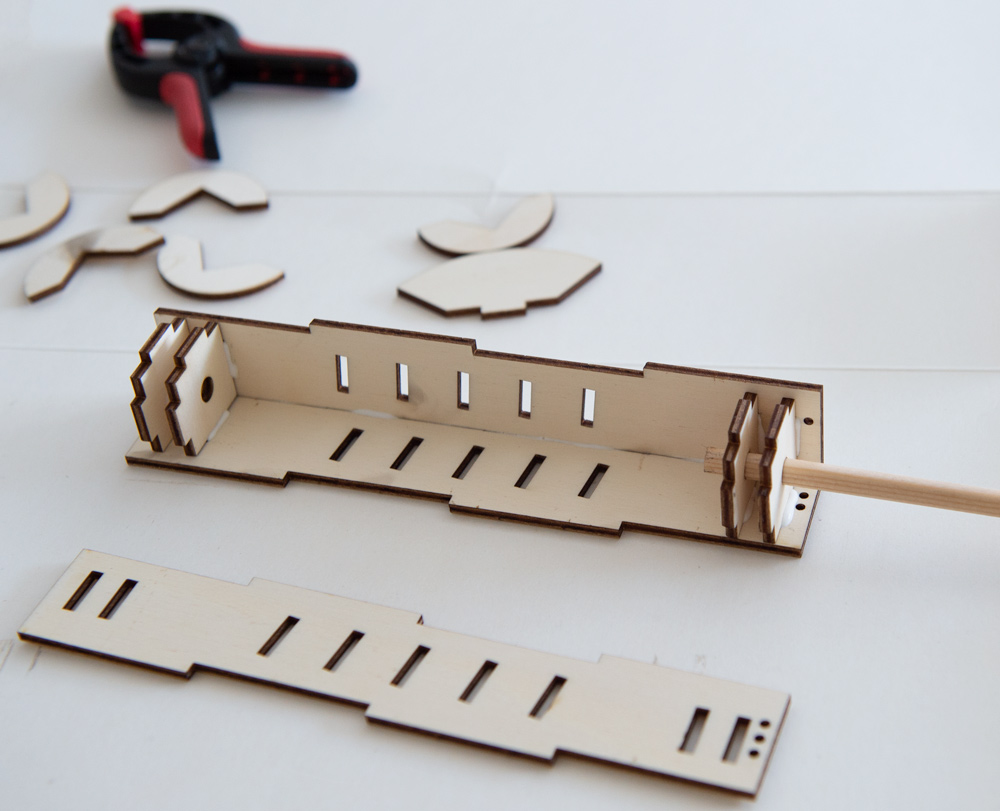 The vanes then glue into place to make up the worm gear Note that the edges are note quite aligned, They need to be twisted for complete the worm.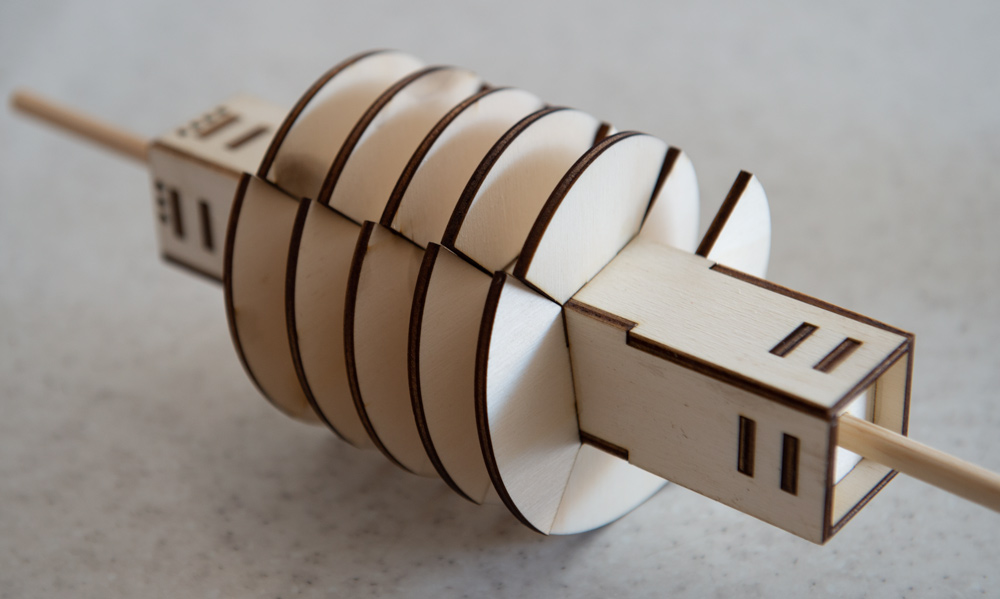 I've twisted them slightly then glued and clamped them.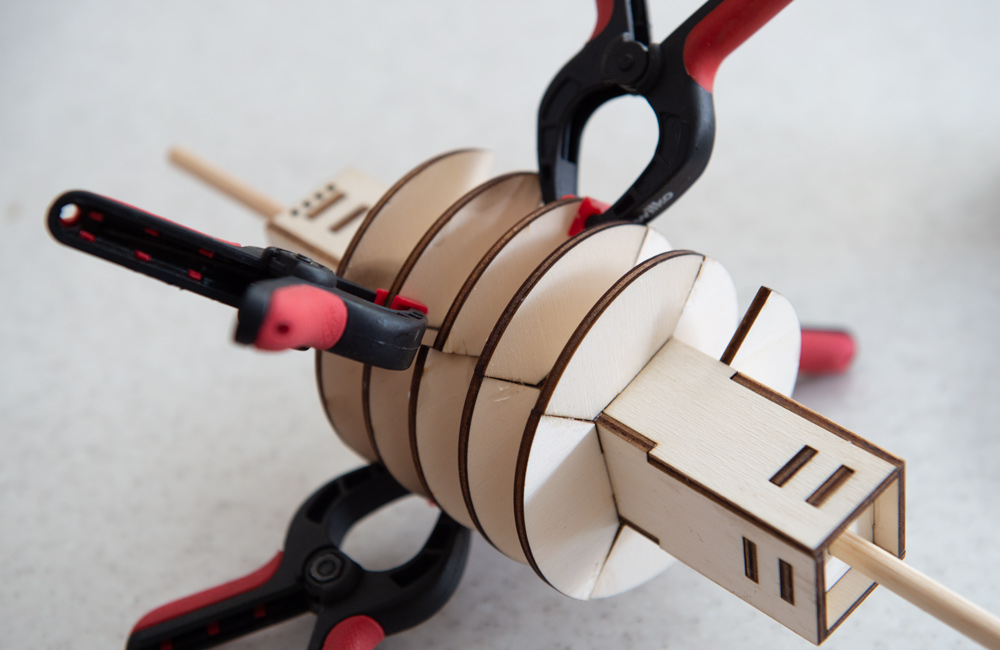 For the next version, I'll remove a couple of turns of worm and shorten the central core. That said, it works great! Video coming soon.