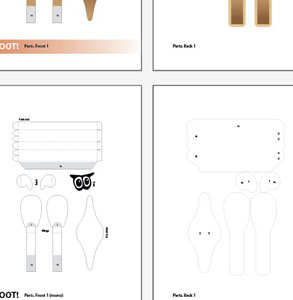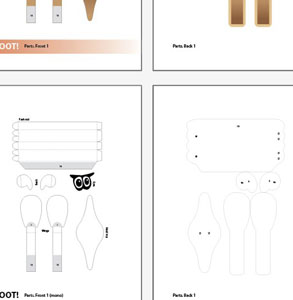 Been chatting by email about the mono version of Hoot. In the original file I posted, I just removed the shapes from the back pages leaving only the numbers. Thinking and chatting about it, it turns out that it would be more useful if the back sheet has a feint outline showing where the shape should be.
To this end – I've reposted the Hoot model, now in version 3, to the original page. (As a subscriber you can download it here)
On the back of the mono pages there is now an outline showing where the shape is. To allow for alignment inaccuracies, it is slightly bigger than the shape on the front pages.
For those of you interested in the technical details: The line is 20pt bigger than the original shape, it is 0.25 wide and is 25% grey.
Let me know what you think of this version of the file and whether it is useful or not.