As part of another project I'm working on I have drawn up plans for a simple gift box. I present here, the undecorated version for your constructing pleasure. Members can download the parts from the appropriate link. Have fun.
Print out the two sheets onto thin card. (230 micron / 230 gsm) Score along the dotted line and cut out the hole with a sharp knife. Both these jobs are best done on a full sheet of card. Dashed lines show hill folds, dotted lines are valley folds. Solid lines show where to cut, grey areas show where to glue.


Fold round the two tabs on the box sides to make right angled triangular tube sections as shown above.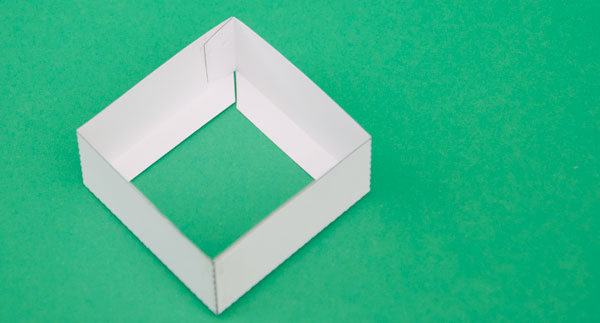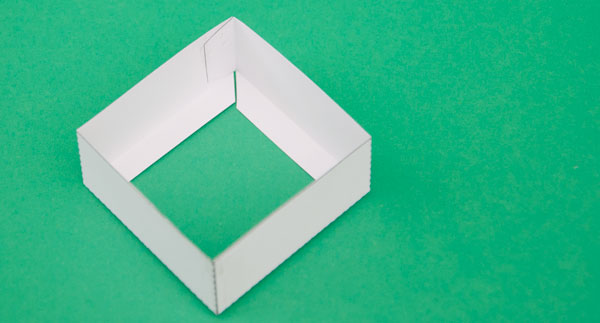 Fold up the lid inners and glue the two parts together.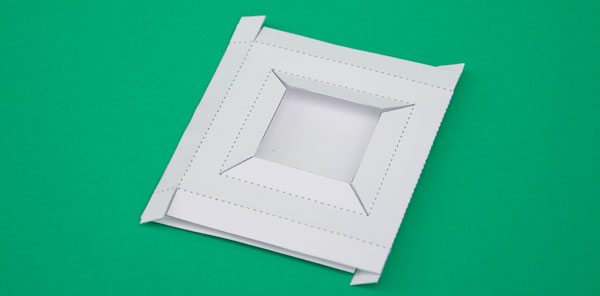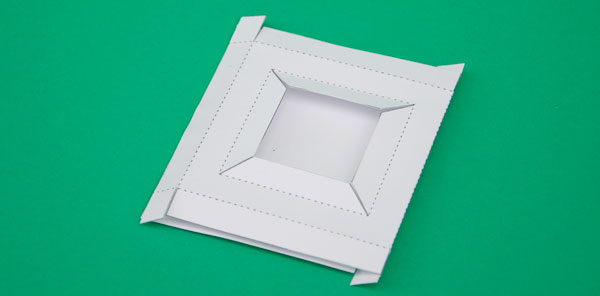 Fold up the lid and glue the front and back together.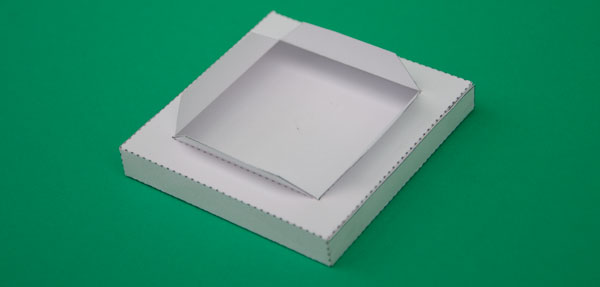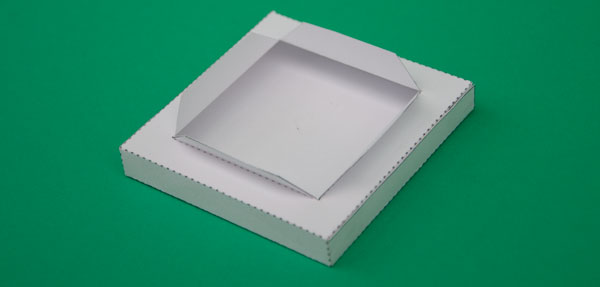 Straighten up the lid and glue down the ends.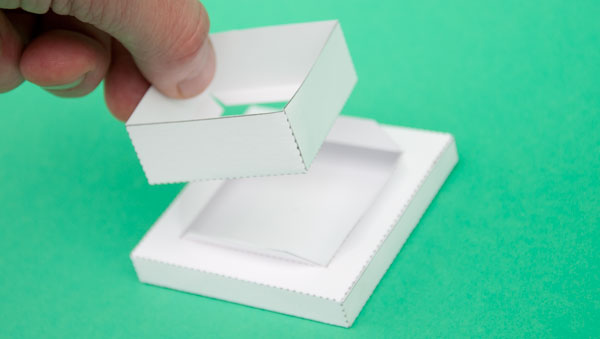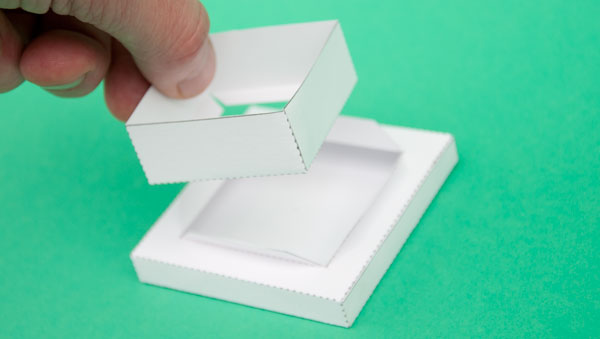 Fit the inner into place.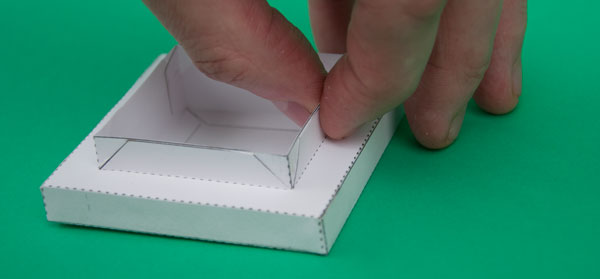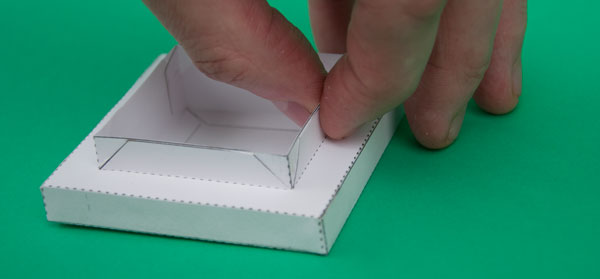 Glue the tabs on the lid to the lid inner carefully lining them up with the edge of the lid inner.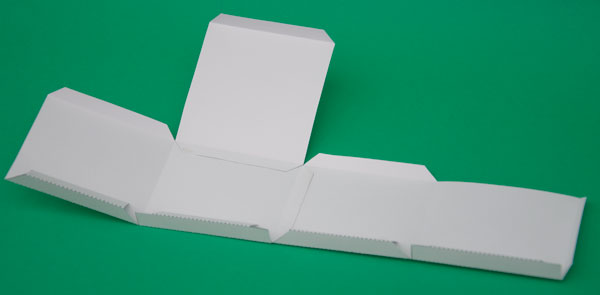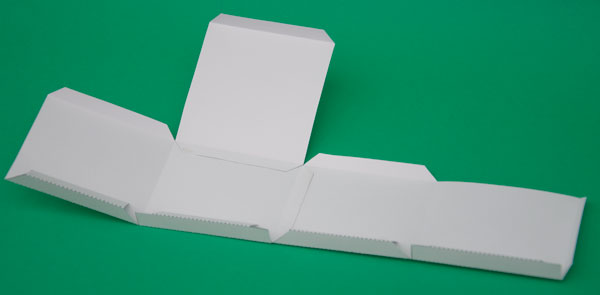 Glue the box sides together and glue on the base as shown.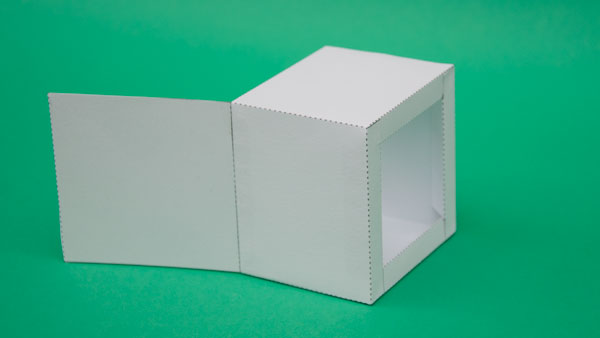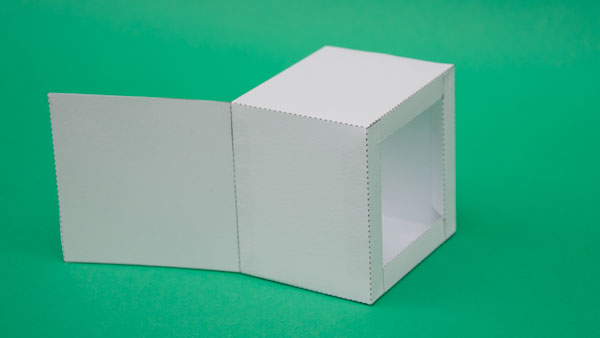 Fold the box round and glue it together. You'll need a small amount of glue under the four overlapping tabs on the box top. Hold the lid up to the box to make sure that it is all lined up and square. Fold the base into place and glue it down to complete the box.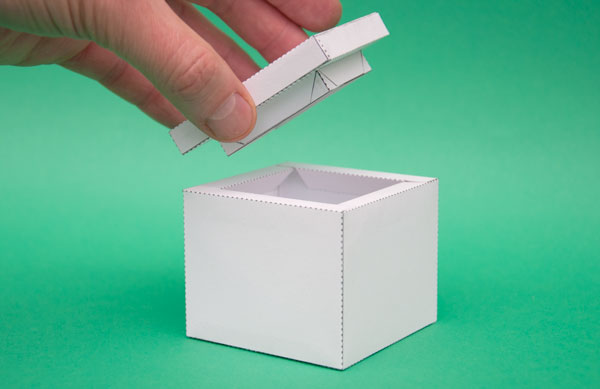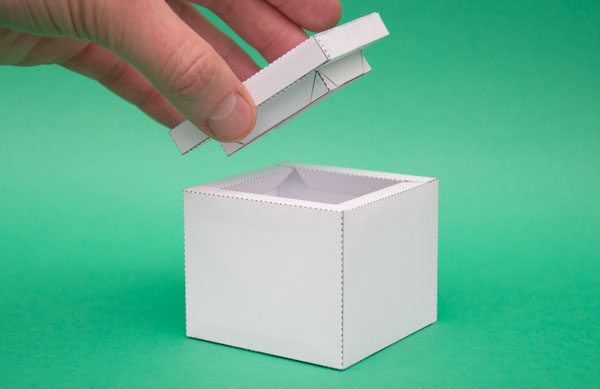 Fill with stuff and pop on the lid!
Back to the Early Bird.