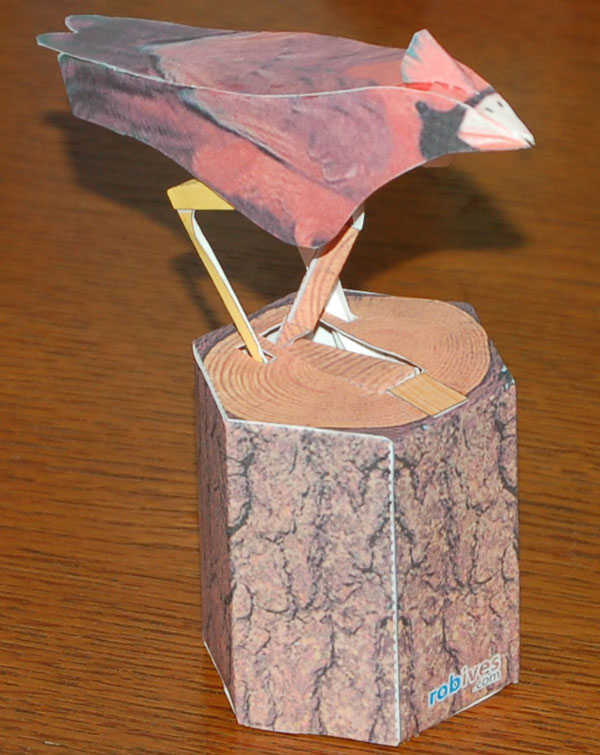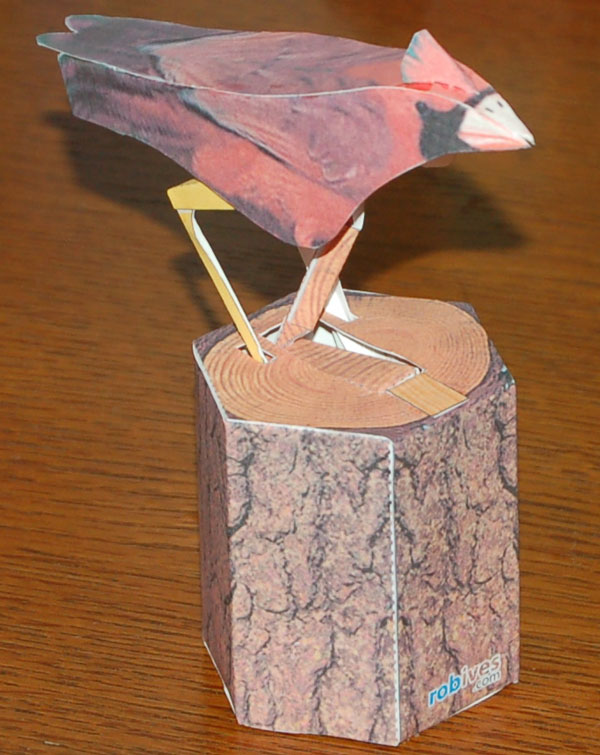 Most of the projects on this website come as both coloured and un-coloured version ready for you to modify. And that's just what Tamara M from USA has done. She was kind enough to sent me this picture of what she says is her first papercraft modification. Isn't it fabulous!
Starting from the Pendulum Bird plans she has created this bobbing Cardinal, which is, apparently, the state bird of Georgia. I really like the texture on the log as well. Thanks Tamara!
Now; there is a joke in there somewhere. Something about a paper "card"-inal? Probably best to leave it alone.
* Not. See the comments below. 🙂