Further experiments with peg based automata. The flying fish uses the movement of the opening and closing peg to make the wings flap. The body is fixed via a paper clip wire to the lower jaw of the peg. The wire threads up through a larger hole in the top jaw and is sandwiched inside the body.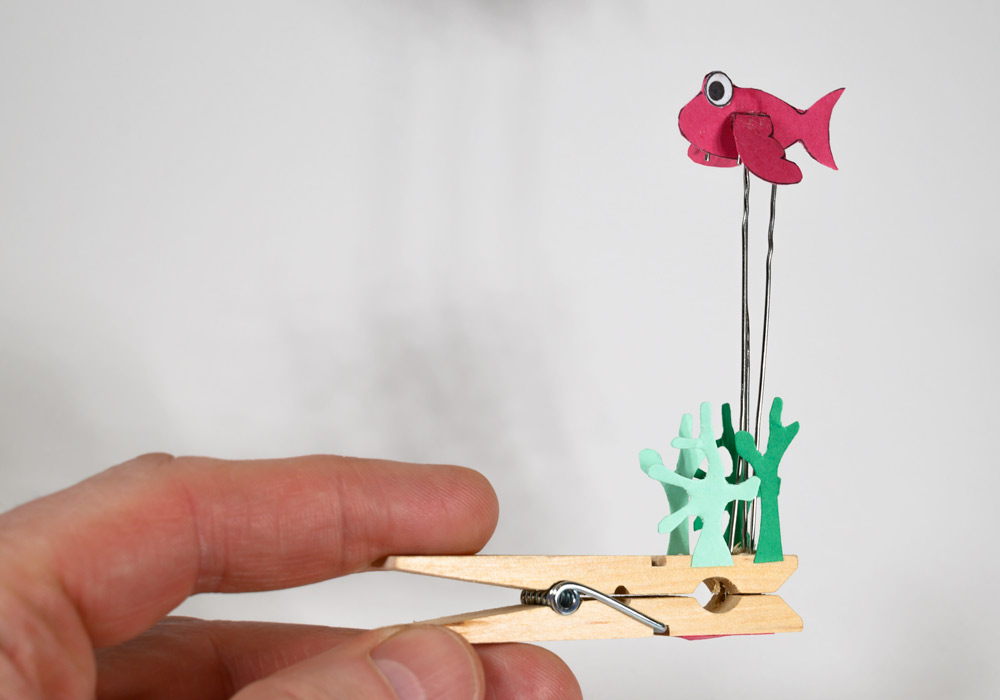 Each of the wings has a hinged wire attached to it using a paper loop.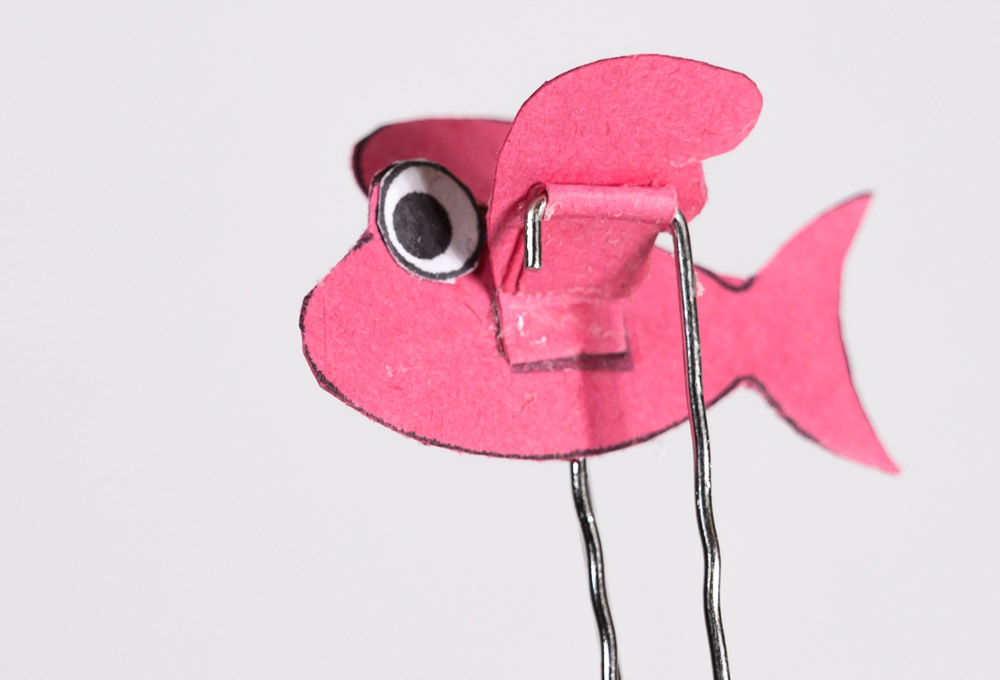 The other end of the wing wire is fixed to the top jaw by wedging them into place using the ends of a cocktail stick. The result is nicely satisfying, I'll be making it into a download shortly.