Thank you to new subscriber hhelen from the UK who has just signed up for Extra Membership Level 3. I really appreciate your support! Your Grrrobot model is all packed up and will ship out in the morning.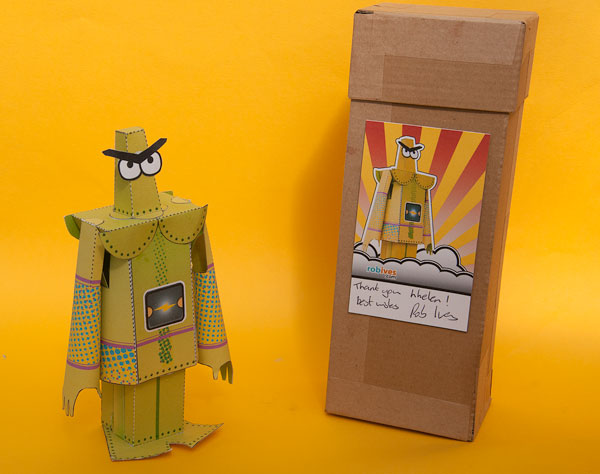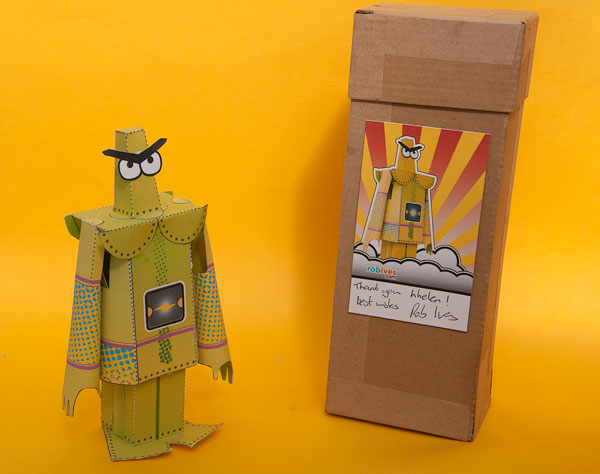 I introduced the extra level memberships so that anyone who was willing and able could contribute a little extra to maintaining the robives.com website. All members will of course receive my undying gratitude, extra members also receive a made up model of your choice just like this one which hhelen chose. With your permission I'll also send a message of thanks via the blog.
Thank you hhelen! I hope you like your Grrrobot!