I thought that the popup elephant I made the other day would make a nice Valentine project – I hope that #truelove agrees!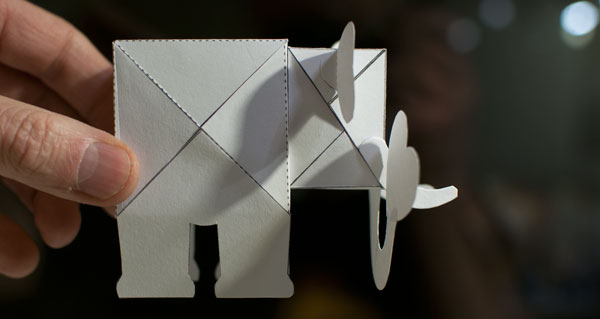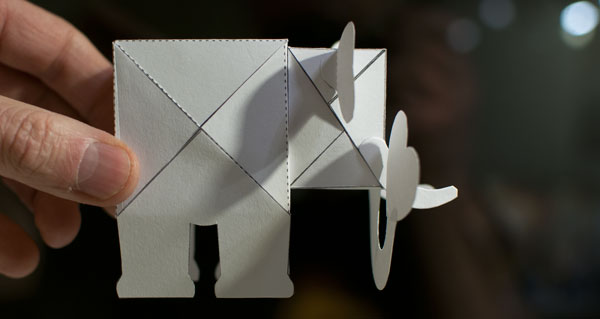 Looking at the original I thought it might be better with a head not made from a cube but slightly shortened front to back. After a little experimentation I came up with this prototype.
---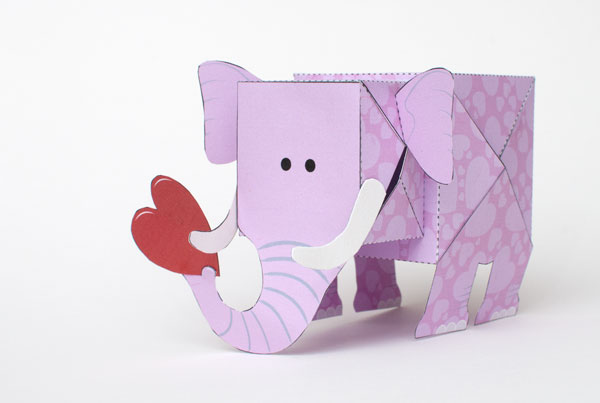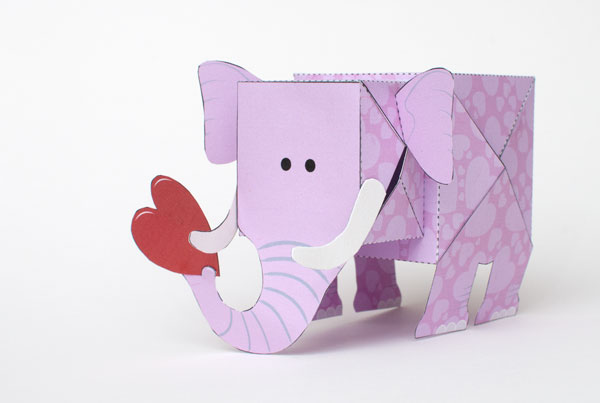 Which then developed into this project.
---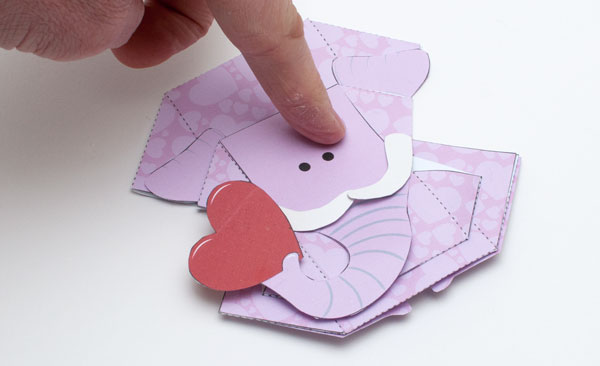 And it still squashes down nicely ready to pop up!
Do you like the bokeh in the first picture? 35mm f/1.8 lens – looking good!