Further to my previous post about Mr Cool's video. Shamelessly stealing his idea I put together a Too Much Coffee character printed at 80% full size and mounted it on a double crank box. While I was trying this out I noticed a T.Rex waiting around on my desk so I mounted her on the other double crank box that I had.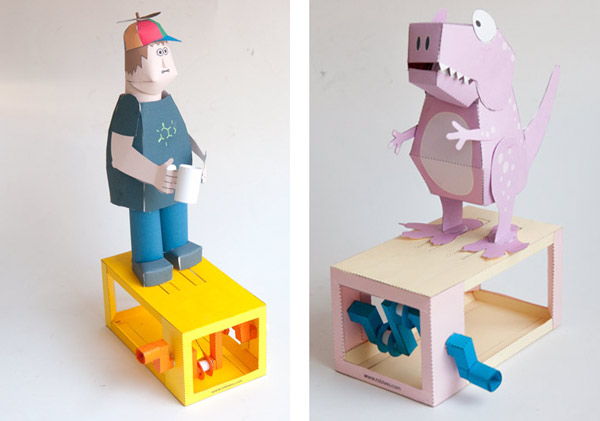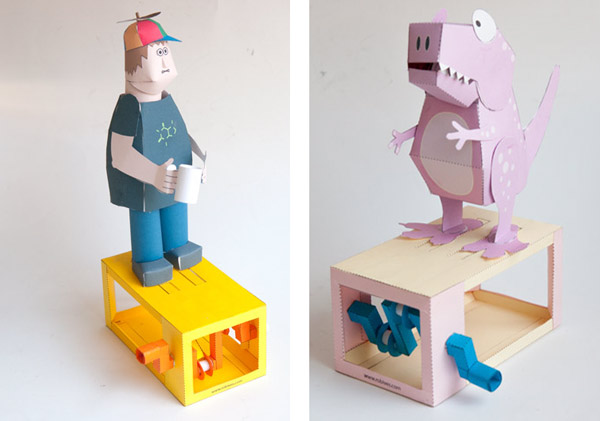 Both worked rather nicely! Even though they have a slightly shuffly gait I can certainly recommend them as projects to try! Thanks Mr Cool!
Check out both of the models on Instagram below.