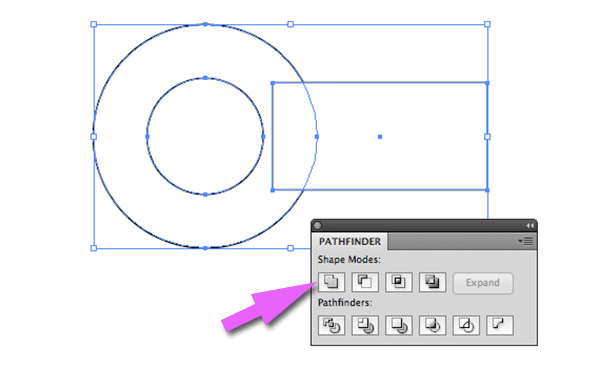 I've been working on a project using a crank and pushrod. I use a disk with a circular hole to link the crank shaft to push rod. Adding a tab helps make the join strong. It is fairly straightforward to create the shapes required in Illustrator, It just needs a circle with a circular hole and a rectangle for the tab. Select all the parts and click on the first Pathfinder button to make a single outline.
---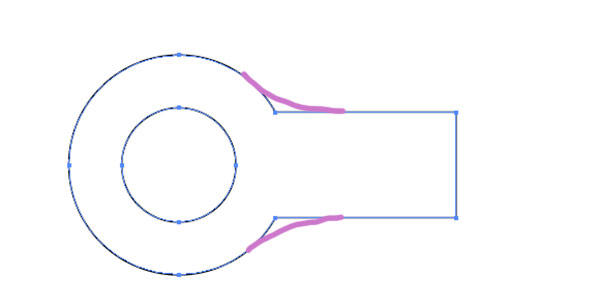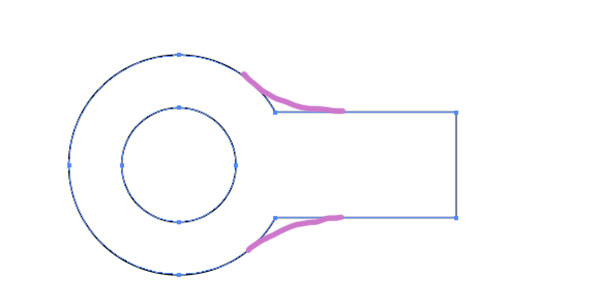 Adding these curved corners make the part stronger and easier to cut out.
---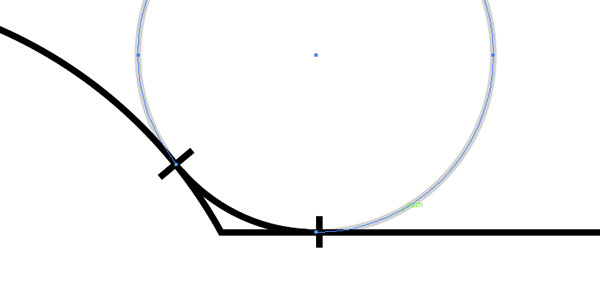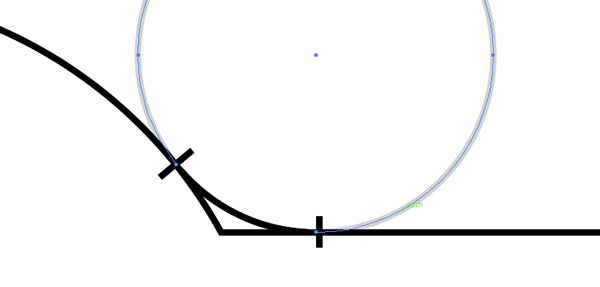 The problem being that adding a curved corner isn't as simple as is looks. You need to construct a circle. Fit it into place. Cut out the arc. Cut the…. etc etc
---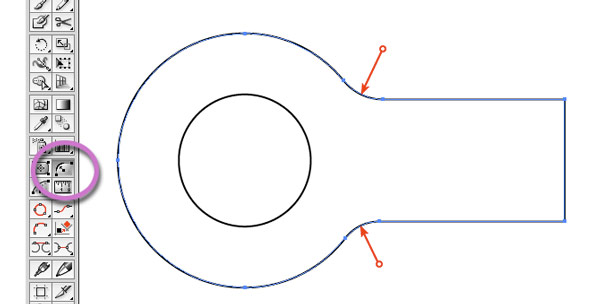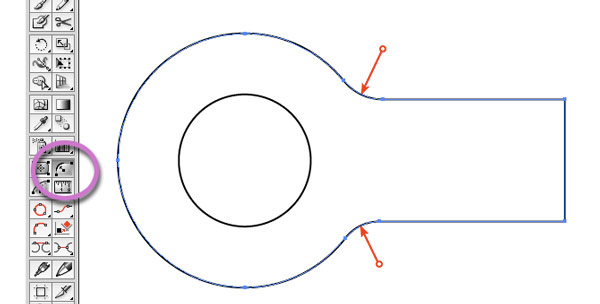 That's where VectorScribe comes in. This set of plug-ins for Illustrator is produced by Astute Graphics. It comes with a variety of tools that I've found really useful in the construction of projects. The tool I've used here is the Dynamic Corner Tool. It is really simple to use. Select the tool (circled). Click on the corner where you want to add a curve. Boom. Done. You can resize the radius of the curve by dragging the small circle at the end of the red arrows. This tool has been really, really useful. If you design paper toys, go get it.
---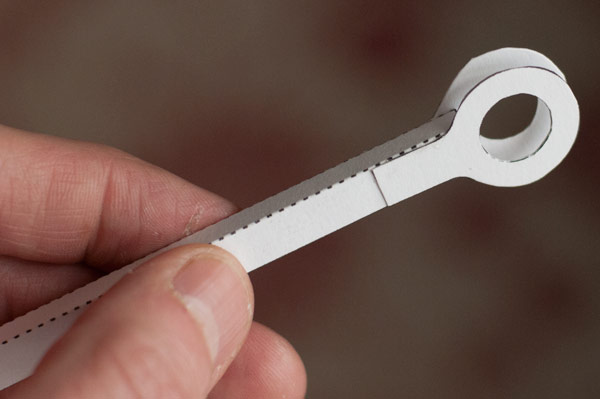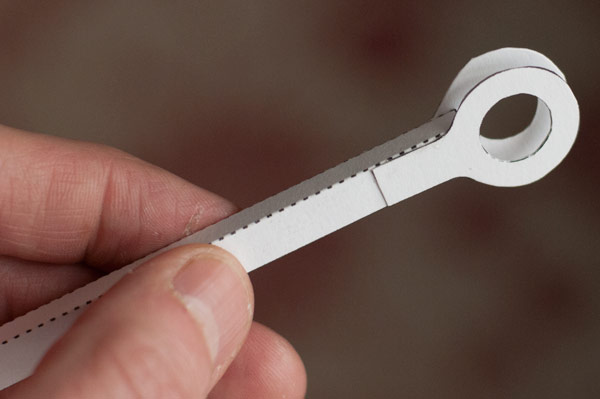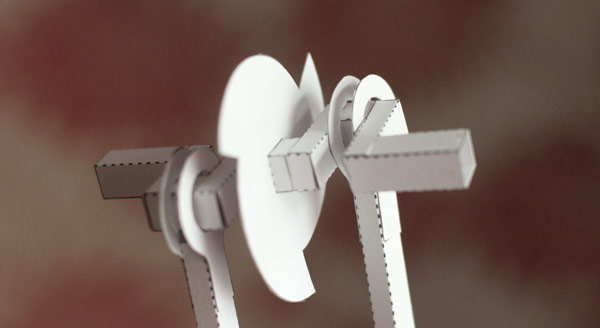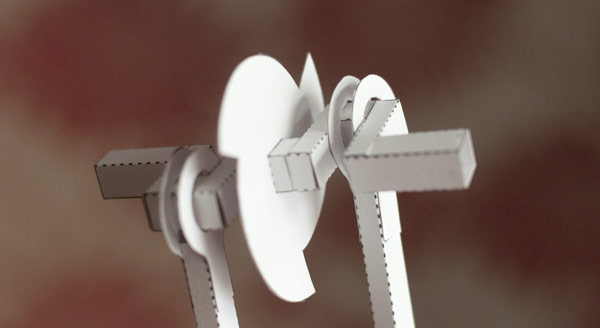 Here's the end result and a pic showing the part fitted to a crank.
---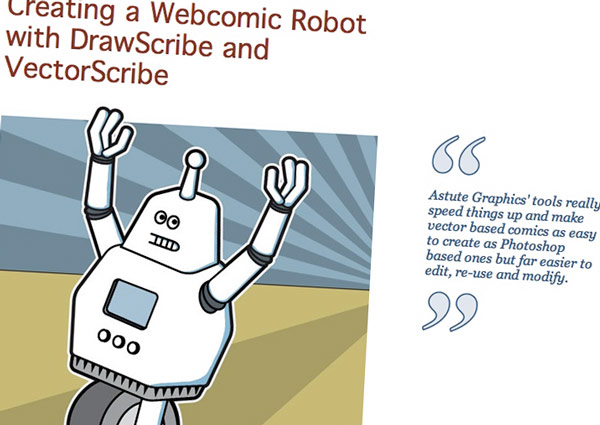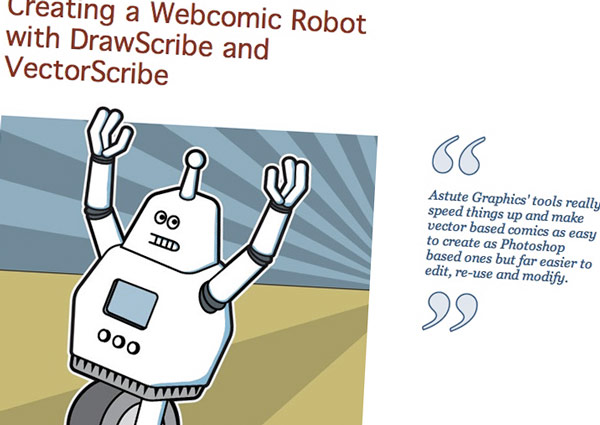 While you're at the Astute Graphics website check out my webcomic robot tutorial 🙂