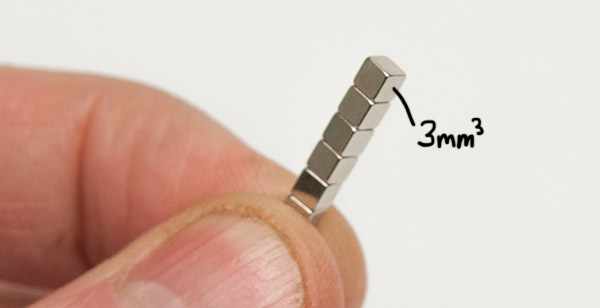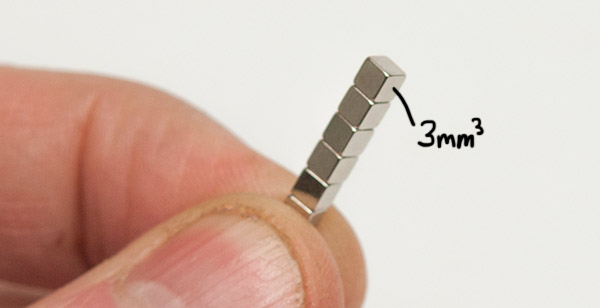 The magnets I ordered from eBay have arrived. Time to test out my revised magnetic hinge. These are super powerful neodymium magnets. Awesome!
---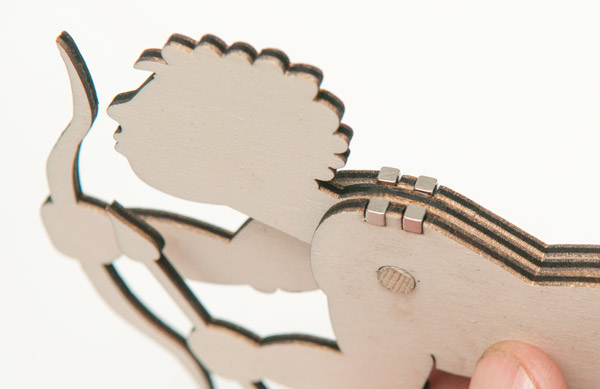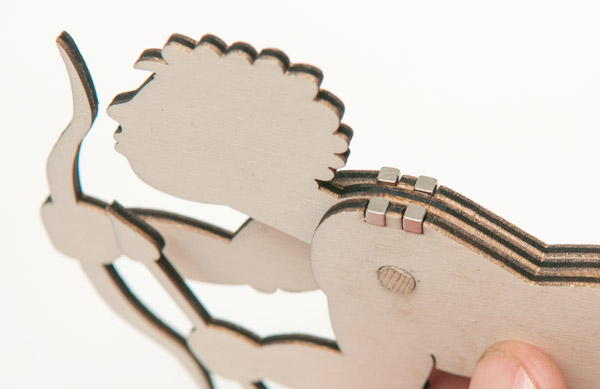 I re-cut the body with a new profile to accept the 3mm magnets. Once the body was assembled I epoxied the magnets into place. I'll probably drop the size of the hole a couple of tenths when I put together the final version for photography just so the magnets are a nice tight fit.
---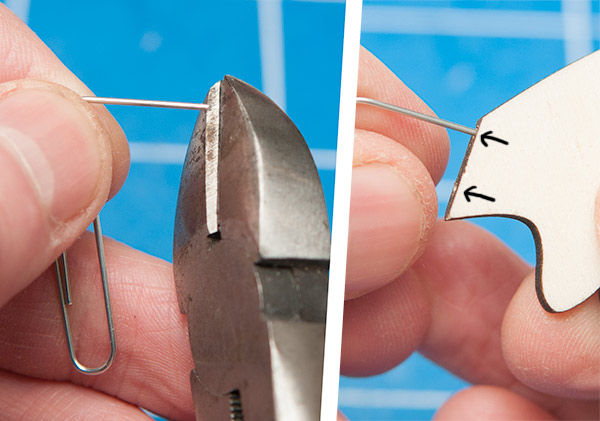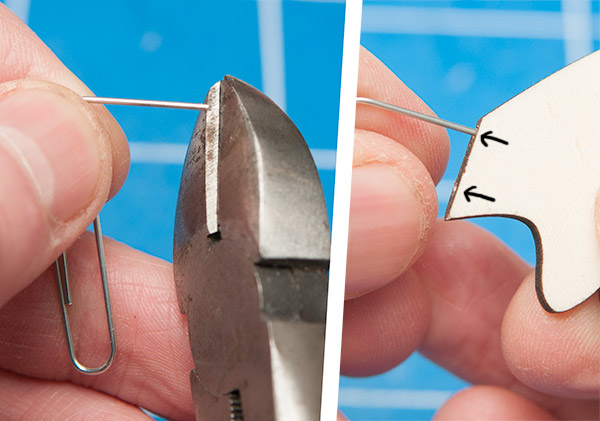 I made a little drill by snipping the end off a paper clip. The inverted 'v' of the cut makes a sharp end on the paper clip, perfect for drilling two small holes in the end of the wings.
---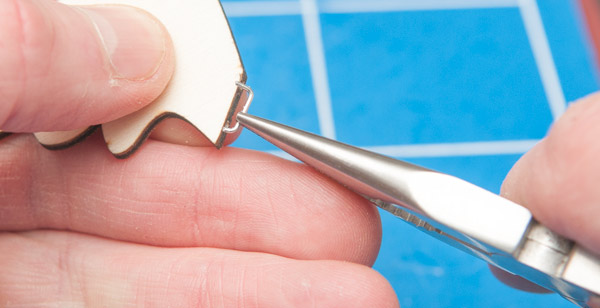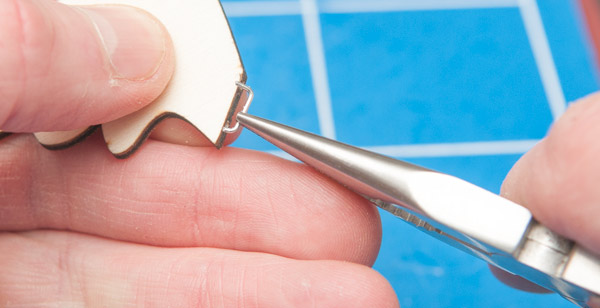 I fashioned a staple from a length of paper clip just the right size to fit in the two holes.
---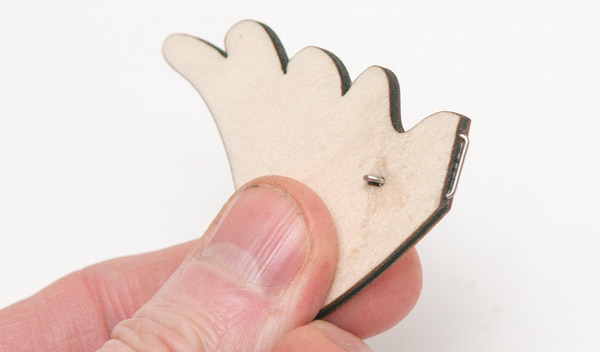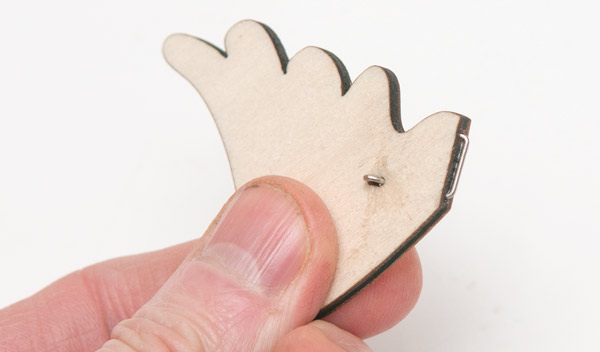 The staple and the link point glued into place.
---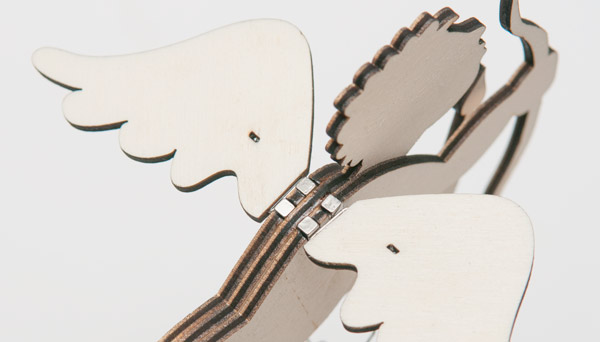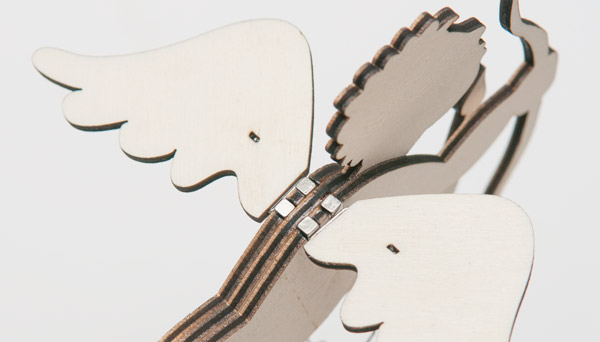 Snap! The magnets hold the wings into place nicely whilst allowing them to move freely. They look good too. Even #1Son agrees and he is a notoriously harsh critic.
---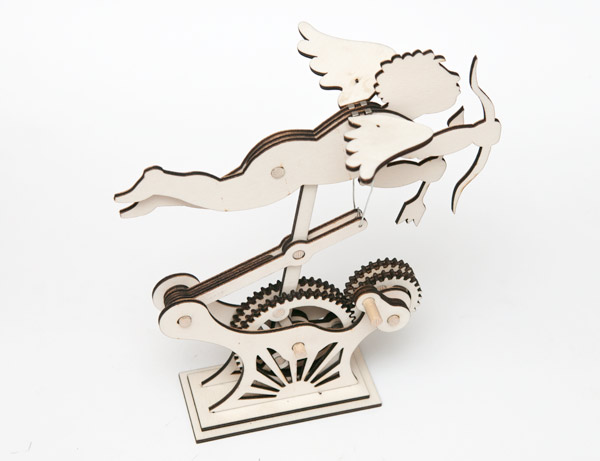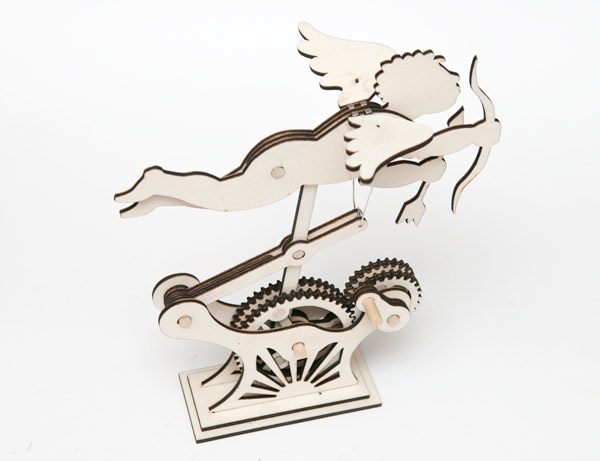 With the wings in place all is looking good. I think I'm ready to put together a version for photography.