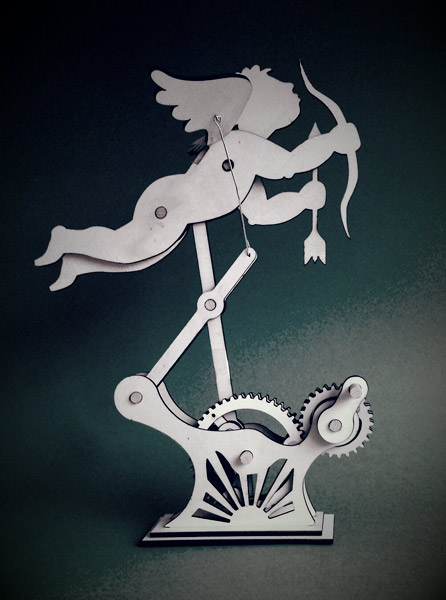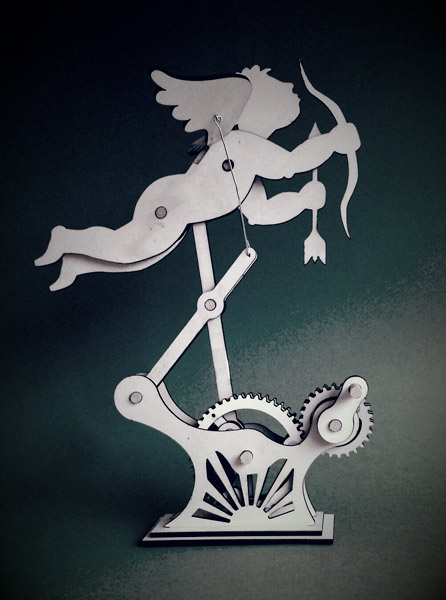 Laser Cut Cupid – almost done! It works nicely but there are a couple of small changes I still need to make. Looks good though doesn't it!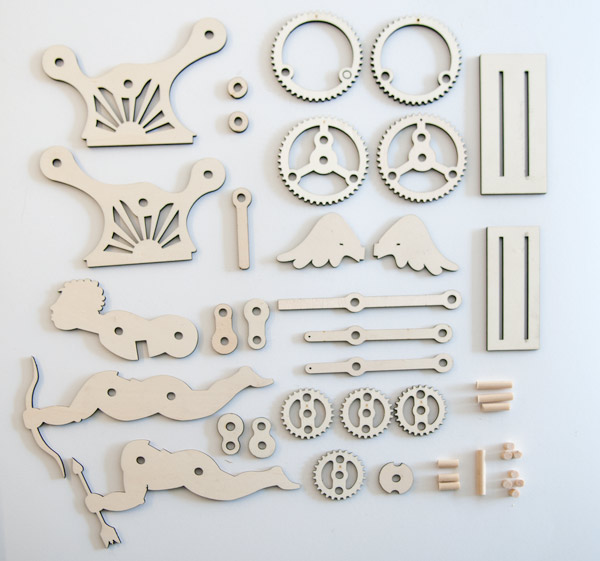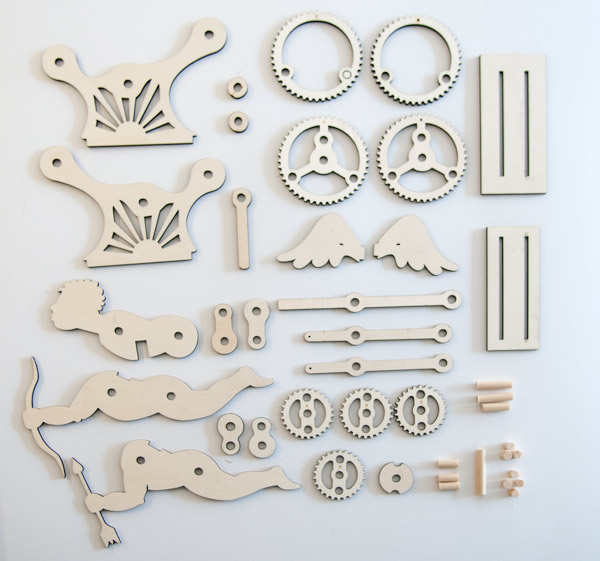 Here are the parts ready to go. I'll need to re-do this picture as I am removing the cut-out on the shoulder of the body pieces.
---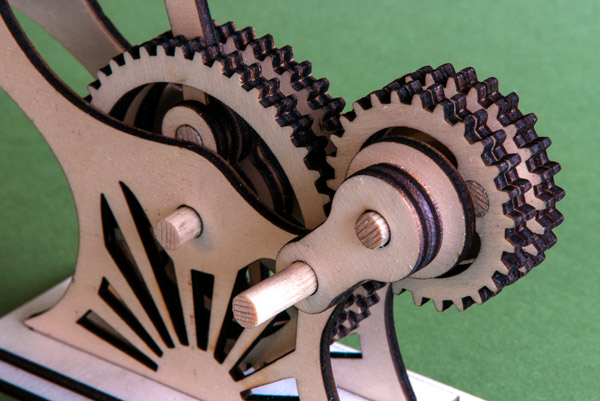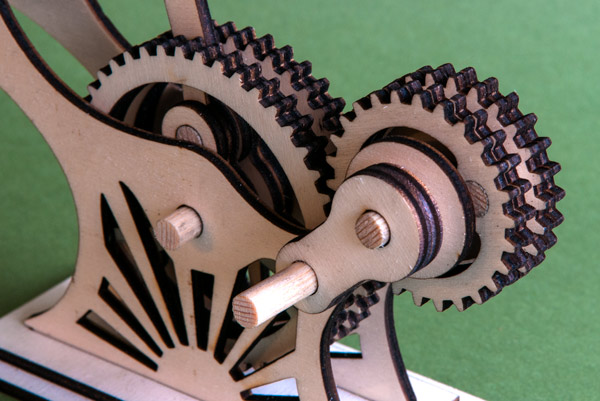 The gears run beautifully smoothly.
---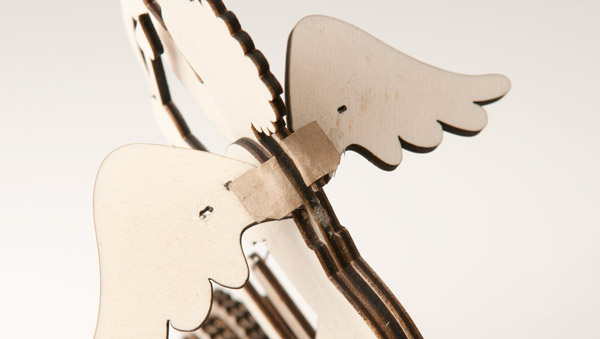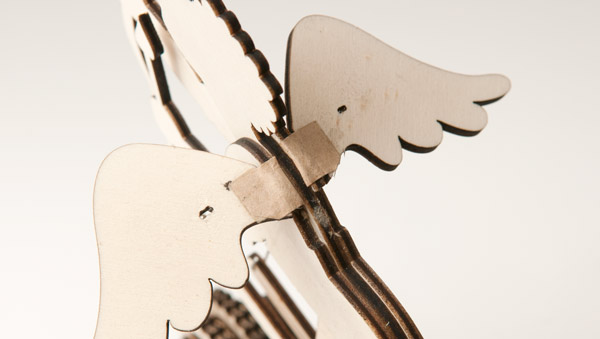 But the wing hinges spoil the model with their rather tatty look.
---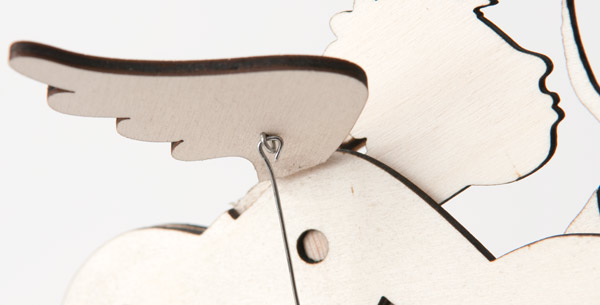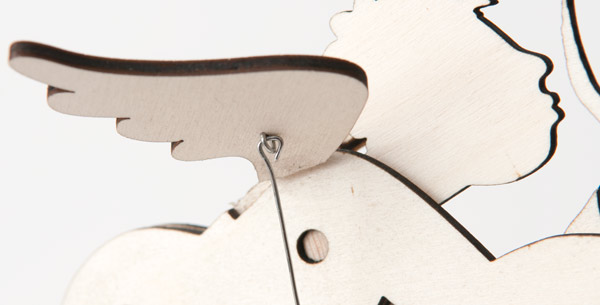 I'm planning to link the wings to the body using wire loops like the ones I've used for the push rods.