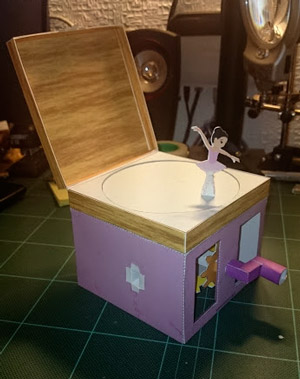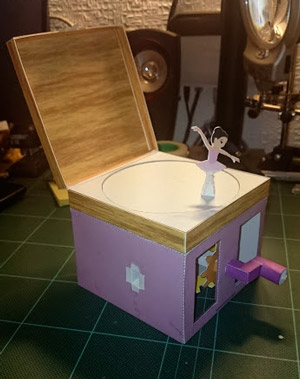 It is always a delight to receive emails from subscribers who have taken one of my designs as a starting point and made it into their own creation. So I was delighted to hear from Oliver Hallifax who sent not only an email but also pictures and a link to his YouTube video.
Oliver has taken the Mesh Gear and made it into this charming Ballerina Box.
The ballerina herself is held into position with a small magnet allowing her to fold down when the box is closed.
Oliver used the free version of Adobe Illustrator CS2 for the design and created the rather splendid wood effect in Photoshop.
Thanks for sharing Oliver, I love it!