With this sketch as a starting point, I've been experimenting with using a Geneva drive to display a six-frame animation. The animation frames are rotated around one step at a time under cover of the rotating shutter then displayed one frame at a time. I've put together this laser-cut mechanism. It's looking promising.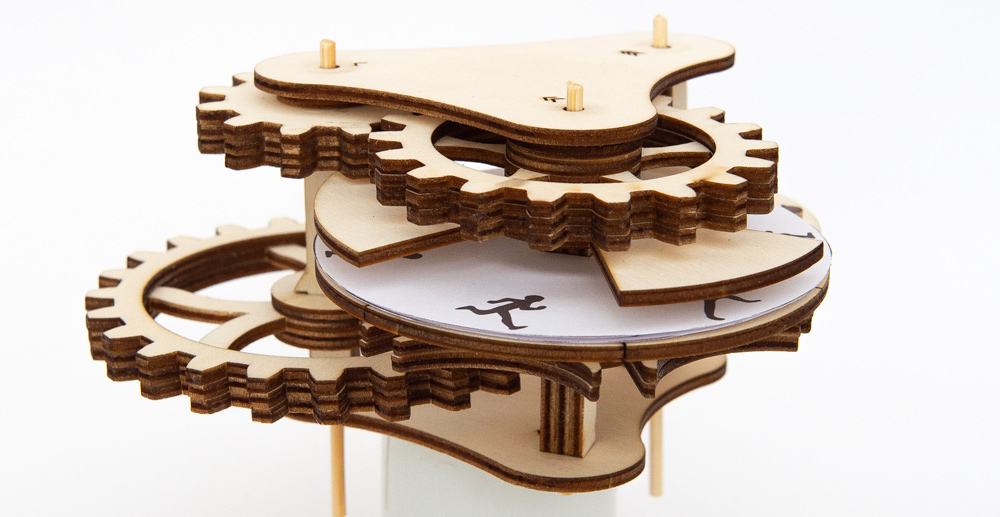 I just need to work out how to join the top and bottom plates together in an elegant fashion to keep everything lined up. At the moment I can hand turn the mechanism and see that it is working correctly, once the frame is more rigid I'll be able to crank it up to speed to see the animation effect. I hope!
There are three main parts… The Geneva drive pin, connected to a twelve tooth wheel.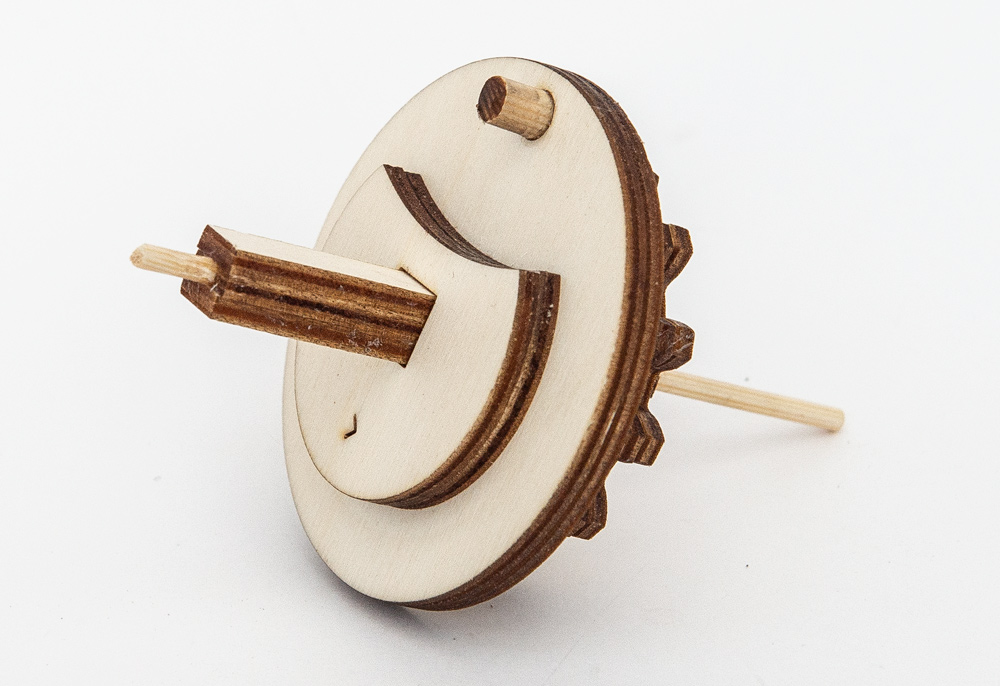 The link gear with a twelve and twenty-four tooth gear. This is used to transmit motion from the pin drive to the shutter wheel.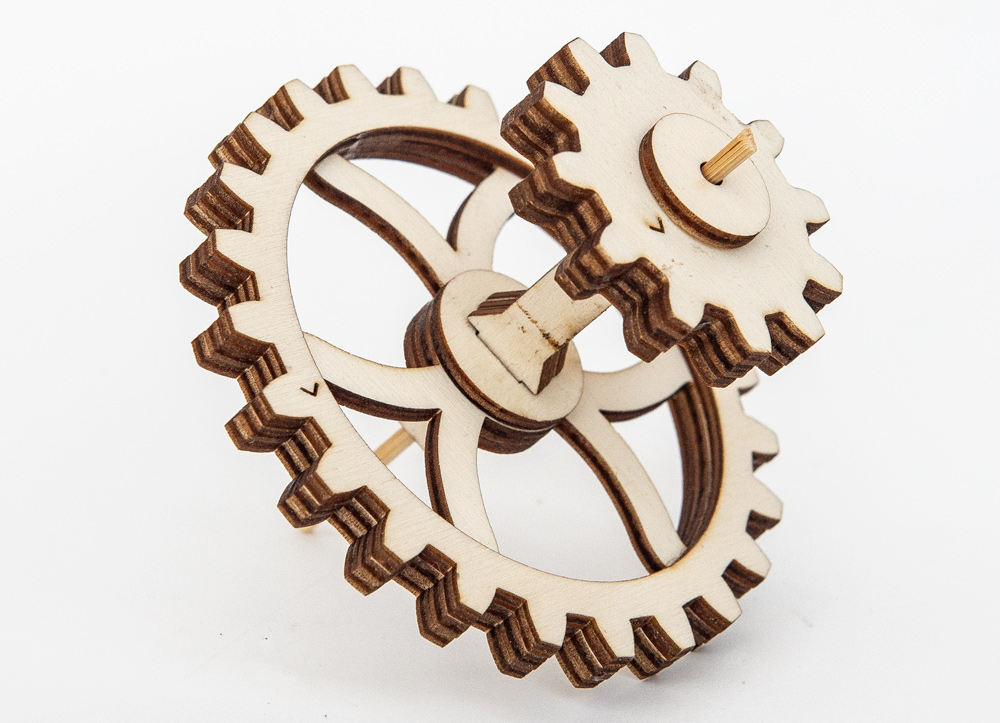 The last main part is a compound part, comprising the Geneva star and above that, rotating freely, the three vaned shutter.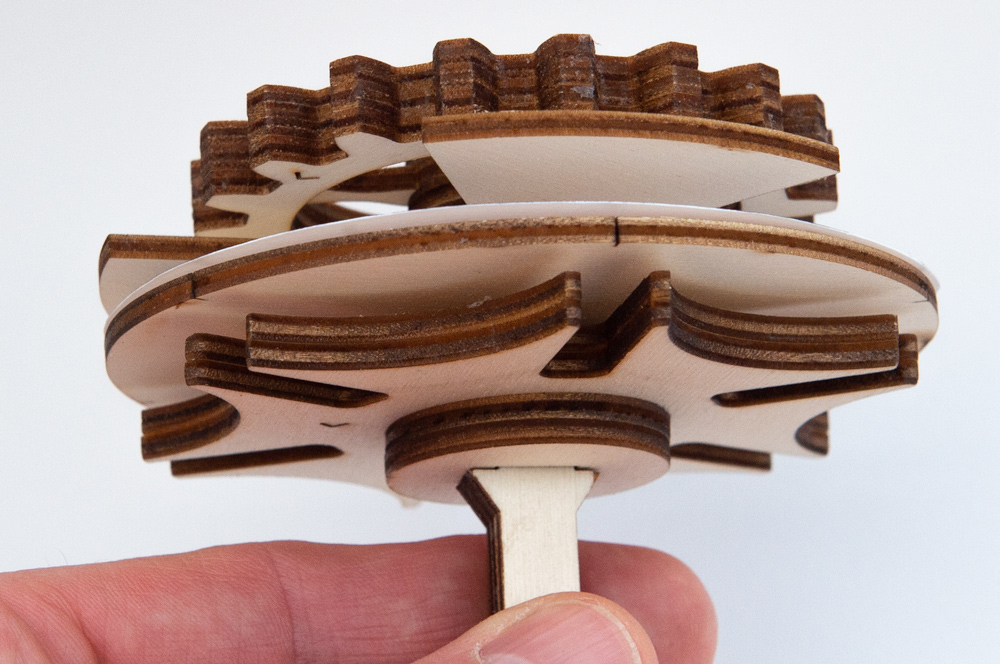 Here's the shutter/Geneva part in pieces.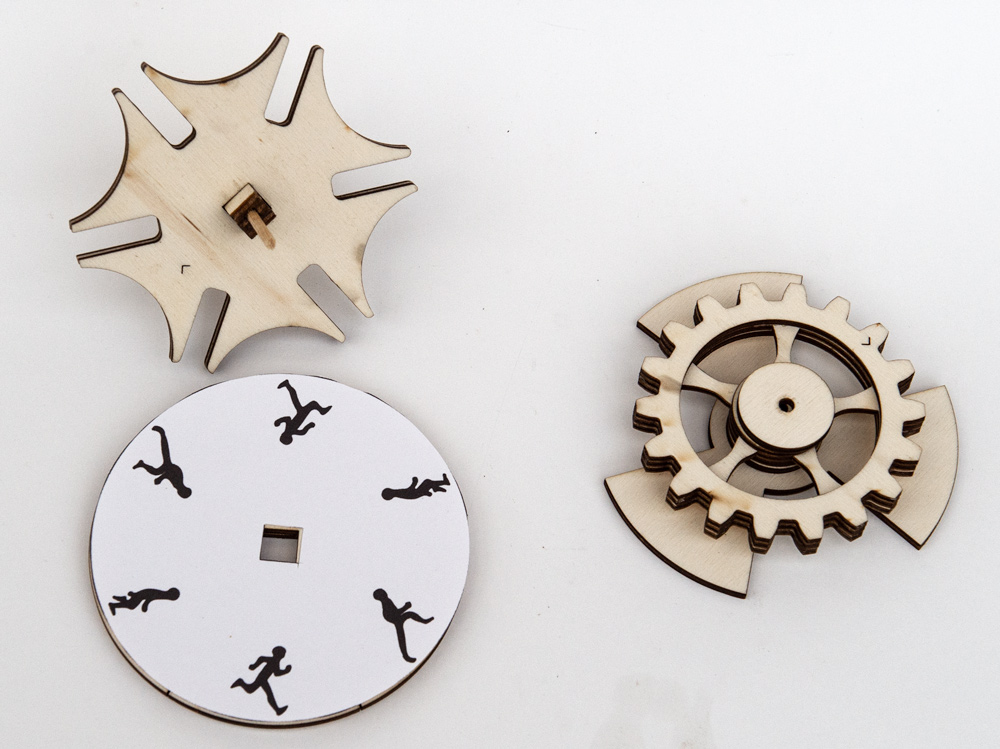 Everything fits together between the top and bottom plate. Next step, connect the plates together properly.