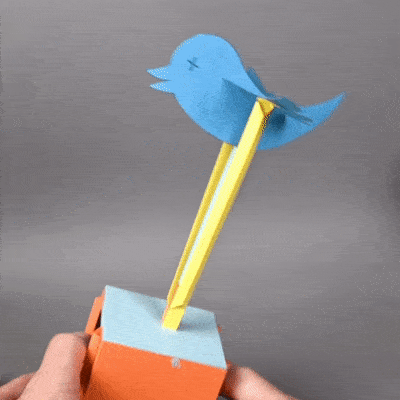 Push rod whistle, an Essential Mechanism to download and make. Push down the bellows and the whistle sounds as the push rod moves. Attach your own paper character to make your project unique or use the included twitter bird.
Members can download the project for free by adding to the cart and checking out. Thanks for your support! Non-members can join in the fun for £2.50 or equivalent.
The project download includes all the parts ready to print out and fully illustrated instructions.