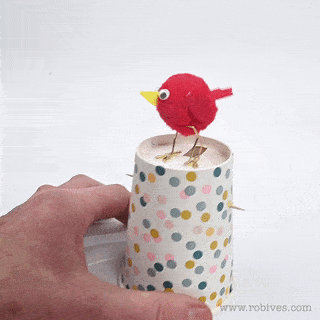 Pom Pom Bird! A STEAM Junk project for you to make!
Move the paper cup to activate the pendulum and bring the bird to life!
Members can download the fully illustrated instructions for free by adding to the cart and checking out. Non-members can join in the fun for £2.50 or equivalent or why not become a member to download this and all the other projects on the site for free!