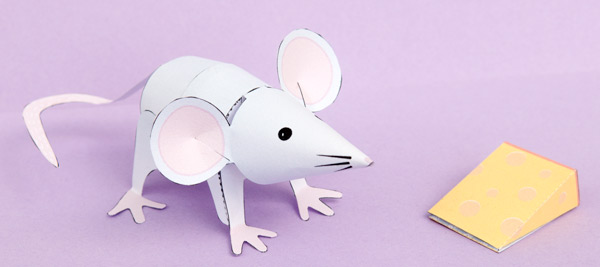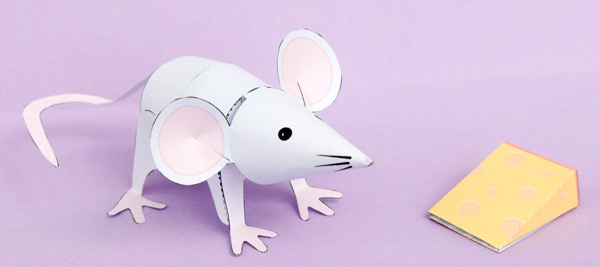 This fun paper mouse project comes complete with its own piece of cheese to cut out and make! Members can download the parts for free at the link, thanks for signing up! Non-members can download the parts file for £2.50.
Print out the single sheet of card onto thin card. 230 micron /67lb is just right.
Score along the dotted lines then carefully cut out the parts.
---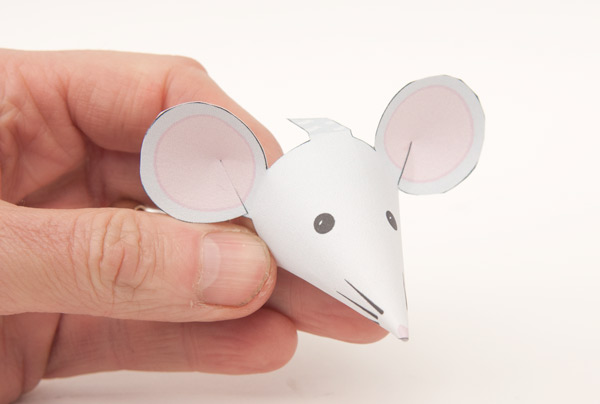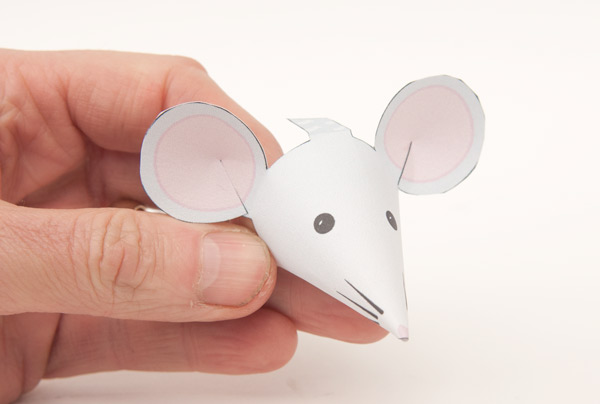 Curve round and glue down the two ears then roll the head into a cone and glue it down.
---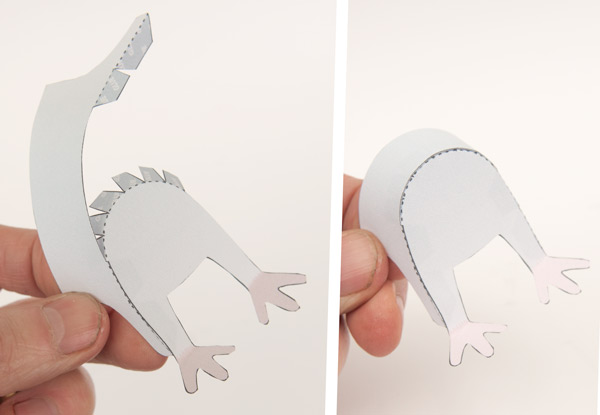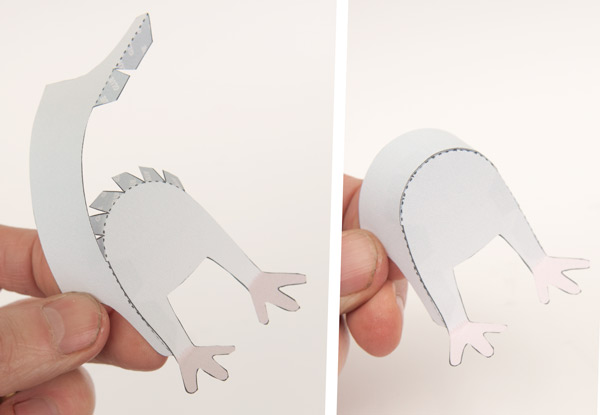 Glue the two front parts of the body together starting from one end and working your way round.
---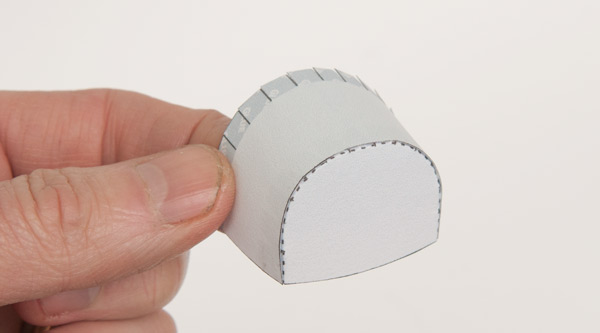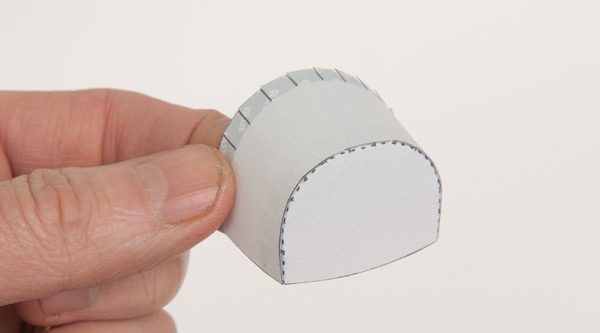 Glue the two parts of the rear body together.
---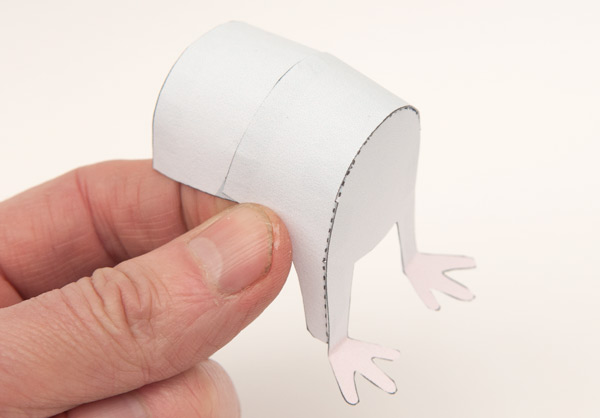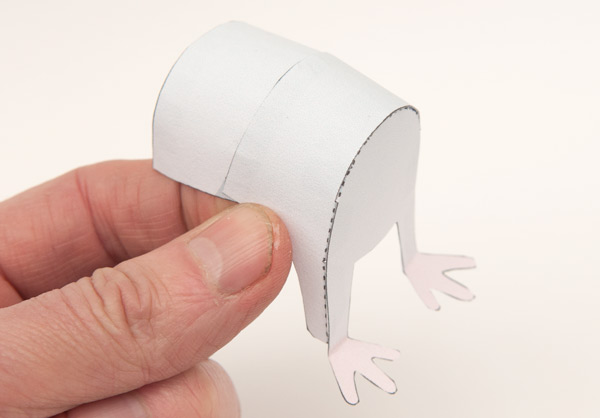 Glue the front and rear of the body together carefully lining up the edge of the front with the edge of the grey area to make a slightly arched body.
---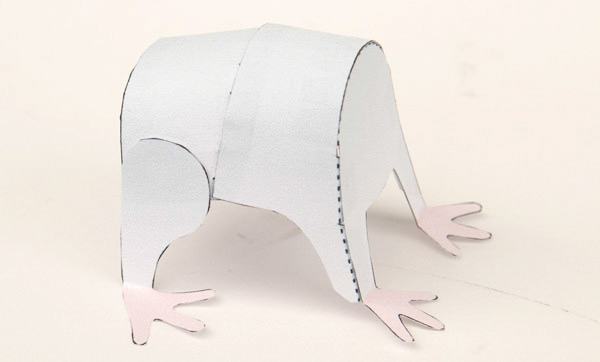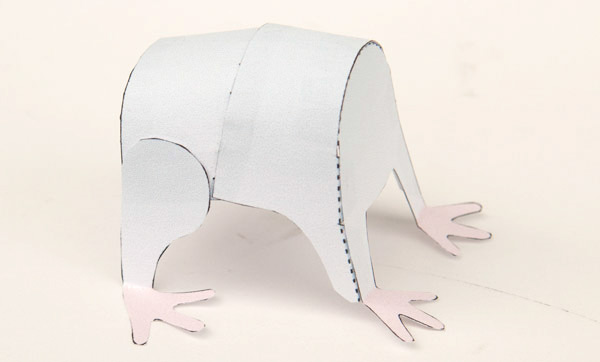 Glue the rear legs into place. Use the picture as a guide to placement.
---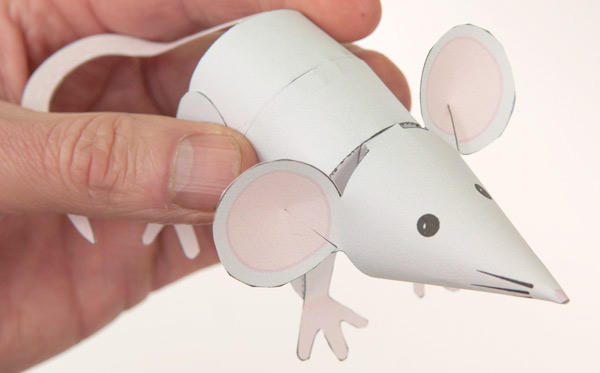 Finish off the mouse by gluing the completed head and the tail in the appropriate places on the body.
Warning! Some people find mice terrifying. Be careful where you leave your paper mouse.