This is the motor I'm using to power a few on the models that will be in the Beneath the Beacon show in Penrith, Cumbria. I'm making the plans for the stand available for free, I hope they will be useful!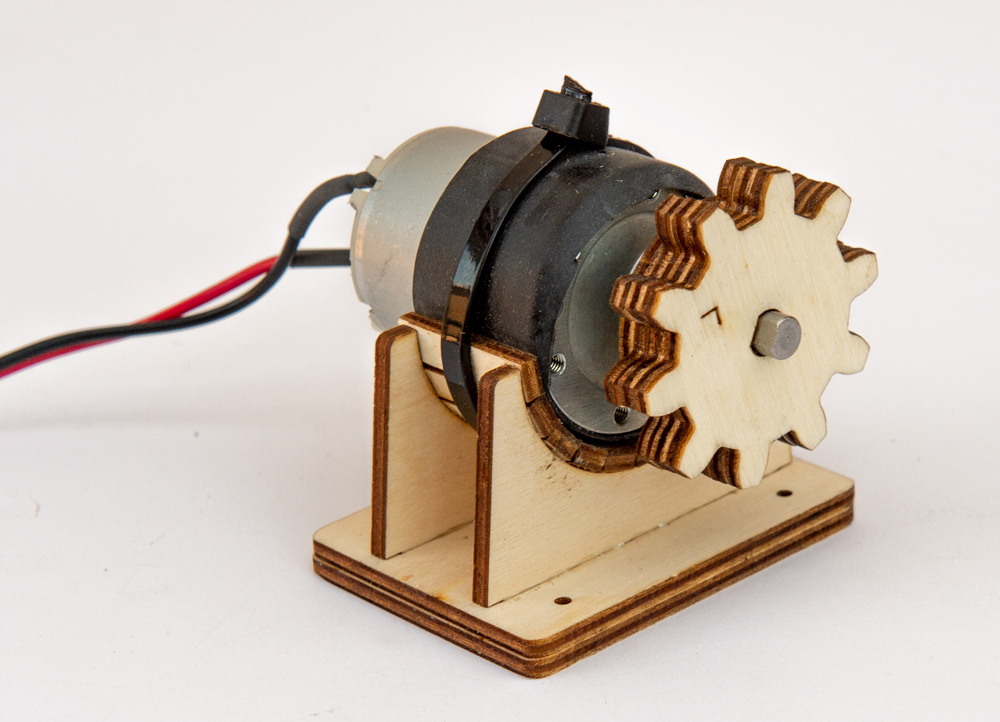 The Gear has 11 teeth with a 12mm pitch, the outline for the gear is designed using the www.woodgers.ca Gear Generator software which is available for a small fee here.  The downloadable file includes a pdf and a dxf version of the parts outlines. You'll need access to a laser cutter, these can often be found in Hackspaces and FabLabs. Search online for one near you. I cut the parts from 3mm birch plywood.
I purchased the motor from eBay by searching for 12v 60rpm motor. Look for a motor with a 37mm body. Here's an example…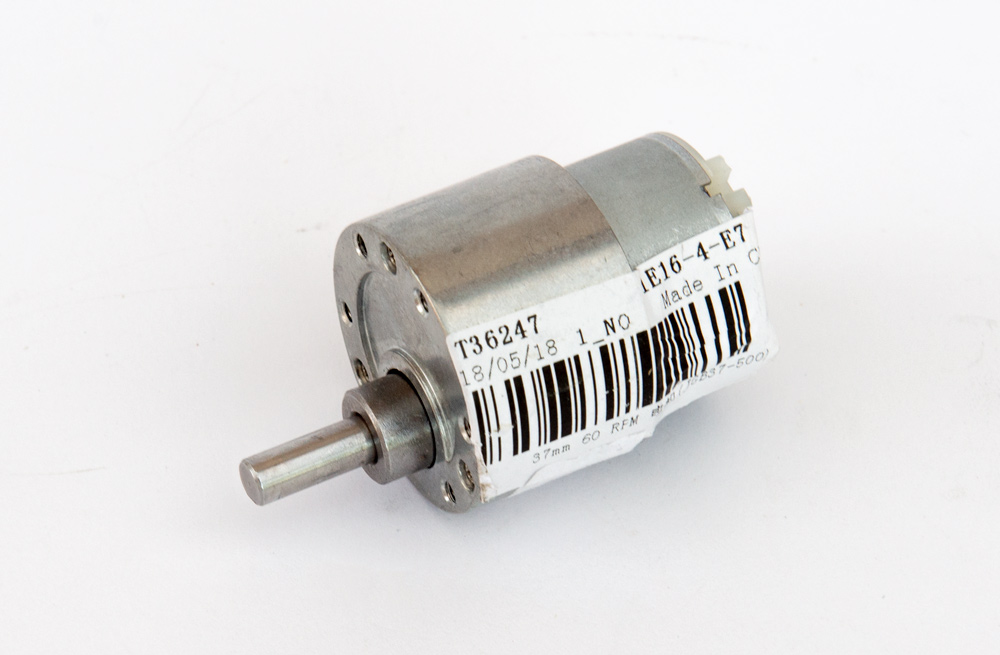 You will also need:
Cable Ties,
Cycle Inner Tube,
Wire,
Heat shrink tubing.
Check out the YouTube video for instructions for Construction.