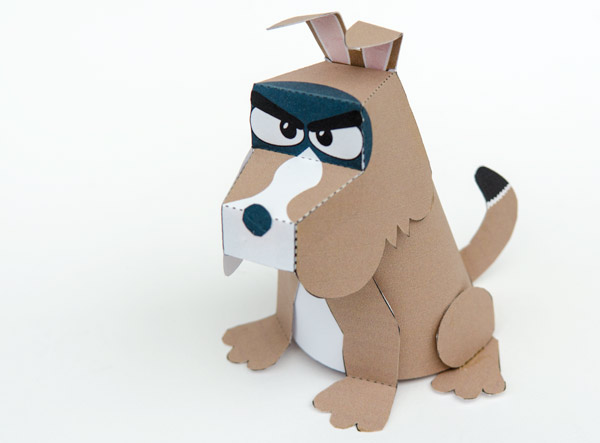 Download this fearsome(!) Guard Dog from the link and make either this coloured version or print the uncoloured version onto patterned paper to make your own individual style. This version of the Guard Dog is a static paper toy, look out for future articles where I'll be showing you how to add movement to him to bring him to life.
Paid members can download the parts sheet for free, thanks for signing up! Non members can join in for the small fee of £2.50ukp
---

Print out the single sheet of parts onto a piece of thin card. (230micron /67lb is ideal) Score along all the dotted and dashed lines before carefully cutting out all the parts.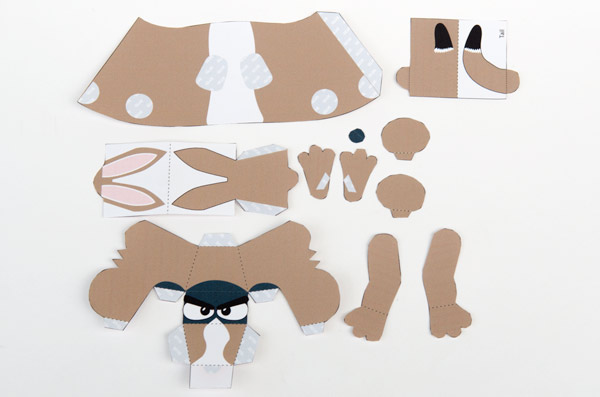 All the parts cut out and ready for assembly.
---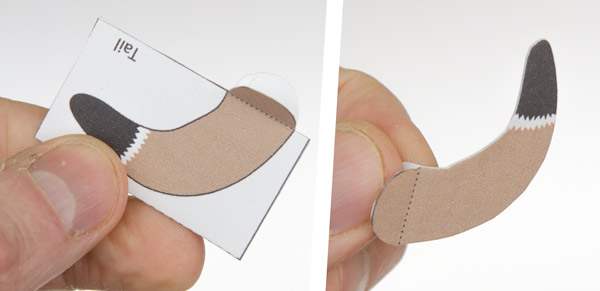 Fold over the tail and glue it down making double thickness card. Don't glue the two tabs together. Once the glue is dry carefully cut out the part.
---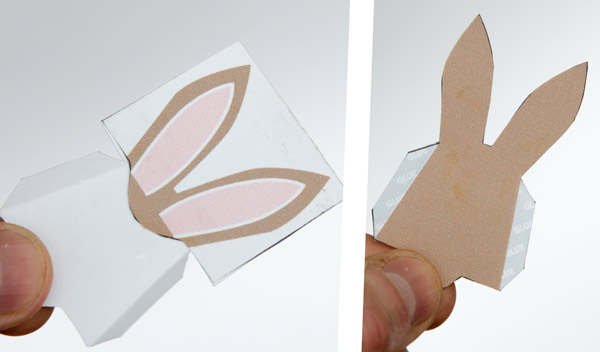 Fold the top of the ears over to make double thickness card then carefully cut them out.
---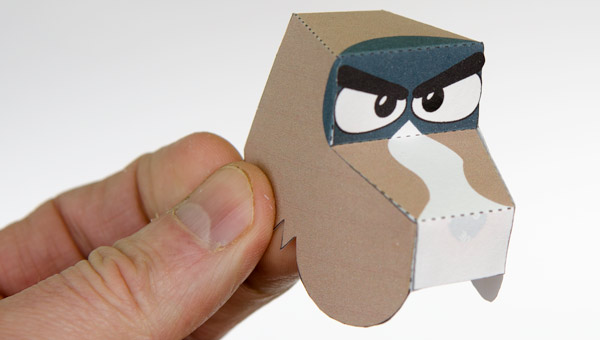 Fold up the head and glue it together as shown.
---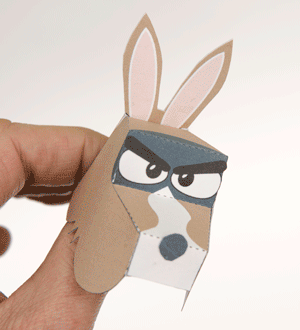 Glue the completed ears to the back of the head. Fold down the ears at roughly half their height as shown in the animation.
---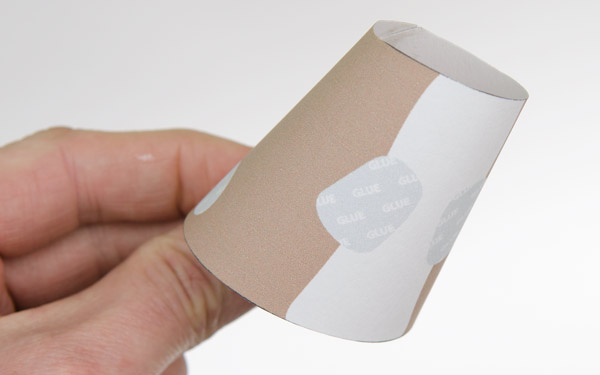 Roll round and glue together the body.
---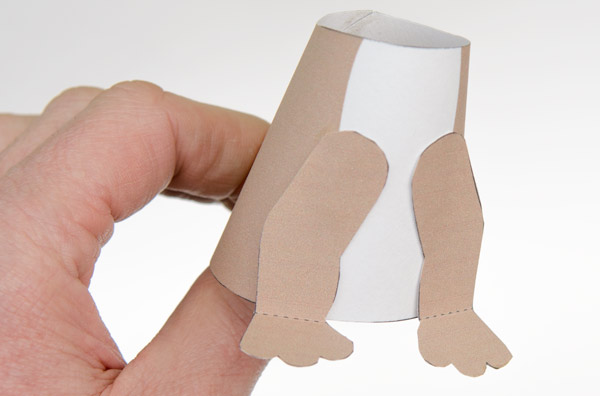 Glue the front legs in place on the front of the body using the grey areas.
---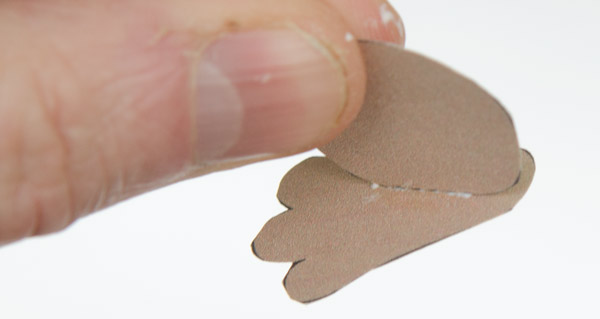 Glue the back feet and legs together.
---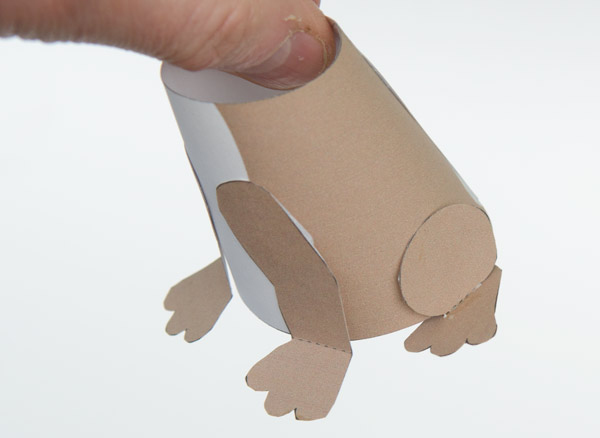 Glue the back legs to the body.
---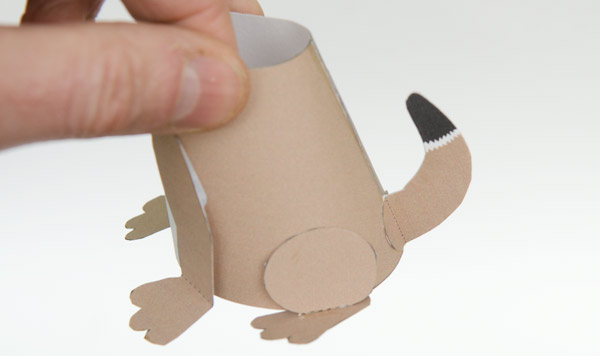 Glue the tail to the marked area.
---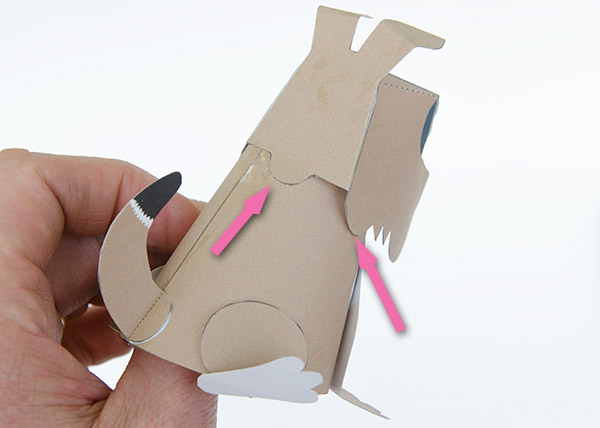 Glue the head to the body. Where you place the head is a matter for personal preference. I moved it slightly off-centre with the head cocked slightly. Glue the semi-circular tab at the back of the head to the body and at least one of the sides of the head.
---
The finsished guard dog as well as a mono version printed onto heart-patterned paper.