In the previous blog post Michael42er used a flexible drive shaft to link models together. Inspired by his work I have put together a file of parts for you to try making your own flexible drive shafts. If you are a member you can download the parts file at the link.
Most of the project on this site use either an 8mm or a 10mm dirve shaft. I've put together parts for both. The ones in the illustrations below are for 8mm drive shafts.
Print out the sheet onto a sheet of thin card. (230 micron/67lb) Score along the dotted lines then carefully cut out the parts.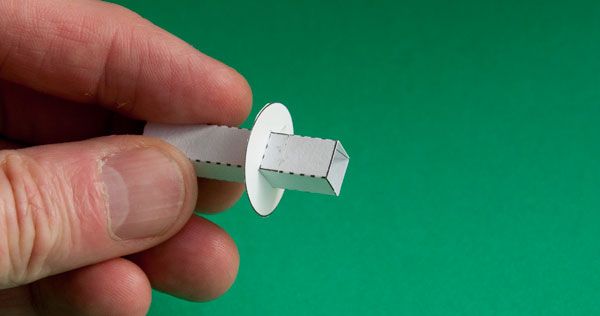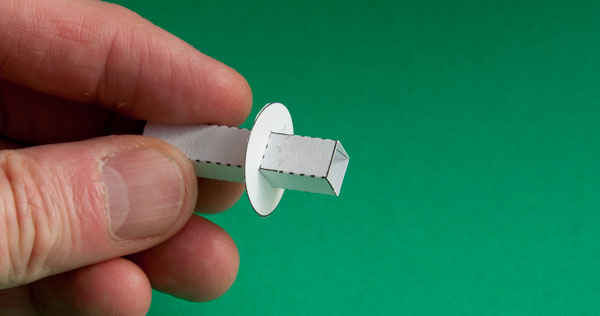 Make up a tube and add a washer around a third of the way down its length.
---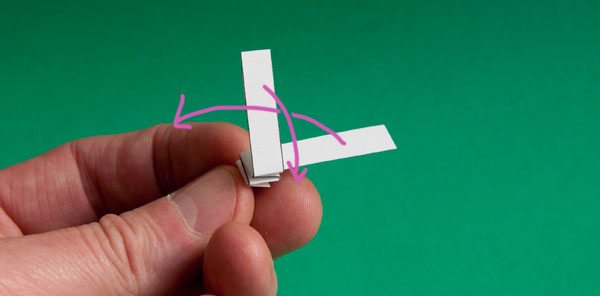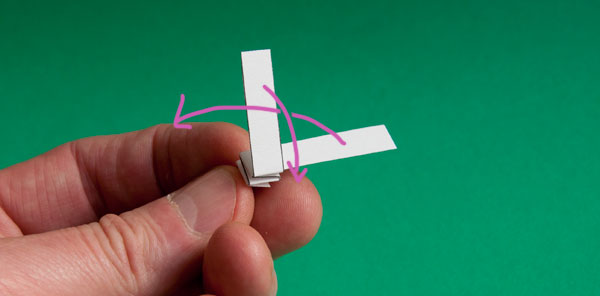 Plait the two card strips back and forth.
---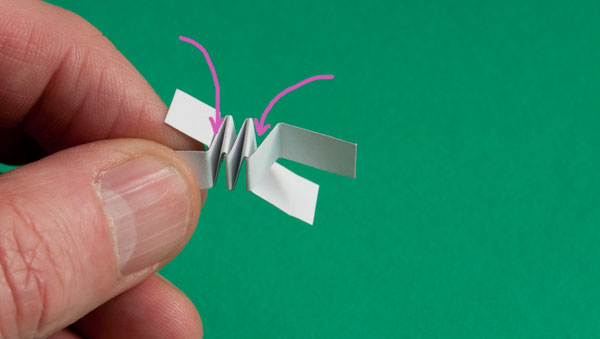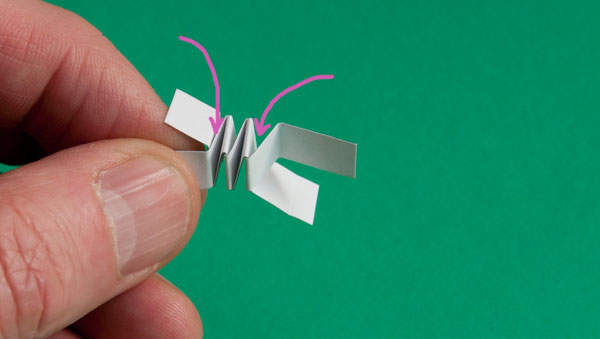 Once the spring part is made, add a blob of glue in the arrowed areas to stop it unravelling.
---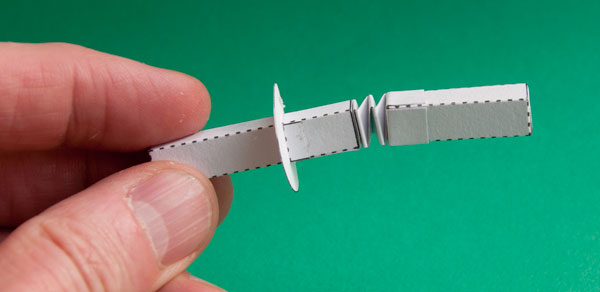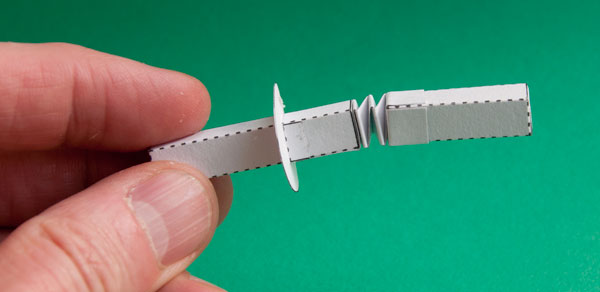 Glue one end of the zig zag spring to the shaft. Make up the shorter shaft and glue it to the other end.
---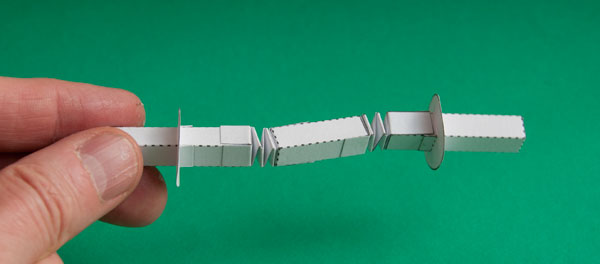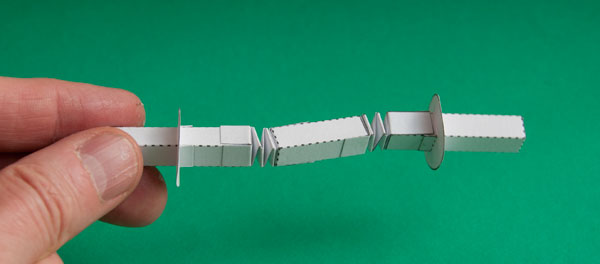 Repeat the process with a second spring and shaft. Having a double joint like this lets you join together  two models with drive shafts at different heights.
---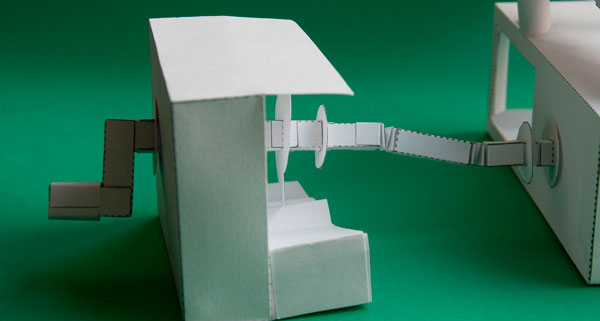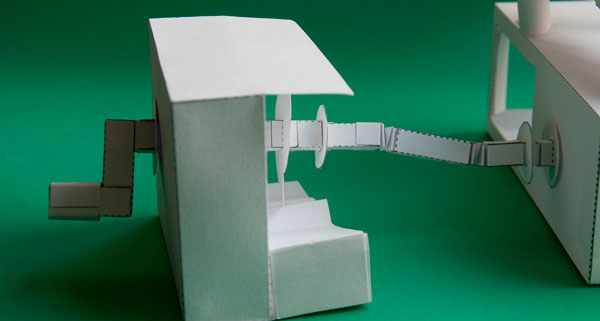 Use the flexible shaft to join two model together!
As well as the 8mm shaft shown here and the 10mm shaft there is also a pair of tapered pieces to fold up into a spring so that you can make a joint which reduces in size from one to the other.
---
Here's how Michael42er did it!