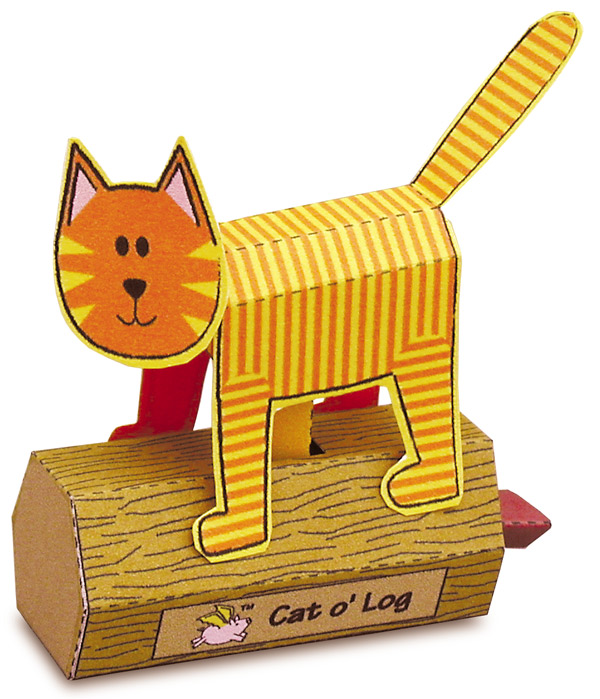 In the early days of Flying Pig I printed an annual cataologue of all the model from the site. One year, as an added value item in the catalogue, I added this Cat o' Log cat on the last page for people to cut out and make.
Today I received an email from subscriber Carolyn asking about the availability of the Cat o' Log model. I had forgotten all about it but a little searching through my Hard Disks and I turned up the file and couple of images.
I'm pleased to be able to share the file here on the website for everyone to download and make.
The file comes with both parts and instructions on a single sheet, the second page of the file is to be printed on the back, flip the sheet over and return in to the printer before printing out page two.
Thanks for the reminder Carolyn, have fun!