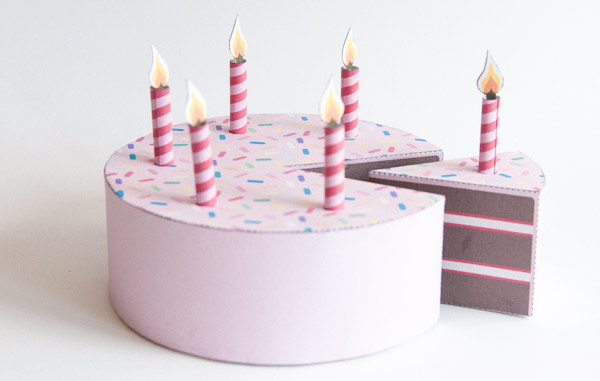 Originally made for #1daughter's 21st birthday, this papercraft birthday cake is free for everyone to download and make!

Download the parts at the link. Print out the three sheet onto thin card (230gsm / 67lb) Score along all the dotted and dashed lines cut out the holes then carefully cut out the parts.
---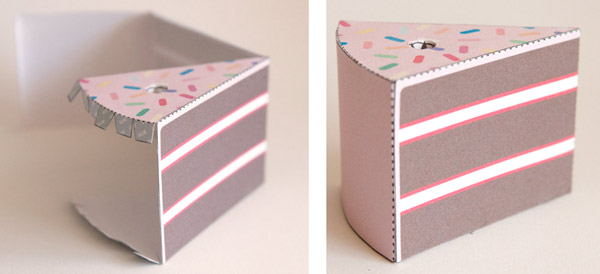 Glue the three pieces of the cake slice together then fold it up and glue it to make a slice.
---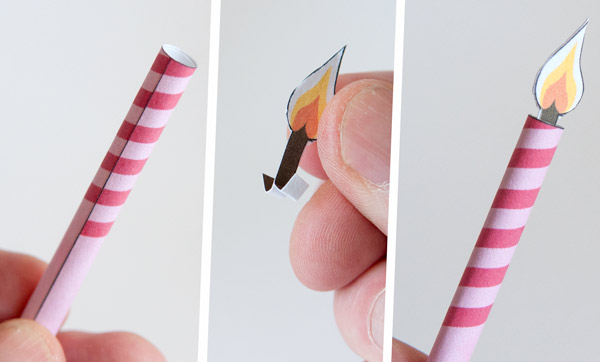 Roll round the candle body into a tight tube gluing it down so that the stripes on the candle line up making a spiral pattern.
Fold over the flame parts and glue them down to make double thickness card. Leave the ends unglued. Fold up the ends of the wick as shown in the centre image.
Fit the flame into the candle tube.
---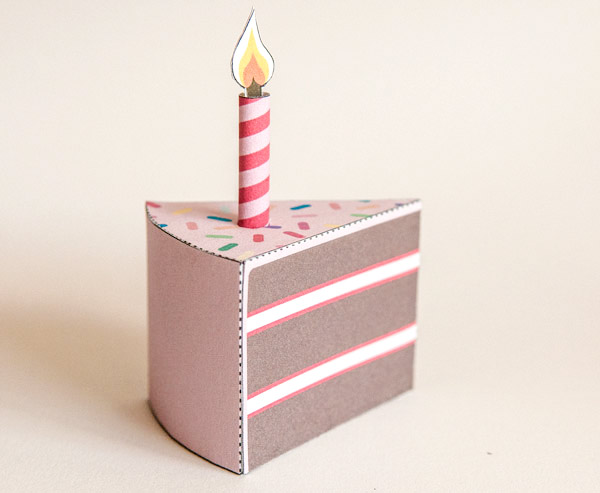 Thread the candle down into the cake so that the end of the candle touches the inside bottom of the cake slice.
---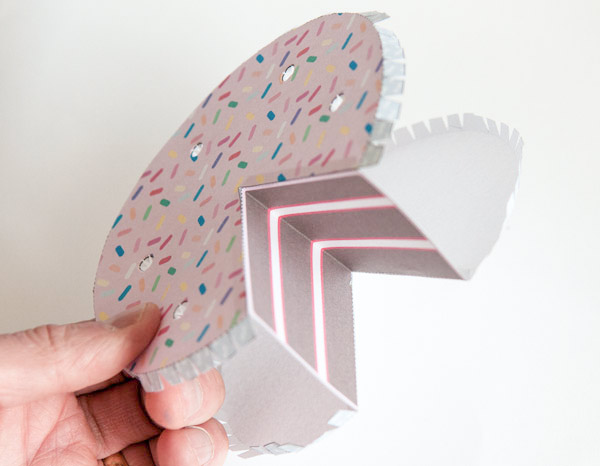 Join the cake top and bottom using the wedge piece.
---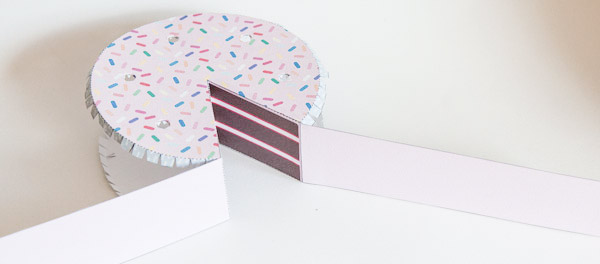 Glue the two side strips to the ends of the wedge.
---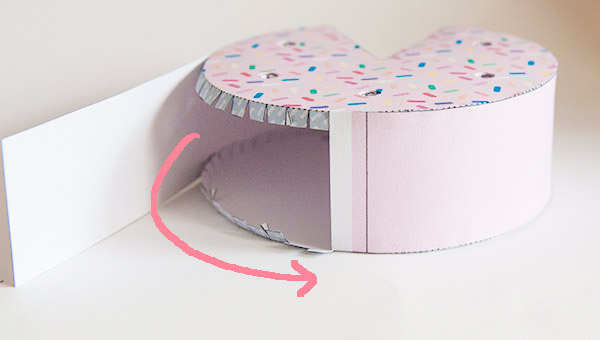 Glue the edge strips down to the tabs. Work your way round slowly gluing two or three tabs at a time. Make sure your cake stays straight and un-twisted as you do so.
---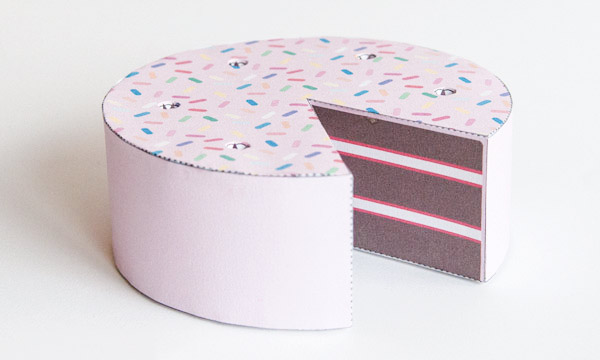 The completed cake body should sit nice and flat on the table.
---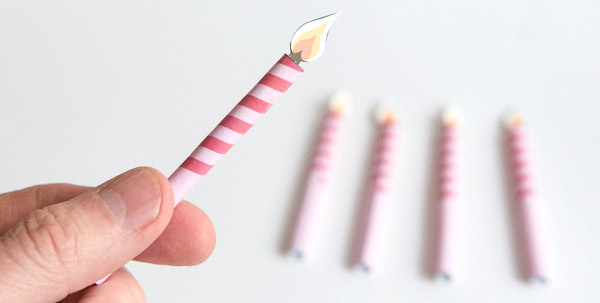 Assemble the remaining five candles…
---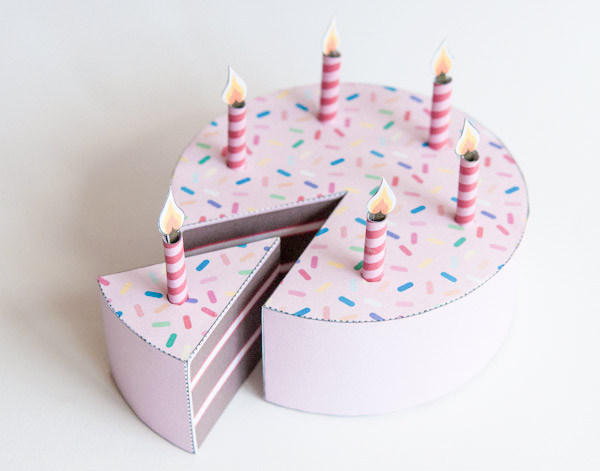 …and fit them into the cake.
And there it is, a delicious no-calories birthday cake.
Happy Birthday Martha! Your cake is on its way. You'll just need to unpack it and fit the candles. X
Also, by happy coincidence, Happy Birthday to good friend of the website, Smelter!