Postcard – Dog Ate My Homework
Add to Cart £2.50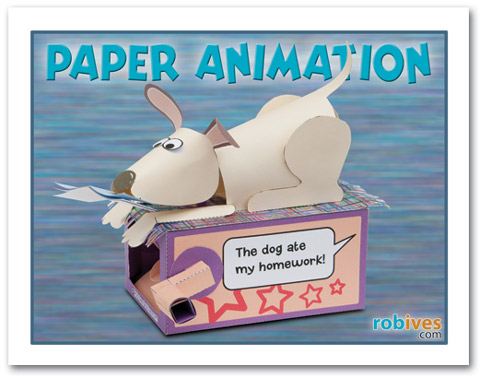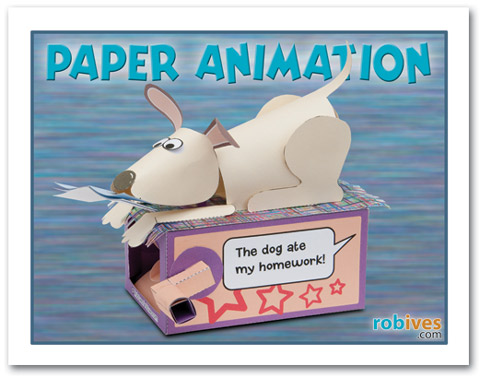 Your chance to receive a limited edition postcard signed, numbered and posted by yours truly.
The card features the Dog Ate my Homework models and is printed on high quality glossy card.
Nice!
---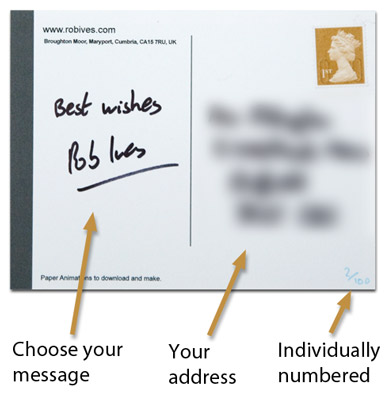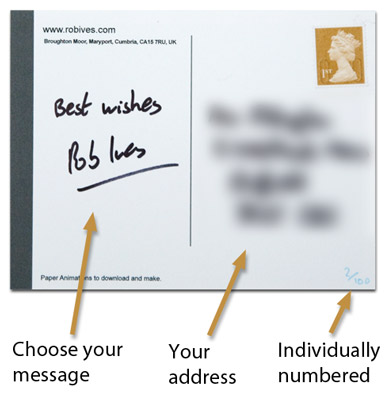 Each card is enscribed with the message "Best wishes, Rob Ives" or, if you'd prefer, you can choose your own message, just let me know at the checkout.
The cards are stamped, hand addressed and sent direct to your post box.
As a limited edition, each of the card is marked with its own unique number.
One price, anywhere in the world.
Once they're gone, they're gone.
Add to Cart £2.50
---