[vc_row][vc_column width="1/3″][vc_raw_html]JTNDdWwlMjBjbGFzcyUzRCUyMnRkZmxhZ3MlMjIlM0UlMEElM0NsaSUzRSUzQ2ElMjBocmVmJTNEJTIyaHR0cHMlM0ElMkYlMkZ3d3cucm9iaXZlcy5jb20lMkZtZW1iZXJzaGlwLXBhZ2UtdmVyc2lvbi0yJTJGJTNGd21jLWN1cnJlbmN5JTNEVVNEJTIyJTNFJTNDaW1nJTIwc3JjJTNEJTIyaHR0cCUzQSUyRiUyRnd3dy5yb2JpdmVzLmNvbSUyRndwLWNvbnRlbnQlMkZ1cGxvYWRzJTJGMjAxOSUyRjExJTJGRmxhZ1VTQS5qcGclMjIlMkYlM0UlM0MlMkZhJTNFJTNDJTJGbGklM0UlMEElMEElM0NsaSUzRSUzQ2ElMjBocmVmJTNEJTIyaHR0cHMlM0ElMkYlMkZ3d3cucm9iaXZlcy5jb20lMkZtZW1iZXJzaGlwLXBhZ2UtdmVyc2lvbi0yJTJGJTNGd21jLWN1cnJlbmN5JTNER0JQJTIyJTNFJTNDaW1nJTIwc3JjJTNEJTIyaHR0cCUzQSUyRiUyRnd3dy5yb2JpdmVzLmNvbSUyRndwLWNvbnRlbnQlMkZ1cGxvYWRzJTJGMjAxOSUyRjExJTJGRmxhZ1VLLmpwZyUyMiUyRiUzRSUzQyUyRmElM0UlM0MlMkZsaSUzRSUwQSUwQSUzQ2xpJTNFJTNDYSUyMGhyZWYlM0QlMjJodHRwcyUzQSUyRiUyRnd3dy5yb2JpdmVzLmNvbSUyRm1lbWJlcnNoaXAtcGFnZS12ZXJzaW9uLTIlMkYlM0Z3bWMtY3VycmVuY3klM0RFVVIlMjIlM0UlM0NpbWclMjBzcmMlM0QlMjJodHRwJTNBJTJGJTJGd3d3LnJvYml2ZXMuY29tJTJGd3AtY29udGVudCUyRnVwbG9hZHMlMkYyMDE5JTJGMTElMkZGbGFnRVUuanBnJTIyJTJGJTNFJTNDJTJGYSUzRSUzQyUyRmxpJTNFJTBBJTBBJTBBJTNDJTJGdWwlM0U=[/vc_raw_html][/vc_column][vc_column width="1/3″][vc_column_text el_class="currenh3″]
Choose your currency
[/vc_column_text][/vc_column][vc_column width="1/3″][/vc_column][/vc_row][vc_row el_class="sprown"][vc_column width="1/3″][vc_column_text]
ONE YEAR MEMBERSHIP
Be a member for 12 months
---
£28.00000000

for one year
Hundreds of amazing paper projects to download and make
All new downloadable projects free as long as you remain a member.
Downloadable instruction sheet

[/vc_column_text][/vc_column][vc_column width="1/3″ el_class="middlecolumn"][vc_column_text]
BEST VALUE
ANNUAL MEMBERSHIP
Automatically recurring, cancel any time
---
£25.00000000

per year
 Recurring membership – save 10%
Hundreds of amazing paper projects to download and make!
All new downloadable projects free as long as you remain a member.
Downloadable instruction sheet

[/vc_column_text][/vc_column][vc_column width="1/3″][vc_column_text]
FREE MEMBERSHIP
Be a member for free
---
Free
Keep track of your downloads
Leave comments in the blog
Upgrade to paid member at any time.

[/vc_column_text][/vc_column][/vc_row][vc_row][vc_column][/vc_column][/vc_row][vc_row][vc_column][vc_column_text]
Members of robives.com have free access to all sorts of fascinating and fun downloadable projects.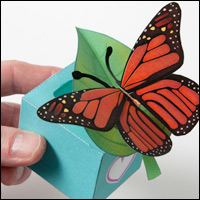 Paper Animations to download and make. All paid members have free access to all the models added to the shop in the last twelve months as well as every new download for as long as you remain a member. Membership Plus members have free access to everything. Every download, every projects every ebook every prototype!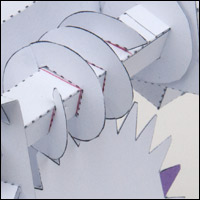 Mechanisms that work. As well as complete, character based paper animations, there are many projects that can be used as the starting point for your own designs. All the files are fully editable so you can make as many adjustments and changes as you wish.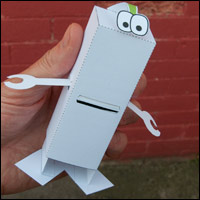 Prototypes of upcoming projects. Follow along with the development of new projects by constructing the prototypes yourself. Many of the prototype models are available exclusively to paid members. All paid members have full access to all the prototype models no mater what level of paid membership you have.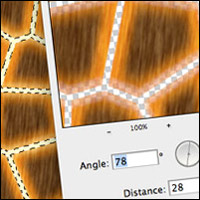 Tutorial Files. All paid members have access the files that are associated with the tutorial blog posts so that you can easily follow along at home.
Save Pages as PDFs. Members can download any of the instruction pages as a pdf to print out. Really useful when you are making projects away from the computer!
You can cancel your membership at anytime.[/vc_column_text][/vc_column][/vc_row]