Over summer I have been working with publisher Hungry Tomato on a set of Build-Your-Own books. They are now available for pre-order on Amazon.co.uk!

One of my favourite projects was the helium balloon airship. The model is based around a birthday balloon purchased at the local card shop. The book shows you how to add a propeller and power source all made from household items so that the airships floats purposefully around your home.
When I'd finished the model and completed the photography I left it floating in the dining room while I went for something to eat. When I returned it had drifted out of the dining room, into the kitchen and out of the open window never to be seen again! I'm pretty sure it is out there somewhere exploring the universe as I write.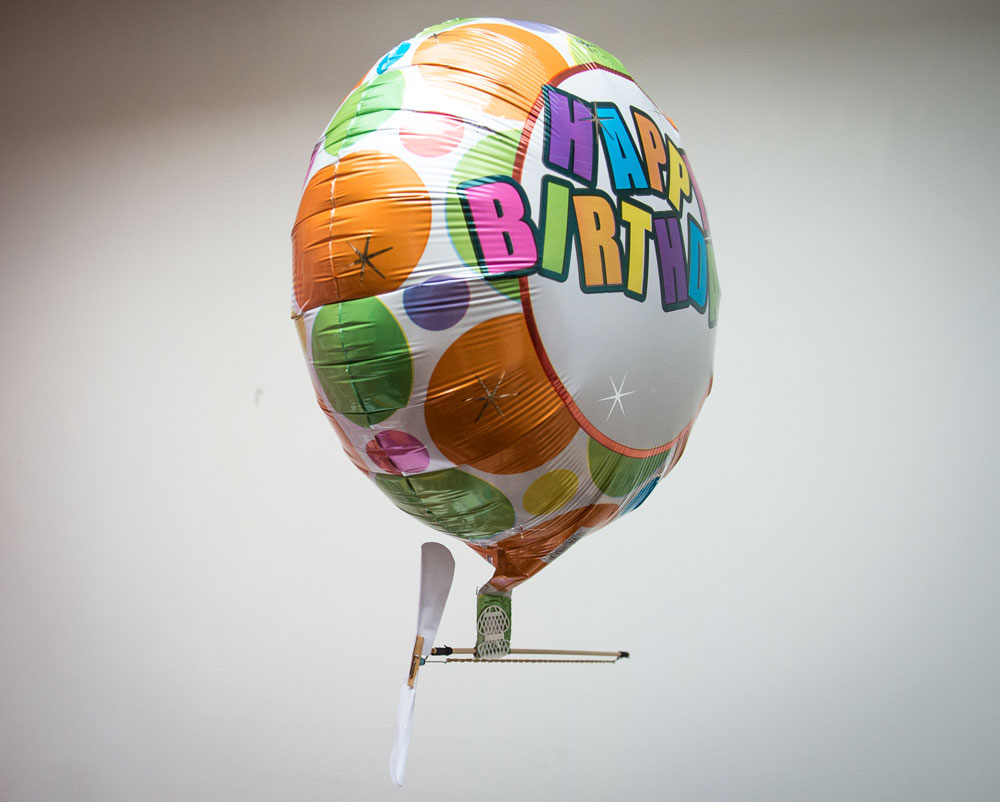 I'm also rather pleased with this wind up powered fish model. The lower black section, which is made from the plastic in a DVD case contains a small coin which holds the fish upright as it swims. The red felt pen body holds an elastic band which flips the tail back and forth driving the fish forward.