Paper Press Ups – Download and Make.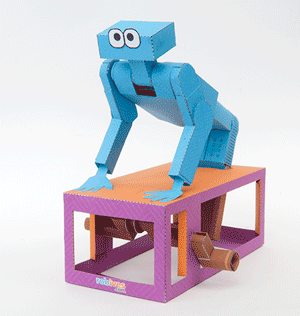 Turn the handle on this crank powered model and the paper robot practices his press ups.
Members can download and make the parts for this model for free, thanks for signing up.
Non members can download it for £2.50 at the website page.
---
Heart Box – Free Download for Members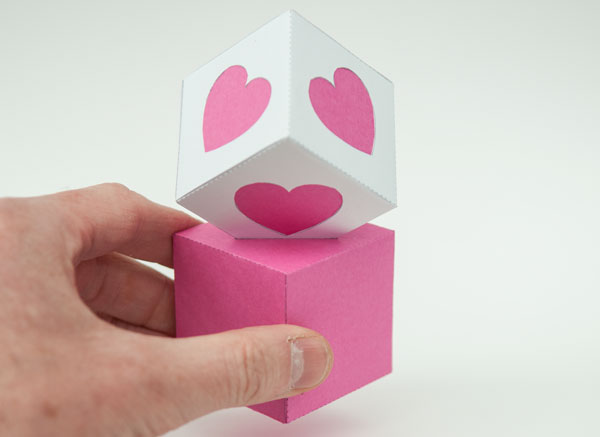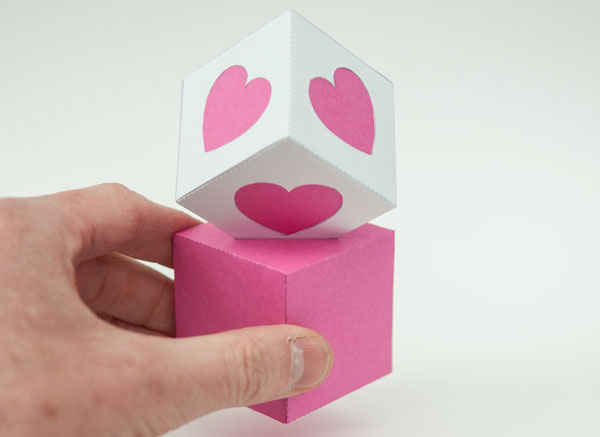 Here's a quick paper project I put together for #truelove to make up for me being away for a couple of days. I'm sure she won't mind if I share it. The two nesting boxes are just big enough for a treat size choc and once open one box balances on the other making this interesting sculpture.
---
Become a Member of robives.com.
• Download dozens of amazing paper project for free.
• Downloadable project instruction pages as a pdf for printing.
• Reduced website advertising.
Become a member of robives.com now! robives.com is made possible entirely by the support of members and shoppers. I literally couldn't run the site without you. Thank you!
Keeping up to date.
---
Broughton Moor
Maryport
Cumbria
CA15 7RU UK
t. 01900 814333