Alternate
Zine

Layout.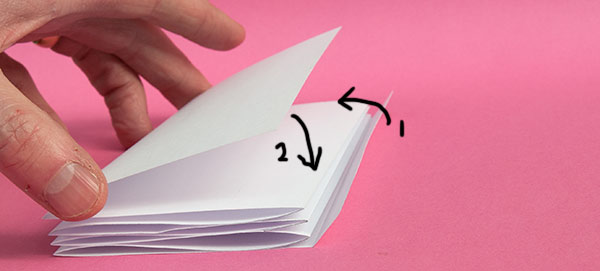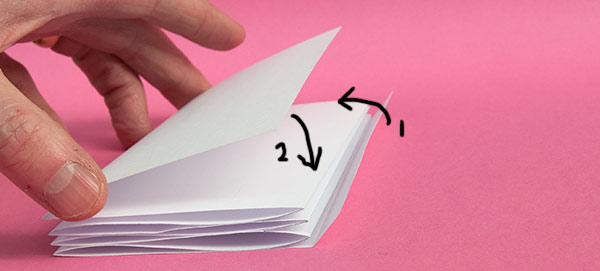 As part of the Gear Zine project I've been experimenting with new, more flexible designs for zines. Check out the website to see how its done. As a member you can download a template and try making your own zine at home or in school.
---
2nd

Gear Project.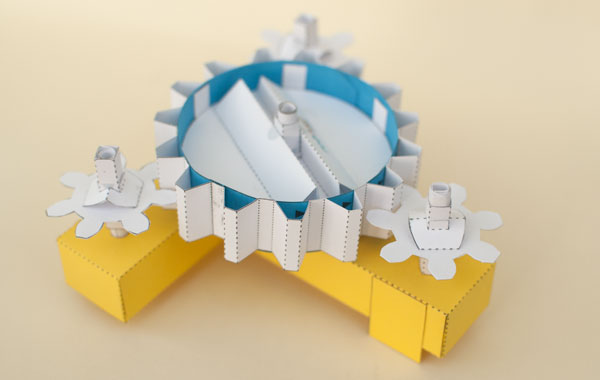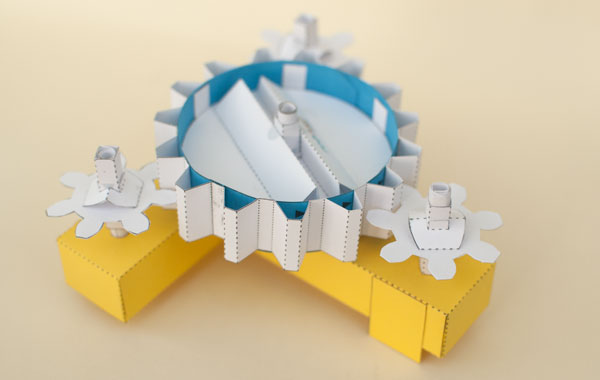 Second project for the forthcoming Gear Zine. This project demonstrates the use of 2D flat gears running with gears wth folded paper teeth. The central gear has fifteen teeth. When it is turned the outer seven teeth gears spin round in the opposite direction.
Members can download the parts for free, thanks for signing up! Non-members can download the parts for only £2.50.
---
Become a Member of robives.com.
• Download dozens of amazing paper project for free.
• Downloadable project instruction pages as a pdf for printing.
• Reduced website advertising.
Become a member of robives.com now! robives.com is made possible entirely by the support of members and shoppers. I literally couldn't run the site without you. Thank you!
Keeping up to date.
---
Broughton Moor
Maryport
Cumbria
CA15 7RU UK
t. 01900 814333