Gear Project to Download and Make.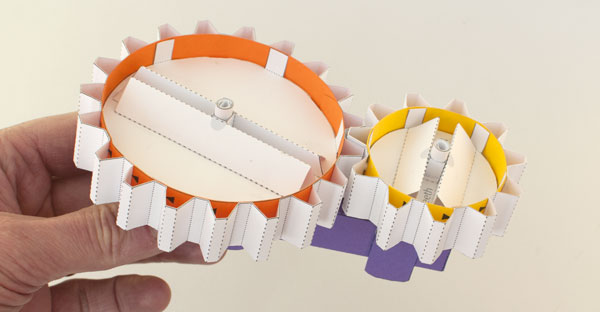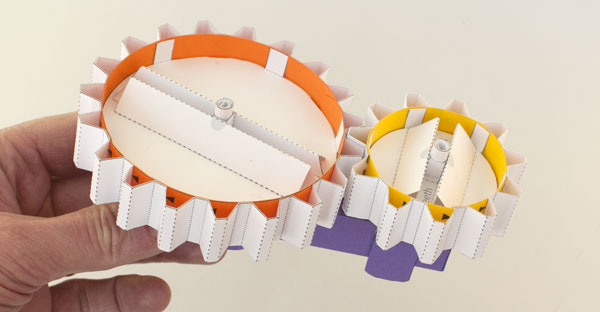 First project in series for my forthcoming Gear Zine, this project lets you create a super smooth running gear set with an eleven tooth gear wheel and a twenty one tooth gear.
Members can download the parts for free, thanks for signing up! Non-members can download the parts for only £2.50.
---
Become a Member of robives.com.
• Download dozens of amazing paper project for free.
• Downloadable project instruction pages as a pdf for printing.
• Reduced website advertising.
Become a member of robives.com now! robives.com is made possible entirely by the support of members and shoppers. I literally couldn't run the site without you. Thank you!
Keeping up to date.
---
Broughton Moor
Maryport
Cumbria
CA15 7RU UK
t. 01900 814333