In honour of favourite coffee shop, the Coffee Kitchen, winning Best Newcomer in the Cumbria Life awards here are some coffee related projects for you to download and make:
Too Much Coffee, Download and Make.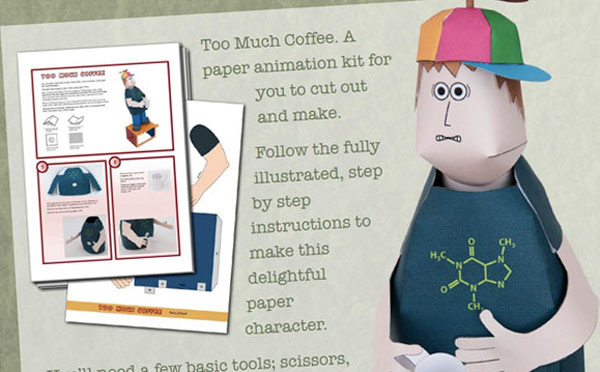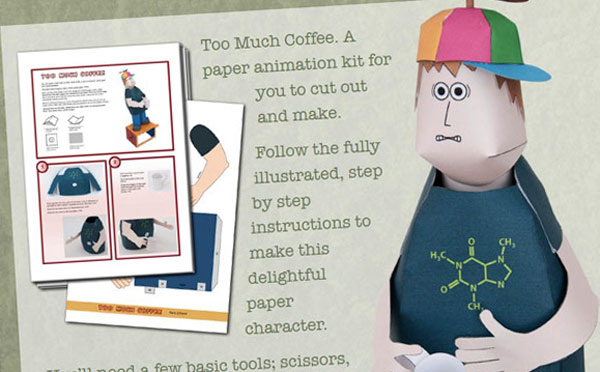 You've reached your sixth espresso of the morning and are feeling pretty wired. What you need is to burn off a little energy. What better way than by vigorously cranking the handle of this delightful cardboard creation. Turn the handle on "Too Much Coffee" and the coffee soaked clutches his cup of latte and trembles energetically.
---
Caffeine Molecule, Download and Make.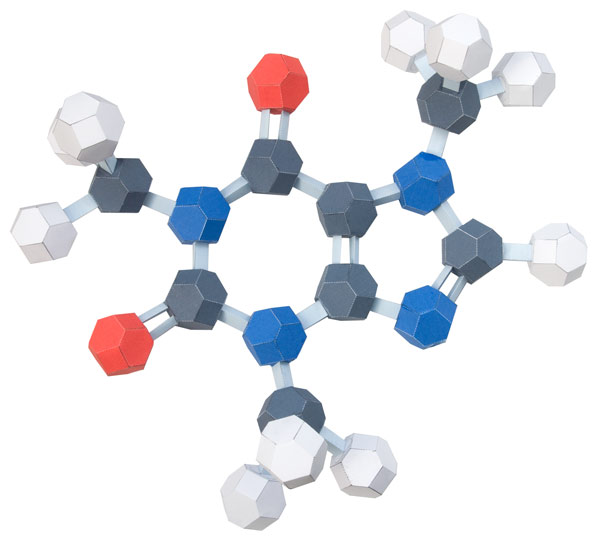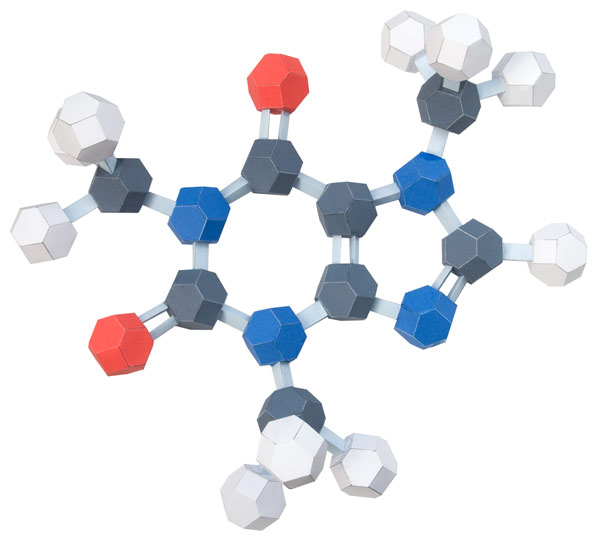 Just like the real thing only bigger. Download, print out and make your own 3D caffeine molecule!
---
Hot Choc Sprinkle. Download and Make.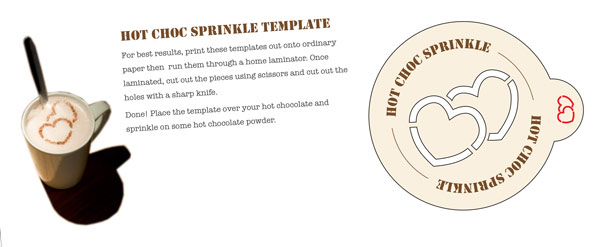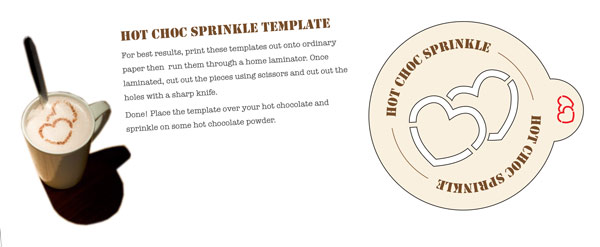 Originally designed to add a finishing touch to a cup of hot chocolate, this collection of templates adds a perfect decorative flourish to your lovingly brewed latte. Make the set!
---
Become a Member of robives.com.
• Download dozens of amazing paper project for free.
• Downloadable project instruction pages as a pdf for printing.
• Reduced website advertising.
Become a member of robives.com now! robives.com is made possible entirely by the support of members and shoppers. I literally couldn't run the site without you. Thank you!
Keeping up to date.
---
Broughton Moor
Maryport
Cumbria
CA15 7RU UK
t. 01900 814333